Bitcoin Suisse bank licence bid blocked over AML weaknesses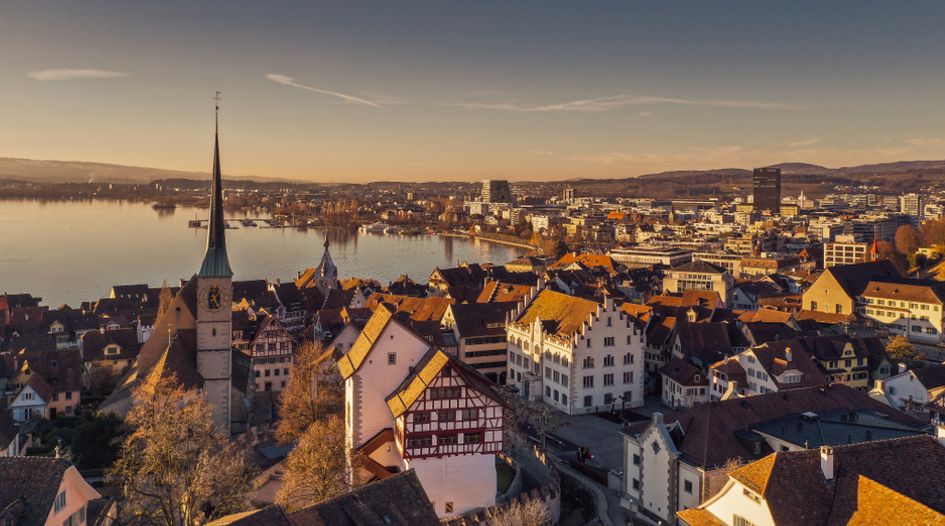 Switzerland's banking regulator has told crypto broker Bitcoin Suisse its application for a banking licence is "ineligible for approval", after it uncovered weaknesses in its money laundering defence mechanisms.
The Swiss Financial Market Supervisory Authority (FINMA) announced its opinion on 17 March.
The regulator said that based on current information, it considered Bitcoin Suisse's application to be "ineligible for approval" and that the prognosis was "unfavourable".
"Various elements that are relevant under licensing law make it unlikely that a licence will be granted. Among other things there are indications of weaknesses in the money laundering defence mechanisms," it said.
In a statement issued on the same day, Bitcoin Suisse said its board had decided to withdraw the application in light of the regulator's opinion, "but reserved its decision to re-apply."
The Zug-based broker applied for a banking licence in 2019, alongside an application for a securities dealer's licence. It said the licences would allow Bitcoin Suisse to "further expand its offering with regulated services and products, thereby strengthening its position as a leading provider of crypto-financial services".
Since the newly-introduced Financial Services Act (FinIA) became effective on 1 January 2020, a Swiss banking licence now includes permission to act as a securities dealer.
In its statement, Bitcoin Suisse acknowledged the application process had "shown the need for further reviews" of its anti-money laundering framework and potential improvements. It also said FINMA's opinion has "initiated the respective projects which… need more time than anticipated."
Speaking to GBRR, a spokesperson for Bitcoin Suisse did not comment on the individual measures it will take, but says it is taking the feedback from FINMA "seriously" and that its move to withdraw the application has "no impact on our current model and on how we do business with our clients."
They also said there is no timeframe in place for reapplication. "We [will] work hard on putting all measures in place and then decide if and when to re-submit the bank license application. Withdrawing the application also opens up many new options. We will look at all of them carefully," they told GBRR.
It is unclear what legal counsel Bitcoin Suisse retained for the application, though the company has turned to Meyerlustenberger Lachenal on several occasions in the past.
In July the firm advised Bitcoin Suisse on a 45 million franc (US$48 million) fundraising round aimed at funding its Swiss application, as well as a separate bid in Liechtenstein intended to give it access to clients in the European Union.
Bitcoin Suisse was founded in 2013 by Danish entrepreneur Niklas Nikolajsen and operates as a financial intermediary, meaning it is self-regulating and not supervised by FINMA. It offers custody, brokerage, trading, lending, tokenisation and staking of digital currencies, and has offices in Switzerland, Denmark and Liechtenstein with over 200 employees. It is not affiliated in any respect with Bitcoin or Credit Suisse.
It is yet to formally apply for a banking licence in Liechtenstein, and according to a report in Swiss news outlet swissinfo.ch on 17 March, its plans to do so have been put on hold.
Bitcoin Suisse's most recent hire came in February, when Credit Suisse senior legal counsel Marc-André Schauwecker joined as the Liechtenstein office's new head of legal and compliance.
---
Copyright © Law Business ResearchCompany Number: 03281866 VAT: GB 160 7529 10