Chinese bank fined in Hong Kong over AML violations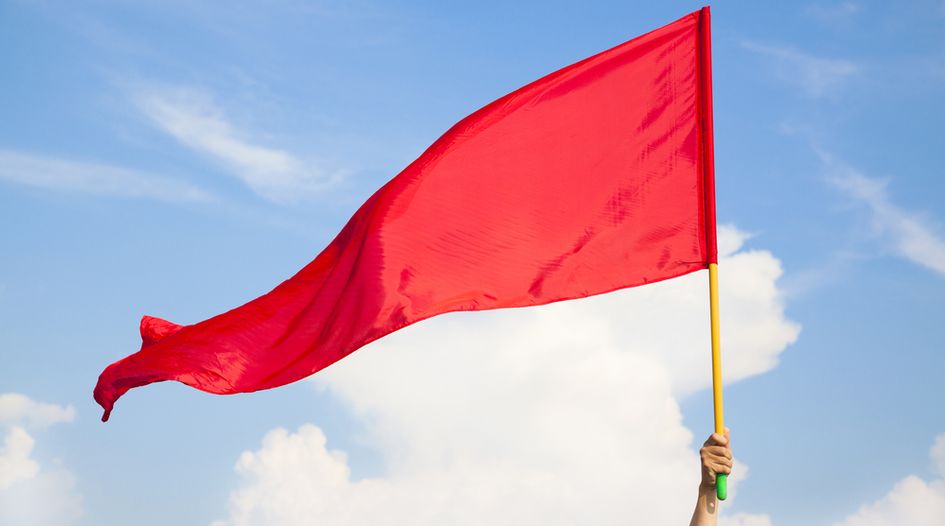 Hong Kong's Securities and Futures Commission has fined the local branch of Chinese investment bank Guotai Junan Securities for its handling of third party fund transfers, anti-money laundering breaches and wash trades.
The SFC publicly reprimanded and fined the Shanghai-based bank HK$25.2 million (US$3.25 million) for the breaches on 22 June.
It cited "multiple internal control failures" and regulatory breaches in connection with Guotai Junan Securities (GTJA)'s anti-money laundering (AML) activities, its handling of third-party fund transfers and placing activities, and its detection of wash trades and late reporting.
It found that between 2014 and 2015 the bank failed to take reasonable measures to mitigate the risks of money laundering and terrorist financing when processing over 15,000 third party deposits with a combined value of HK$37.5 billion (US$4.84 billion) – despite "red flags" that some of those transactions were suspicious.
The SFC said the bank failed to "properly and effectively" implement its own AML policies, so on a number of occasions neither the identity of third parties nor their relationship to GTJA clients were documented or identified.
It found the bank failed to provide adequate guidance to its staff on enquiries they should make of clients, and implemented inadequate procedures for its money laundering reporting officer to play an "active role" in identifying suspicious transactions.
Criticising GTJA's placing activities, the SFC singled out a particular instance where the bank failed to follow up on suspicious third-party activity involving five of its clients on a Hong Kong-listed company's shares placement in late 2015 to early 2016.
It also found that inadequate written trade monitoring procedures, and technical failures in its transaction pattern monitoring system, meant the bank failed to detect 590 potential wash trades between 2014 and 2016. Then after becoming aware of 210 potential wash trades in July 2016 it failed to report them to the SFC until the following February.
The SFC said in considering its actions against GTJA, it took into account that the bank had taken prompt remedial measures to address the problems in its trade monitoring system, and had "proactively" enhanced its AML policies and procedures. It has also promised the SFC a report within the next 12 months confirming that the regulator's concerns had been rectified.
Thomas Atkinson, the SFC's executive director of enforcement, said the action "should serve as a stark reminder to licensed corporations the importance of having adequate and effective safeguards in place to mitigate the real risk of becoming a conduit to facilitate illicit activities, such as money laundering, when exposed to potentially suspicious transactions".
It is not clear who advised GTJA on the matter. Freshfields Bruckhaus Deringer has frequently advised Guotai Junan entities in the past, and the firm has also retained Clifford Chance and Eversheds Sutherland on occasion. Freshfields has declined to confirm if it is acting for the bank, while Clifford Chance and Eversheds have not responded to enquiries from GBRR.
---
Copyright © Law Business ResearchCompany Number: 03281866 VAT: GB 160 7529 10