Deutsche fined US$150 million over Epstein ties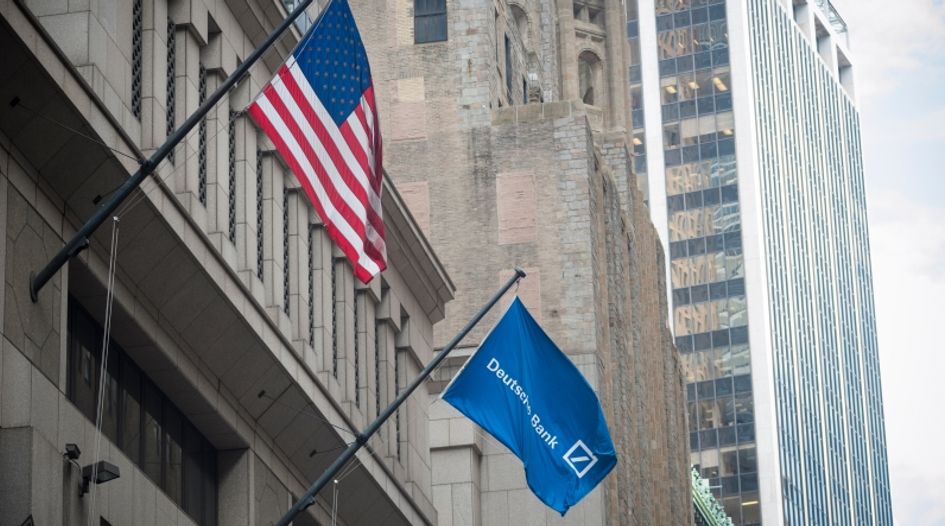 New York's state financial regulator has fined Deutsche Bank over its relationship with the late Jeffrey Epstein – the first regulatory action against a financial institution over its connections to the disgraced financier and sex offender – and to two controversial foreign banks.
In a 6 July consent order, Deutsche agreed to pay the Department of Financial Services US$150 million after it admitted it had failed to properly monitor his account activity "despite ample information" about Epstein's crimes.
The fine also takes account of Deutsche's relationships with Danske Bank Estonia, which it described as "at the centre of one of the world's largest money laundering scandals", and FBME Bank, a Tanzania-incorporated bank which went into liquidation in 2017 in the wake of accusations by US authorities that it had facilitated transactions for organised crime and the terrorist organisation Hezbollah.
Deutsche was represented by its general counsel Karen Kuder, general counsel for Germany and EMEA Thorsten Seyfried. Its New York branch was represented by global head of litigation and regulatory enforcement Joe Salama, the section's Americas head Andrew Stemmer, and its general counsel for the Americas Steven Reich.
Epstein had a four-decade career as a financier, beginning in 1976 as a banker at Bear Stearns, where he became a limited partner, before being fired in 1981 over violations of the Securities and Exchange Commission (SEC)'s Regulation D requirements for registration exemptions. He later set up several firms of his own, including repo market pioneer Liquid Funding, but the sources of much of his wealth are still a subject of investigation.
He has faced persistent allegations of engaging in sex trafficking of minors, and in 2008 he was convicted of procuring a minor for prostitution, serving over a year in prison. US authorities have identified 36 girls and women Epstein is alleged to have sexually assaulted, and he is also alleged to have procured underage girls for some among his social circle.
Epstein began his relationship with Deutsche in 2013, four years after leaving prison.
He died in August last year, under circumstances still subject to investigation, while in prison awaiting trial on charges of sex trafficking.
The DFS said Deutsche processed "hundreds of transactions totalling millions of dollars" for Epstein "that, at the very least, should have prompted additional scrutiny". It found that those transactions included payments to Russian models, payments for women's school tuition, hotel and rent expenses.
The transactions also include over US$7 million in settlement payments, over US$6 million in Epstein and his alleged co-conspirators' legal expenses, and also payments to the alleged co-conspirators directly. It said Epstein also spent over US$200,000 per year in cash over four years.
It said the bank's failure to monitor this activity was compounded by "procedural failures, mistakes and sloppiness" in its management of Epstein's accounts, meaning the "very few" problematic transactions that were ever questioned were usually cleared without satisfactory explanation.
Although the bank's reputational risk committee imposed conditions on the Epstein accounts, which the DFS said might have detected and prevented many of the suspicious transactions, these were not transmitted to the majority of its account relationship team.
A compliance officer also misinterpreted those conditions "in a way that resulted in very little actual change in how the monitoring of the accounts occurred", the regulator said.
In a 7 July message to bank staff, Deutsche CEO Christian Sewing said taking Epstein on as a client "was a critical mistake and should never have happened".
Danske Estonia and FBME
DFS further criticised Deutsche for its handling of the Danske Estonia relationship, saying the bank's control failures allowed for "large quantities of money" to be moved on behalf of Russian oligarchs.
It said the bank was "repeatedly put on notice" with few improvements, and despite assigning Danske Estonia its highest possible risk rating, Deutsche still failed to prevent it transferring "billions of dollars" in suspicious transactions from New York accounts.
It said the FBME relationship "similarly represented a failure by the bank to act on red flags". It noted that Deutsche considered FBME a high-risk client, subject to enhanced anti-money laundering (AML) checks, from the beginning of their relationship. "Despite these checks, there was little evidence that FBME improved the quality of its controls over several years.
The DFS noted that, by the time the US Treasury's Financial Crimes Enforcement Network (FinCEN) ordered US banks to stop doing business with FBME in 2017, Deutsche was the only major western bank to still have a correspondent banking relationship with it.
"Exemplary cooperation"
The DFS did, however, credit Deutsche with "exemplary cooperation" during the years-long investigations into its relationships. It said Deutsche had conducted "comprehensive and thorough" internal investigations and shared the results "in a detailed and transparent manner".
It also noted that Deutsche had been attempting to address its shortcomings even before the DFS began its investigation, including by devoting "significant financial and other resources" to enhancing its AML programme and through changes to its governance structures, personnel and cooperation with its independent DFS monitor. It also noted that Deutsche had reduced its portfolio of high-risk clients.
As a result of its cooperation Deutsche will not need a new compliance monitor imposed as part of the enforcement action. It has reaffirmed its commitment to cooperate with a monitor imposed in 2017 as part of a US$628 million settlement with the DFS and the UK's Financial Conduct Authority over alleged mirror trades.
DFS superintendent Linda Lacewell said banks are the "first line of defence" for preventing the facilitation of crime through the financial system. "It is fundamental that banks tailor the monitoring of their customers' activity based upon the types of risk that are posed by a particular customer."
She said Deutsche had failed to adequately monitor its three clients despite knowing them to be high risk. "In the case of Jeffrey Epstein in particular, despite knowing Mr Epstein's terrible criminal history, the bank inexcusably failed to act or prevent millions of dollars of suspicious transactions."
In his message to staff, Sewing recommended they read the consent order "so that we are aware of our mistakes and learn the appropriate lessons from the past".
"It is our duty and our social responsibility to ensure that our banking services are used only for legitimate purposes," he said. "That's exactly why we should always examine things critically, ask questions and speak up."
---
Copyright © Law Business ResearchCompany Number: 03281866 VAT: GB 160 7529 10