FATF seeks tougher checks on WMD proliferation financing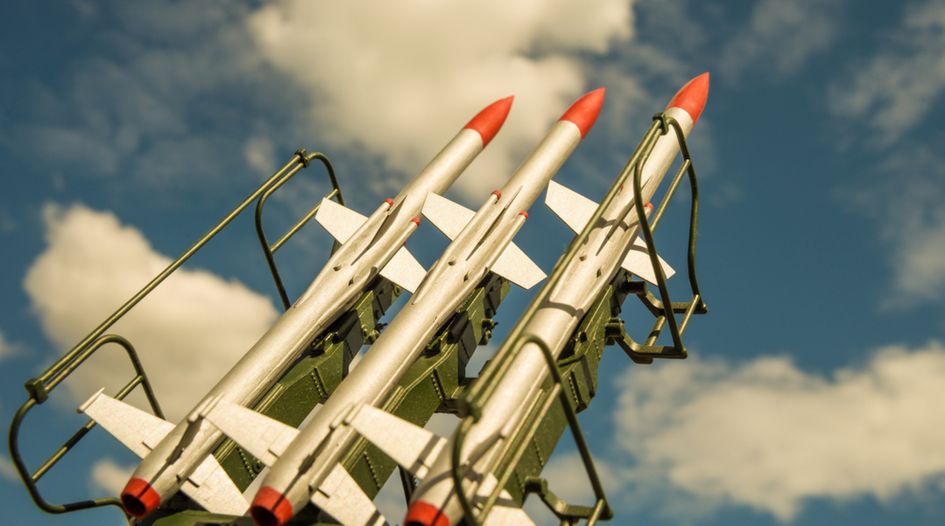 The Financial Action Task Force has proposed tightening banks' risk indicators for financing the proliferation of weapons of mass destruction, a week after it announced Pakistan would remain on its "greylist" for persistent terrorist financing issues.
The FATF announced the guidelines in a consultation paper on 1 March.
It says they are designed to help countries, financial institutions and designated non-financial businesses and professions to identify, assess, understand and mitigate the risks of being used as vehicles for the proliferation of weapons of mass destruction (WMDs).
It warns banks to be wary of accounts or transactions involving possible shell companies or entities without a high level of capitalisation, and which demonstrate "long periods of account dormancy followed by a surge of activity".
The FATF says in some cases, transactions aimed at financing WMD proliferation may originate with entities connected to a state-sponsored proliferation programme – such as shell companies operating near countries of proliferation or diversion concern, and the beneficiaries associated with manufacturers or shippers subject to export controls.
The toughened indicators include a range occurring during the on-boarding process, with red flags including customers providing vague or incomplete information about their proposed trading activities, or being reluctant to provide additional information about their activities when queried as a result of negative news.
Bank should also take note when a customer or counterparty conducts transactions that suggest that they are acting as a money-remittance business or a pay-through account, according to the new guidelines.
The FATF says these accounts will typically involve "rapid movement of high-volume transactions and a small end-of-day balance" without clear business reasons.
The paper also notes that private sector financial institutions will need additional contextual information from competent authorities, and encourages them to establish communication channels with law enforcement authorities or financial intelligence units.
Certain firms have been obliged to identify, assess, understand and mitigate their WMD proliferation financing risks since the FATF revised its Recommendation 1 – which relates to risk assessment – in October last year.
The consultation remains open until 9 April, and the FATF will use the responses to update the guidance by its next plenary in June.
Pakistan remains in FATF grey area
FATF president Marcus Pleyer announced at the body's final recent plenary session, which took place in Paris on 25 February, that Pakistan would remain on its "grey" monitoring list for deficiencies that he said are "all related to terrorist financing".
According to FATF's country-specific statement, Pakistan has failed to address three remaining issues on its 27-point action plan issued in 2019. It said that "as all action plan deadlines have expired, the FATF strongly urges Pakistan to swiftly complete its full action plan before June 2021."
It is the second extension FATF has granted Pakistan, which has missed four consecutive deadlines, including its most recent February deadline issued last October.
To meet FATF guidelines, Pakistan must demonstrate that terrorist financing investigations and prosecutions target individuals and entities acting on behalf or at the direction of terrorists designated by the UN Security Council.
It must also show that terrorist financing prosecutions result in effective, proportionate and dissuasive sanctions, and show effective implementation of targeted UN sanctions against all terrorists.
Pakistan was first placed on the FATF's greylist in 2009, and then 2018 for a second time, after a campaign by the US and several European nations urging the country to do more to combat militancy and address financing loopholes to terrorist groups.
Pakistan's industries minister Hammad Azhar said in a tweet on 25 February that the government "remains committed" to complying with its FATF evaluation, which is the "most challenging & comprehensive action plan ever given to any country".
---
Copyright © Law Business ResearchCompany Number: 03281866 VAT: GB 160 7529 10