FinCEN gives extra time following backlash against crypto "midnight regulation"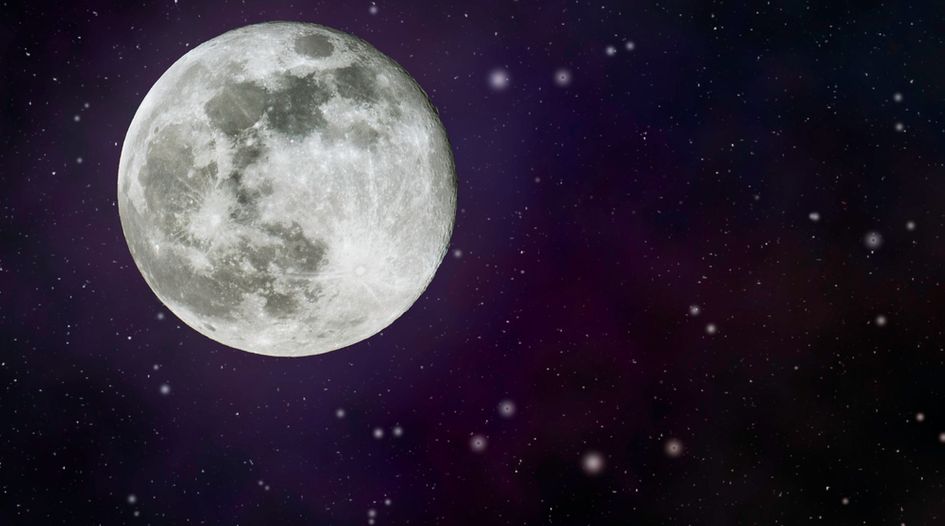 US enforcement agency FinCEN has extended the comment period for its proposal to subject cryptocurrency wallet owners to Bank Secrecy Act rules, after receiving an overwhelming number of responses from industry stakeholders requesting more time.
The US Treasury's Financial Crimes Enforcement Network submitted a 60-day extension notice to the Federal Register on 28 January.
Under FinCEN's proposed rules published on 18 December, banks and cryptocurrency exchanges would be required to submit reports, keep records, and verify the identity of customers in relation to transactions above certain thresholds, if they include convertible virtual currency (CVC) or digital assets with legal tender status (LTDA) wallets not hosted by a financial institution.
Virtual asset service providers (VASPs) would need to verify and record the names and physical addresses of the wallet owner if a transaction exceeds US$3,000 in a day. They would also be required to then submit this information to FinCEN within 15 days, in the form of a currency transaction report, if the transfer exceeds US$10,000.
Stakeholders now have until 29 March to respond with comments on the proposals.
FinCEN initially provided only a 15-day comment period, which ended on 4 January, giving "significant national security imperatives" as justification for the shorter timeframe.
This prompted some to label the proposals, put forward in the final weeks of Donald Trump's presidency, a "midnight regulation" – rules created by executive branch agencies in the lame duck period of an outgoing president's administration.
FinCEN received over 7,500 responses to the consultation before the original deadline from respondents that included US fintech company Square, the US Chamber of Commerce and crypto exchange Coinbase.
Four Republican congressmen also sent a letter to then-Treasury secretary Steve Mnuchin, saying the over-regulation of self-hosted wallets would "crush a nascent industry" and leave the US "behind the rest of the world when it comes to harnessing the power of blockchain and cryptocurrency."
Digital rights advocacy group Fight for the Future called on the Biden-Harris administration to "reject the Trump administration's last-ditch effort to expand financial surveillance" in a 14 January statement. 
"Cryptocurrency users won't let the government bully them into accepting invasive financial surveillance," said Dayton Young, the group's product director. "FinCEN's clumsy attempt at midnight rulemaking has backfired, and the public has forced them to delay their decision until the Biden-Harris Administration takes office," he said.
Janet Yellen, who was confirmed as the first woman to head the US Treasury on 22 January, also chimed in on the issue prior to the vote. "I am aware of the rules proposed by FinCEN in December 2020 regarding how certain digital assets are treated under the Bank Secrecy Act," she told a US Senate committee hearing ahead of her confirmation.
"I agree on the need to ensure adequate consultation with and input from stakeholders," she said. "If confirmed, I intend to ensure a full and substantive review of the proposals, which will include an assessment of how to ensure proper input from stakeholders."
On the same day he was sworn in as the 46th president of the United States, Joe Biden announced a regulatory freeze, ordering federal departments and agencies to halt new or pending regulations put forward by the former Trump administration pending review by a fresh appointee.
The memorandum, published on 20 January, said that with respect to rules that have been published in the Federal Register, or rules that have been issued in any manner, but have not taken effect, agencies should "consider postponing the rules' effective dates for 60 days from the date of this memorandum."
The freeze includes exceptions for "emergency situations or other urgent circumstances relating to health, safety, environmental, financial, or national security matters." It remains unclear whether the freeze applies to the cryptocurrency wallet proposal, which was ostensibly issued on national security grounds.
Prior to announcing the new 60-day comment period, FinCEN proposed two extensions on 14 January – an additional 15 days for comments on the proposed reporting requirements on CVC or LTDA transactions greater than US$10,000, and an extra 45 days for proposed requirements that banks report certain information regarding counterparties to transactions.
FinCEN said it selected the initial 15-day period for CVC or LTDA transactions as "significant national security imperatives that necessitate an efficient process for proposal and implementation of this rule."
Christian Larson, an associate at Cadwalader Wickersham & Taft, says FinCEN "did not spell out those risks sufficiently for the banking and crypto industries to buy into the new rule, "but those risks were certainly an underlying concern cited for the shorter deadline."
Agencies answer FAQs on SARs
FinCEN also recently set out to clarify policies on suspicious activity report (SAR) filing and its relationship to other AML practices.
On 19 January it released a issued a set of answers to frequently asked questions, co-authored by the Federal Reserve, the Federal Deposit Insurance Corporation, National Credit Union Administration, and the Office of the Comptroller of the Currency.
The statement confirmed that a financial institution can maintain an account or customer relationship for which it has received a written "keep open" request from law enforcement, even when the financial institution has identified suspicious or potentially illicit activity, but affirmed that "it is not obligated to do so."
It also confirmed there is no regulatory requirement for banks to terminate a customer relationship after the filing of one or more SARs.
Maintaining or closing a customer relationship as a result of the identification of suspicious activity is a "determination for a financial institution to make based on the information available to it," the statement said.
It added that firms should also take into account their own assessments of money laundering or other illicit financial activity risks, and established policies, procedures, and processes.
---
Copyright © Law Business ResearchCompany Number: 03281866 VAT: GB 160 7529 10