FinCEN issues ANPR for beneficial ownership reporting, as director departs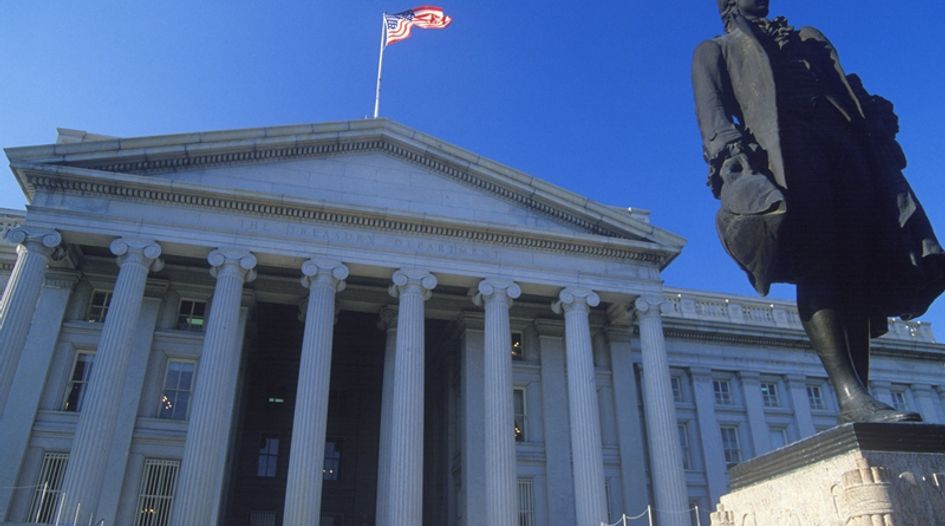 The US Treasury's Financial Crimes Enforcement Network has released an advance notice of proposed rulemaking for its "vast" new beneficial ownership reporting requirements, as its director Kenneth Blanco announces his departure to head Citi's new financial crimes unit.
FinCEN published the ANPR on 1 April.
It is seeking input on new rules implementing provisions contained in the Corporate Transparency Act 2020 (CTA), passed by Congress towards the end of last year as part of the National Defence Authorisation Act for fiscal year 2021, which entered into law on 1 January.
The CTA promised an overhaul of the United States' 50-year-old anti-money laundering (AML) framework with a new beneficial ownership scheme for shell companies.
The Financial Action Task Force (FATF) had cited the lack of such a regime in 2016 when it gave the US regime a failing grade against its standards for combatting money laundering and the financing of terrorism.
FinCEN says it is seeking input on how best to implement the CTA's new reporting requirements, which apply to companies with no physical office in the US, with less than US$5 million in annual revenue and fewer than 20 employees.
It is also seeking input on how to implement the act's requirement for FinCEN to maintain a confidential, secure and non-public database for the beneficial ownership information, and for it to revise its existing regulations for customer due diligence to take the new beneficial ownership reporting requirements into account.
The ANPR asks for input on whether the statute requires further clarifying regulation from FinCEN, including on its definition of beneficial owners, and has an extensive list of questions relating to its exemptions from the definition of a reporting company.
FinCEN is also asking for input on what information companies will need provide to make the new database "useful", in particular asking how it should tackle complex ownership structures and what information should be required about the nature of companies' relationships with their beneficial owners.
"For banks, this is a chance to weigh in on the type of information they should be able to obtain from the registry as part of their due diligence processes, and how they should obtain that information," Covington & Burling partner Nikhil Gore tells GBRR.
"While the ANPR doesn't yet address expected changes to the rules on customer due diligence by banks, if there are gaps in the information collected and maintained as part of FinCEN's registry, regulators may ultimately expect financial institutions to fill those gaps as part of their own diligence processes. So it will be important for banks to engage with this ANPR," he adds.
Gore says other questions raised by the ANPR will also be of interest to banks, including the how companies will demonstrate their eligibility for reporting exemptions, and the safeguards necessary to avoid further disclosures of beneficial ownership information.
"Both issues are important to banks, and may affect the design of their future due diligence systems, the types of controls they will need to protect the information they receive from FinCEN, and the extent to which they will be able to share this information with foreign affiliates."
The consultation is open until 5 May.
Blanco to join Citi
The new ANPR came a day before FinCEN announced its change in leadership on 2 April, confirming its director Kenneth Blanco would be departing the agency.
Blanco is set to join Citigroup, where he will be heading the bank's newly-established financial crimes unit, on 9 April. Citigroup's chief compliance officer Mary McNiff confirmed Blanco's hire in an internal memo the same day. The bank's AML, anti-corruption and sanctions compliance teams will report to Blanco under the new unit.
Former deputy director Michael Mosier is set to rejoin FinCEN as interim director on 11 April, only weeks after he departed the agency for a role as counsellor to the United States' deputy secretary of the treasury Wally Adeyemo.
Before Mosier's departure he had been FinCEN's deputy director and digital innovation officer, after joining in 2020 from cryptocurrency analytics company Chainalysis, where he was chief technical officer.
His career has also included stints in Treasury's Office of Foreign Assets Control (OFAC), in the Department of Justice (DOJ)'s money laundering and asset recovery section, and at the White House National Security Council, where he was director for transnational organised crime.
FinCEN also announced the identity of its new deputy director, AnnaLou Tirol. She joined the agency in 2019 as associate director of its strategic operations division. She had earlier worked as assistant US attorney in San Diego, and did overseas tours for the DOJ in Serbia and Panama. She also oversaw the DOJ's public integrity section.
Blanco said serving as FinCEN's director had been "a wonderful and rewarding experience" and praised Mosier and Tirol's appointments. "I have every confidence in Mr Mosier and Ms Tirol's ability to lead the bureau forward and continue the progress of ensuring our national security and protecting people from harm."
"Their proven leadership at FinCEN and in other parts of government, combined with their vast relationships across the US government and the national security enterprise, will ensure continuity as FinCEN implements the historic and sweeping Anti-Money Laundering Act of 2020 while remaining a pacesetter in innovation and industry regulation," he added.
Jodi Avergun, chair of Cadwalader Wickersham & Taft's white collar defence and investigations group, called Blanco's tenure at FinCEN "quite successful" in a client note published the day of the announcement, saying he "brought the agency from relative obscurity to all but its regulated community, into national and international prominence".
"Under his watch, FinCEN increased industry outreach and emphasised what he called the 'feedback loops' between financial institutions, FinCEN and law enforcement, as critical to increasing the effectiveness and efficiency of the US government's AML regime," she wrote, adding that his departure coincided with the "monumental" task of implementing the CTA's "vast" new disclosure requirements.
---
Copyright © Law Business ResearchCompany Number: 03281866 VAT: GB 160 7529 10