Goldman Sachs to address risk management after US$2.9 billion 1MDB settlement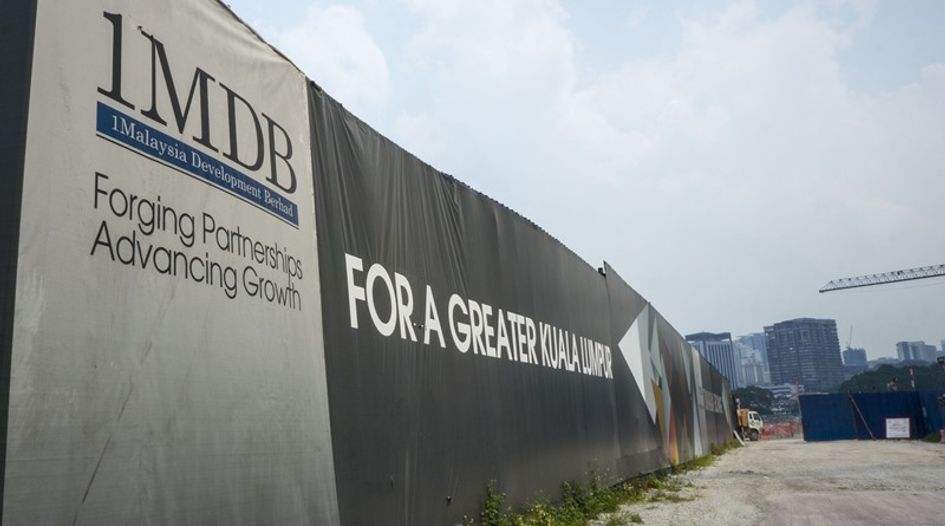 Goldman Sachs has been ordered to improve its risk management and oversight procedures after settling with 10 regulators in five jurisdictions over a multibillion-dollar bribery and embezzlement scheme with respect to Malaysian fund 1MDB.
Regulators in the United States, United Kingdom, Hong Kong, Singapore and Malaysia announced the settlements on 22 October, and Goldman Sachs issued its own statement the same day.
Under a deferred prosecution agreement reached with the US Department of Justice (DOJ), the bank will pay more than US$2.9 billion to settle actions brought by the regulators, including US$1 billion to settle charges filed by the US Securities and Exchange Commission (SEC) that it violated anti-bribery, internal accounting controls, and books and records provisions of US securities law.
The payment is separate to a US$3.9 billion settlement Goldman Sachs agreed with Malaysia's government in July.
The settlements relate to three bond transactions Goldman arranged for sovereign wealth fund 1 Malaysia Development Berhad (1MDB) worth a total of US$6.5 billion.
After 1MDB missed several payments in 2015, investigators discovered that former Goldman Sachs managing director Tim Leissner had schemed with Malaysian businessman Low Taek Jho to divert US$2.6 billion of proceeds – which were then diverted for personal use and to bribe officials in Malaysia and the United Arab Emirates, including Malaysia's then prime minister Najib Razak.
A Malaysian court sentenced Najib to 12 years' imprisonment in July. Leissner pleaded guilty to violations of the US Foreign Corrupt Practices Act and money laundering in 2018. Low's whereabouts are currently unknown, but he denies similar charges that have been laid against him in the US and in Malaysia. Former Goldman Sachs employee Ng Chong Hwa, who was charged alongside Leissner, has pleaded not guilty.
Leissner, Ng, and fellow former employee Andrea Vella, who has not admitted or denied the allegations, are now all also prohibited from working in financial services for life, following bans issued by the Federal Reserve in February and in May 2019.
The settlement comes after a lengthy investigation that has been extensively covered by GBRR's sister magazine, Global Investigations Review, since the first allegations against Najib's use of 1MDB funds surfaced in 2015.
Penalties in US, UK, Hong Kong, Malaysia and Singapore
Goldman avoided the imposition of a monitor, after the DOJ determined that the state of its compliance programme and its remediation efforts made one unnecessary. But the US Federal Reserve board has ordered the bank to improve its risk management and oversight of significant and complex transactions, as well as its anti-bribery compliance programme. The Fed will also receive US$154 million of the bank's money penalty.
The multibillion-dollar money penalty also includes US$150 million to the state-level Department of Financial Services (DFS) in New York, where Goldman Sachs' US affiliate is chartered. The US affiliate bought US$250 million from the third of the 1MDB bond offerings, in what the DFS called "misplaced" reliance on its parent's due diligence.
As well as the US$150 million payment, Goldman and its US affiliate have pledged to agree a written plan with the DFS on how to improve their performance, and ensure that investment decisions are in the affiliate's "independent, best interests".
In Hong Kong, the Securities and Futures Commission (SFC) fined Goldman Sachs Asia (GSA) HK$2.71 billion (US$350 million), citing "serious lapses and deficiencies in its management supervisory, risk, compliance and anti-money laundering controls".
It noted that GSA had been the bank's compliance and control "hub" in Asia and had "significant involvement" in the origination and execution of the bond offerings, ultimately receiving 37% of the total revenue – the largest among Goldman's various entities.
It said Leissner, who was based in Hong Kong and a responsible officer of GSA, "was essentially given a free rein" in executing 1MDB's bond offerings, enabling him to provide misleading information to the bank without being adequately challenged, despite "numerous red flags" raising questions over the bond offerings' commercial rationale.
As well as the fine, GSA has also agreed to provide the SFC with annual reports for three years confirming that it has implemented "effective remedial measures".
The Monetary Authority of Singapore (MAS) has also ordered the bank's local unit to appoint an independent review of its measures to remediate deficiencies in its risk governance and controls MAS uncovered during a 2016 inspection. Goldman Sachs will pay Singapore's government US$122 million, the largest ever payment made by a financial institution for a crime-related matter, as part of a conditional warning issued by Singapore's police.
The UK's Financial Conduct Authority (FCA) and Prudential Regulation Authority (PRA) together fined Goldman Sachs £48.3 million (US$63 million). The regulators reduced the fine by 30% from £69 million (US$90 million) to recognise Goldman's early settlement and admissions.
In notices issued by the FCA and PRA on 21 October the UK regulators said Goldman "failed to assess and manage risk to the standard required" given 1MDB's high risk profile, and failed to assess risk factors on a sufficiently holistic basis. They also said Goldman failed to address specific bribery and misconduct allegations in connection with 1MDB.
In Goldman Sachs' statement its board of directors announced that five of its former senior executive officers, including former CEO Lloyd Blankfein, would be forfeiting US$67 million from their 2011 bonuses, the performance period of which included the time the 1MDB bond underwritings took place.
The bank's current senior leadership, including CEO David Solomon, have had their 2020 compensation reduced by US$31 million. It is also pursuing clawback actions worth a combined US$76 million against Leissner, Ng and Vella.
Goldman added that it had made "significant enhancements" to its compliance and internal controls, including a firmwide reputational risk committee empowered to stop individual transactions, and a doubling in size of its compliance division. It said it had also created specific conditions for sovereign-related financings.
Counsel to Goldman Sachs
Before the US Department of Justice
Partners Nicolas Bourtin, Stephanie Wheeler, Nicole Friedlander and Sharon Cohen Levin in New York
Partners Mark Filip in Chicago and Robert Allen in New York
Partner Robert Luskin in Washington, DC
Before the SEC
Partner William McLucas in Washington, DC
---
Copyright © Law Business ResearchCompany Number: 03281866 VAT: GB 160 7529 10