Hong Kong to drop local incorporation requirement for VASP licensees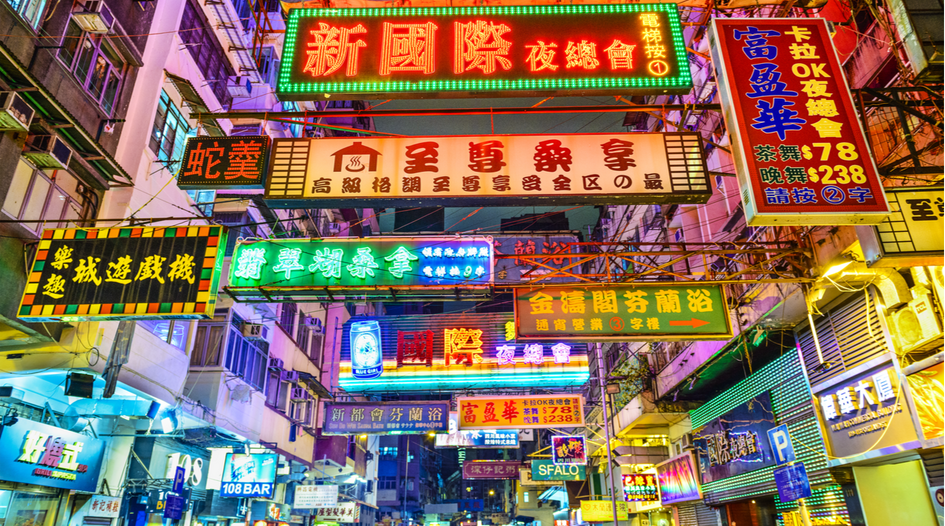 Following industry pushback, Hong Kong's government has proposed a compromise on plans to require a "local anchorage" for virtual asset service providers seeking a licence in the territory, as part of an update to its anti-money laundering framework.
Financial Services and the Treasury Bureau (FSTB), Hong Kong's financial services department, announced the findings of its public consultation on changing the territory's Anti-Money Laundering and Counter-Terrorist Financing Ordinance (AMLO), on 21 May.
The proposals made by the consultation paper focused on registration and licensing regimes for virtual asset services providers (VASPs) – principally made up of crypto intermediaries – and for dealers in precious metals and stones, the announcement stated.
The consultation, introduced in November last year, proposed a regime for VASPs that would require they obtain licences from Hong Kong's Securities and Futures Commission (SFC).
The report said that because virtual assets were "an emerging sector posing significant ML/TF risks to the financial system", most respondents had expressed support for a licensing regime.
Some respondents, according to the report, wanted an even broader range of virtual asset activities to be covered by the registration scheme, including over-the-counter trade and peer-to-peer trading platforms.
But the FSTB responded to these concerns by stating that virtual asset exchanges were "by far the most prevalent" form of virtual asset activity in Hong Kong, and that other forms were "scanty and negligible", as well as traceable. The report added that other forms of virtual asset activities could be incorporated into the licensing regime in the future.
Over a dozen respondents disagreed a proposals that only "legal personalities" locally incorporated in Hong Kong should be considered for a VASP license. The FSTB argued that the requirement for a "local anchorage" would allow the SFC to effectively supervise the conduct of licensed VASPs and enforce regulatory requirements".
But it proposed a compromise in response to a "considerable market preference" for allowing non-locally incorporated companies to use VASP licences, suggesting that companies incorporated elsewhere but registered in Hong Kong could apply for a licence under the Companies Ordinance.
VASP licenses will be subject to fit-and-proper tests conducted by the SFC, which take into account prior AML or CTF offences.
VA exchanges found to be unlicensed will face fines of HK$5 million (US$644,000) and seven years' imprisonment, the paper continued, and misleading applications would garner $1 million (US$129,000) in fines along with two years in prison.
Respondents also pushed back against a proposed requirement for licensed VASPs to work solely with professional investors, defined as those with HK$8 million (US$1 million) in their portfolio.
Almost half – 40% – of respondents said retail investors should be able to use virtual asset exchanges. The Bitcoin Association of Hong Kong said that it was "paramount" for every Hong Kong resident to have access to Bitcoin, and that it would be inappropriate for the SFC to regulate a new broad range of activity.
The Fintech Association of Hong Kong argued that some cryptocurrencies, such as Bitcoin, merited exclusion from the VASP licensing scheme given its "relative simplicity, the widespread information that is readily accessible in relation to its structure and use, and [the fact] that it has been widely bought, sold and used in Hong Kong for several years without evidence of material risk to consumers".
The association also warned that if blocked from licensed trading, retail investors may be pushed to find other, unlicensed ways of trading in virtual assets. "There is no justification for why a resident's interaction with Bitcoin should be fundamentally different to interaction with precious metals, gift cards or foreign currency."
Defending the requirement, the FSTB said the virtual asset industry involved higher risks than conventional financial markets, and said confining it to professional investors was "necessary to ensure a proper degree of protection for the investing public".
The FSTB added that this requirement may change after the licensing regime had gone through its initial stages.
Licensed virtual asset exchanges will also have to comply with the AMLO's AML and CTF requirements. Prior to this consultation, the SFC operated an opt-in licensing regime, in place since 2019.
The FTSBs conclusions also addressed the precious metals sector, which it said is easily abused by criminals for money laundering because of its cash-based nature.
The paper confirmed a proposed two-tier registration scheme for the sector, based on splitting cash transactions into categories above and below HK$120,000.
A government spokesperson said that the government would fine-tune the legislative proposals in line with the comments made.
The consultation, which received 79 submissions, will provide the basis for an amendment bill which Hong Kong's government is set to introduce to the Legislative Council in its 2021-22 session.
Documents
FSTB Public Consultation

FSTB Consultation Conclusion
---
Copyright © Law Business ResearchCompany Number: 03281866 VAT: GB 160 7529 10