José Eduardo Carneiro Queiroz: 1970 - 2020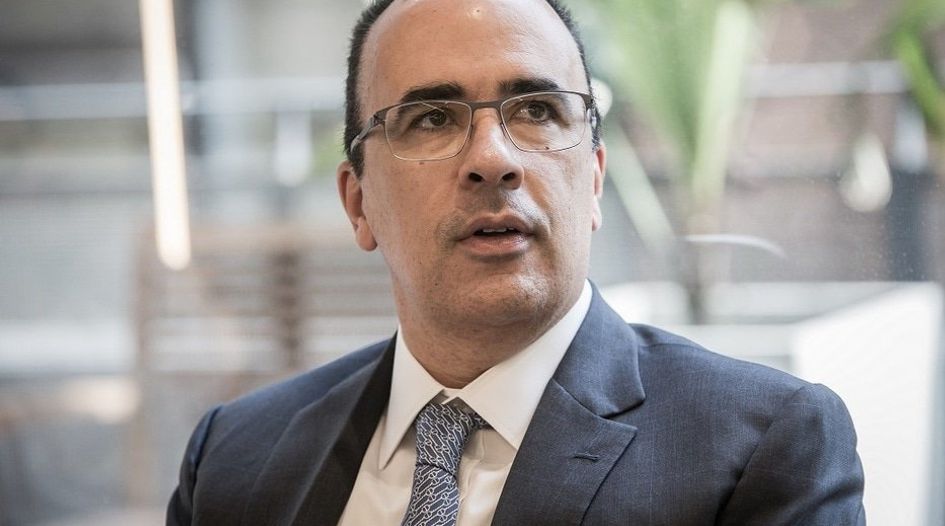 José Eduardo Carneiro Queiroz, managing partner of top-tier Brazilian firm Mattos Filho, and considered one of the country's sharpest minds in the banking and capital markets fields, has died unexpectedly aged 49.
Queiroz passed away on 29 June in Itu, São Paulo. Zé, as he was known among friends and colleagues, is mourned by his wife and three children, and by friends and colleagues across the legal and financial communities at large. His funeral was held on 30 June in São Paulo.
His legal career began almost 25 years ago, but as a young graduate Queiroz initially pursued other avenues. He studied business management at the Getúlio Vargas Foundation and began his career at commercial bank Crédit Commercial de France (now a subsidiary of HSBC) as an intern in 1993, where he assisted the corporate banking department on complex restructurings.
While later studying law at the University of São Paulo, Queiroz attended lectures by tax expert and Mattos Filho founder Roberto Quiroga, with whom he built an excellent relationship that culminated in his joining the firm as a trainee in 1995.
Queiroz ascended rapidly within the firm, advising on capital markets and banking matters, finance, and corporate and M&A. He made partner in 2001, at only 31, and was elected to lead the firm in 2015, completing his first term last year. "With his background in business management, he really knew how to see the business from all sides," Quiroga says.
He provided regulatory advice to investment banks on financial disclosure and reporting, and on securities issuances, and regularly represented financial institutions in administrative proceedings before the Brazilian central bank, Securities and Exchange Commission and the Ministry of Finance.
Queiroz was also a noted presence on significant mergers and acquisitions; he advised on the regulatory aspects of Credit Suisse's purchase of Hedging Griffo in 2006, Brazil's largest independent asset manager at the time. He was also on hand to steer the sale of Citibank's Brazilian asset management business to US investor Legg Mason in the same year.
He was also active at the Brazilian Association of Financial and Capital Market Institutions (Anbima) where he featured on several debate panels, discussing topics such as anti-money laundering and the regulation of debt instruments.
Tributes
François Legleye, who was Queiroz's mentor during his two-year stint at CCF, recalls a determined and motivated individual. "He came to me two years in and revealed his desire to become a lawyer. I thought it was a real loss for the bank and offered for him to switch to our legal department, but he was unwavering in his desire to become a 'law firm lawyer'," Legleye said.
"José was always calm, pleasant and enthusiastic about his work, which is a blend that is hard to find out there, let alone in investment banks. Even in pressure situations he kept cooler than most," he reflects.
Cristiane Calixto, a legal executive at Banco Votorantim, was a colleague of Queiroz's at CCF and worked alongside him years later during his career as a lawyer.
"He always found creative and disruptive solutions to the situations he faced, and it seems that at that time, having a disruptive profile was not as fashionable as it is today," comments Calixto.
"He contributed strongly to a change in the mindset of lawyers [he worked with], built another view and challenged the creation of new skills in these professionals, and always fostered constructive discussions about the banking regulatory system", she says.
"José Eduardo was recognised as a senior statesperson-like figure in the banking field in Brazil," says TozziniFreire partner Alexei Bonamin, who worked opposite Queiroz on several occasions. "He will be remembered as a terrific lawyer - a problem solver, persuasive, and business oriented," he adds.
Don Baker, a partner at White & Case LLP in São Paulo, remembers Queiroz as a terrific lawyer, who was "very thorough and always well prepared. Zé was soft-spoken and persuasive – when he spoke, people listened carefully," he says.  
Quiroga, Queiroz's immediate predecessor as Mattos Filho's managing partner, says he "was the perfect person for that role". He describes how Queiroz combined an excellent understanding of law and running law firms as a business with knowing how to manage people and make them feel valued. Quiroga adds also another quality essential to Queiroz's leadership – that he wanted to lead. "He was young and he wanted to be managing partner. He was made for the position," says Quiroga.
Queiroz, who was re-elected in 2018, continued to build on Mattos Filho's institutionalisation, which saw the firm attract talent. The firm nearly doubled its partner count during Queiroz's leadership, going from 61 partners in 2015 to 106 today. The firm also built on its international strategy and opened an office in London in 2016, in addition to its New York outpost.
Queiroz was notable for pursuing diversity, corporate social responsibility and pro bono initiatives. Amir Achcar Bocayuva of Barbosa Müssnich Aragão highlights Queiroz's commitment to promoting gender equality and engaging big law firms in that process. "His belief was that an open dialogue and collaboration among competing law firms is a powerful tool to improve best practices in the Brazilian legal market," he says.
Goldman Sachs general counsel Ricardo Mourão says Queiroz leaves a unique legacy. "He has been a mentor for generations of lawyers working in the banking and securities markets."
"Zé was always ready for the next step, and now he will harvest what he has planted through his numerous mentees and followers."
In a statement from Mattos Filho, the firm says Queiroz "leaves a profound legacy, not only for the firm but for all, for his inclusive, innovative style and superb mentorship. In honour of our beloved Zé, we at Mattos Filho remain committed to following his vision."
"Certainly, his greatest contribution – the constant search for the general wellbeing and plans for the future – will continue to guide us," it adds.
"In shared grief, we express our sincere condolences to his wife, Helena, and to his three children, Zé Henrique, Zé Artur and Maria Eduarda, knowing that the life of our dear Zé was, and will continue to be, an inspiration and a reason for great pride."
This obituary is adapted for GBRR from an original published on our sister site Latin Lawyer on 16 July. The original can be viewed here.
---
Copyright © Law Business ResearchCompany Number: 03281866 VAT: GB 160 7529 10