Latvia ramps up AML push with fresh guidance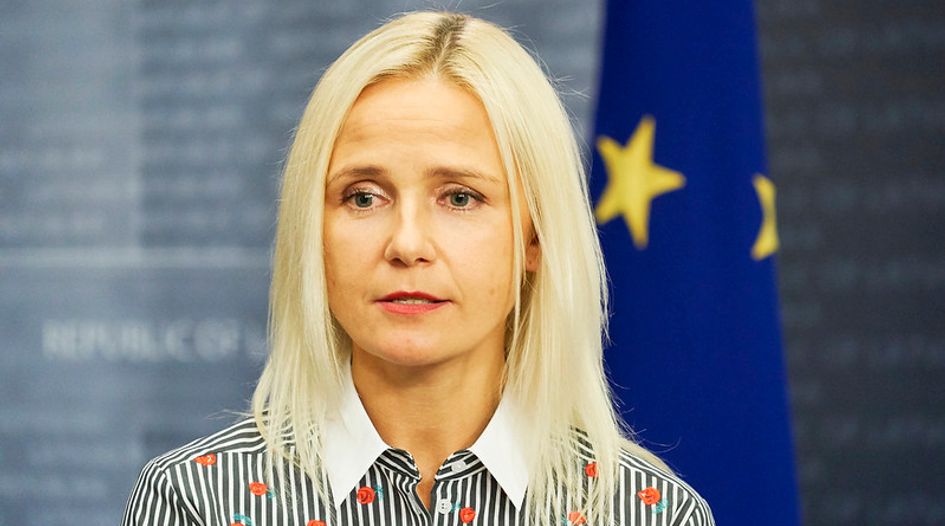 Latvia's banking regulator has announced new anti-money laundering and counter-terrorism financing guidance, after fining local outfit Signet Bank €906,000 for AML failings.
The Financial and Capital Market Commission (FCMC) announced the non-binding recommendations in a press release on 25 August.
The FCMC says the recommendations serve as a "practical guide" to help financial institutions establish their internal control systems for anti-money laundering and counter-terrorism financing (AML/CTF).
In the guidelines, the regulator acknowledges that certain financial transactions and activities require non-face-to-face identification, but says all decisions associated with the process should be clearly documented in each individual risk assessment.
Financial institutions should take into account the type of identification submitted, how "secure" they deem the document to be, and what services they are providing on the basis of a non-face-to-face identification. Banks should clearly lay out their evaluation and arguments justifying their decision in their risk assessment, the FCMC says.
The FCMC also provided guidance for banks when dealing with clients registered in "high-risk countries" wishing to open accounts for investment purposes, recommending that banks require those clients to submit detailed information of their planned investments, as well as the origin of their funds.
For customer due diligence matters, the bank in question should "obtain information or documents, which substantially helps to understand the economic activity and the specificity of transactions of the customer," according to the FCMC.
The institution should also ensure it can justify how the relevant information "explains the information necessary for customer due diligence".
FCMC chairwoman Santa Purgaile said the recommendations aim to give financial institutions the chance to "improve their internal processes in the prevention of financial crime and performing customer due diligence".
Purgaile added the guidance sets out to entrench the FCMC's risk-assessment approach, which she calls "one of our priorities".
Sanita Bajāre, chief executive officer at non-profit organisation Finance Latvia Association, said Latvia has significantly improved its system for preventing financial crime and money laundering.
"The work on the development of the system is ongoing," she said. "The guide approved by the FCMC to strengthen the risk-based approach is a step towards more flexible, efficient and proportionate cooperation between the bank and its clients, as well as between supervisor and bank."
Bajāre also said the paper will simplify anti-money laundering procedures and reduce administrative burdens for bank clients, and help banks to regularly strengthen and improve their understanding of the nature of the risk-based approach and application in practice.
Latvia announced changes to its anti-money laundering laws in June 2019, in what prime minister Krišjānis Kariņš called "ambitious reforms [that] are a big step forward in our fight against money laundering".
Kariņš said the measures demonstrate Latvia's "unbending political will to make further changes in the financial sector as quickly as possible and to become a leader in transparency and governance in the EU."
A report by the international money-laundering standards watchdog Moneyval in January this year subsequently found Latvia was "largely compliant" with recommendations it had previously given in 2018.
The FCMC announced on 21 July it had imposed a fine of €906,000 on Latvian bank Signet for a series of AML breaches, which included a failure to verify the origin of funds in customer accounts.
The regulator ordered Signet to "assess its internal control system in the field of AML and improve its functioning and effectiveness" and said it was to "submit to the FCMC an action plan to address the breaches and shortcomings identified."
Signet's fine followed a list of similar failings in the country, most recently when the FCMC allowed Latvia's third-largest bank, ABLV, to self-liquidate in 2018. This followed a statement issued by the US Treasury that ABLV was involved in money laundering schemes that had connections to North Korea's nuclear arms programme as well as illegal activities in Azerbaijan, Russia and Ukraine.
The European Central Bank subsequently annulled ABLV's banking licence in June 2018.
In 2017, the FCMC also fined Norvik Banka and Rietumu Banka a combined €2.8 million for failing to comply with AML/CTF requirements.
---
Copyright © Law Business ResearchCompany Number: 03281866 VAT: GB 160 7529 10