Nigerian regulators deny split on crypto policy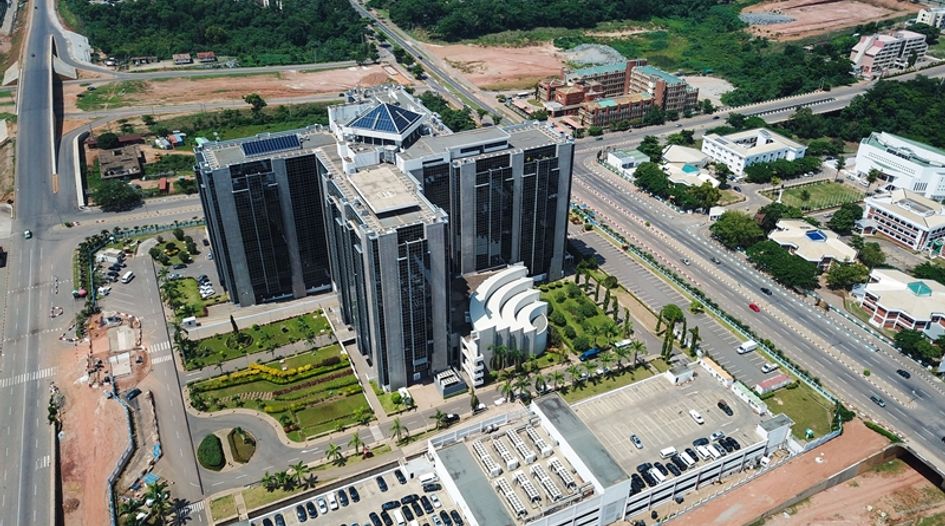 Nigeria's securities regulator has put on hold its recently-unveiled plans for a new regulatory framework for crypto-assets, after the central bank published a blanket ban on their use.
In an 11 February statement the Nigerian Securities and Exchange Commission announced "clarifications" to the implementation of its capital markets fintech strategy, which had proposed to treat crypto-assets as securities "unless proven otherwise".
The strategy, announced in September, asserted the SEC's jurisdiction over all blockchain-based digital asset offerings in Nigeria, and outlined a two-pronged registration process to facilitate the issuance of crypto-assets. It also offered a means for issuers to rebut the presumption that their assets did not constitute securities, through an initial assessment filing.
But the SEC's plans came unstuck after a 5 February directive from the Central Bank of Nigeria (CBN) which ordered financial institutions to close the accounts of entities transacting in and operating crypto-asset exchanges, warning of "severe regulatory sanctions" for non-compliance.
The SEC said that, following discussions with the CBN, it would "put on hold" the assessment of persons and products affected by the CBN directive "until such persons are able to operate bank accounts within the Nigerian banking system".
It rejected allegations of a "perceived policy conflict" between the two regulators, saying "we see no such contradictions or inconsistencies".
The securities regulator said it had published its strategy in September to provide regulatory certainty. "Subsequently, in its capacity as the regulator of the banking system, the CBN identified certain risks, which allowed to persist, will threaten investor protection, a key mandate of the SEC, as well as financial system stability, a key mandate of the CBN".
It said it had agreed to work with the CBN to create risk-mitigants for crypto-assets, "should such securities be allowed in the future".
The CBN directive, signed by its director of banking supervision Bello Hassan, caught the Nigerian financial sector off-guard and elicited a summons from Nigeria's senate to the CBN's governor, Godwin Emefiele, for him to explain the decision.
The CBN issued a public defence of the directive on 7 February. Citing Berkshire Hathaway CEO Warren Buffet's description of crypto-assets as "rat poison squared" and Bank of England governor Andrew Bailey's concerns over their price volatility, the CBN said it had "no comfort in cryptocurrencies at this time and will continue to do all within its regulator powers to educate Nigerians to desist from its use".
It also argued that the use of crypto-assets was a "direct contravention" of Nigerian law mandating the CBN as the issuer of legal tender, and labelled the users of crypto-assets "a conglomeration of desperate, disparate and unregulated actors".
The Blockchain Industry Coordinating Committee of Nigeria (BICCoN), an advocacy group made up of industry stakeholders, said it was "shocked and disappointed" by the CBN directive.
It noted that Nigeria currently has no law criminalising trade in crypto-assets, and that the CBN may have lacked the authority to order banks to freeze crypto traders' accounts, and that Nigerian anti-money laundering/counter-financing of terrorism (AML/CFT) law contemplated only action against individual accounts and not a "blanket closure".
The CBN stated the directive "did not place any new restrictions on cryptocurrencies", citing a January 2017 circular warning against the risks of cryptocurrencies, and a February 2018 press release warning Nigerian users not to undertake crypto transactions.
Industry experts have disputed that assertion, noting that neither the 2017 nor 2018 documents barred crypto traders from holding bank accounts, and only required banks to close accounts if they were unsatisfied with their AML/CFT controls.
"The CBN actually placed new restrictions on (transactions in) cryptocurrencies, contrary to the press release which seemed to suggest otherwise," according to an Aluko & Oyebode client note authored by senior associate Ina Arome and associate Oluwaseun Ayansola.
Arome and Ayansola warn of "unintended consequences" from the CBN directive, including that fintechs with crypto-powered technologies would not be able to use the central bank's recently-established regulatory sandbox. They add that the effects of the ban may be felt by other fintechs, as banks close down any accounts suspected to be involved in cryptocurrency transactions to avoid CBN sanction.
---
Copyright © Law Business ResearchCompany Number: 03281866 VAT: GB 160 7529 10