US mulls "midnight regulation" on cryptocurrency wallets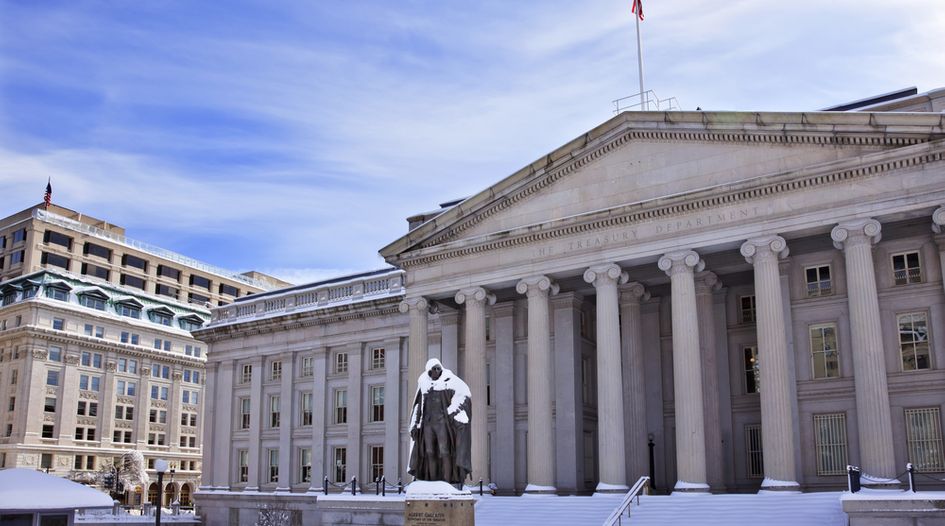 US enforcement agency FinCEN is proposing to subject cryptocurrency wallet owners to Bank Secrecy Act rules, requiring them to gather and store an increased amount of user data from crypto transactions.
The Financial Crimes Enforcement Network (FinCEN), a division of the US Treasury, published a notice of proposed rulemaking on 18 December.  
Under the rule, banks and cryptocurrency exchanges would be required to submit reports, keep records, and verify the identity of customers in relation to transactions above certain thresholds, if they include convertible virtual currency (CVC) or digital assets with legal tender status (LTDA) wallets not hosted by a financial institution.
The proposed rule requires virtual asset service providers (VASPs) to verify and record the names and physical addresses of the wallet owner if a transaction exceeds US$3,000. It would also require them to then submit this information to FinCEN within 15 days, in the form of a currency transaction report, if the transfer exceeds US$10,000.
VASPs would also have to collect information on any payment instructions received from the financial institution's customer, along with any other information that "uniquely identifies the transaction, the accounts, and, to the extent reasonably available, the parties involved."
The rules would also apply to CVC and LTDA wallets hosted by a financial institution in certain jurisdictions identified by FinCEN.
The agency says it has not finalised a list, but that it will likely start by including those designated by FinCEN as jurisdictions of primary money laundering concern, such as Myanmar, Iran, and North Korea.
FinCEN is providing only a 15-day period for public comments on the rule, saying there are "significant national security imperatives" to justify the shorter timeframe.
According to the paper, US authorities have found that "malign actors" are increasingly using CVC to facilitate international terrorist financing, weapons proliferation, sanctions evasion, and transnational money laundering.
FinCEN added that its 15-day window is "appropriate" as it has "previously engaged with the cryptocurrency industry on multiple occasions" on the anti-money laundering risks associated with CVC. It added it has already "carefully considered information and feedback received from industry participants."
The agency cited a FinCEN Exchange event in May 2019, visits to cryptocurrency businesses in California in February 2020, and an industry roundtable with the Treasury in March 2020 as key engagements.
But some have labelled the proposal, in the final weeks of Donald Trump's presidency, "midnight regulation" – meaning regulations created by executive branch agencies in the lame duck period of an outgoing president's administration.
John Popeo, aformer FDIC counsel and now-adviser at the financial consultancy The Gallatin Group, said in a tweet the rulemaking "would indeed qualify as a midnight regulation."
Popeo said that FinCEN's "failure to conduct an adequate regulatory impact analysis" was one of "multiple bases" for challenging such a rule.
Former DOJ prosecutor Kathryn Haun, now general partner at venture capital firm Andreessen Horowitz, also took to Twitter to voice her scepticism. Haun said that FinCEN "slashed the ordinary comment period to just 15 days, on a Friday before the holidays no less, for crypto regulations that to us and others in the crypto space don't make much sense".
Haun said that even where the legacy system currently in place works and financial institutions flag suspected illicit conduct, the US government is "often still not particularly effective at stopping it," citing FinCEN's own "FinCEN Files" investigation.
Treasury secretary Steven Mnuchin said the rule "addresses substantial national security concerns in the CVC market, and aims to close the gaps that malign actors seek to exploit in the recordkeeping and reporting regime."
"The rule, which applies to financial institutions and is consistent with existing requirements, is intended to protect national security, assist law enforcement, and increase transparency while minimizing impact on responsible innovation," he added.
FinCEN will accept written comments on the proposed rule until 4 January.
The rule comes two months after FinCEN proposed to reduce the threshold for reporting international transactions from US$3,000 to US$250, after finding that in 2,000 suspicious activity reports (SARs) filed by money transmitters between 2016 and 2019 the amount was lower than usual.
---
Copyright © Law Business ResearchCompany Number: 03281866 VAT: GB 160 7529 10