Santander snaps up Wirecard payments platform, with A&O advising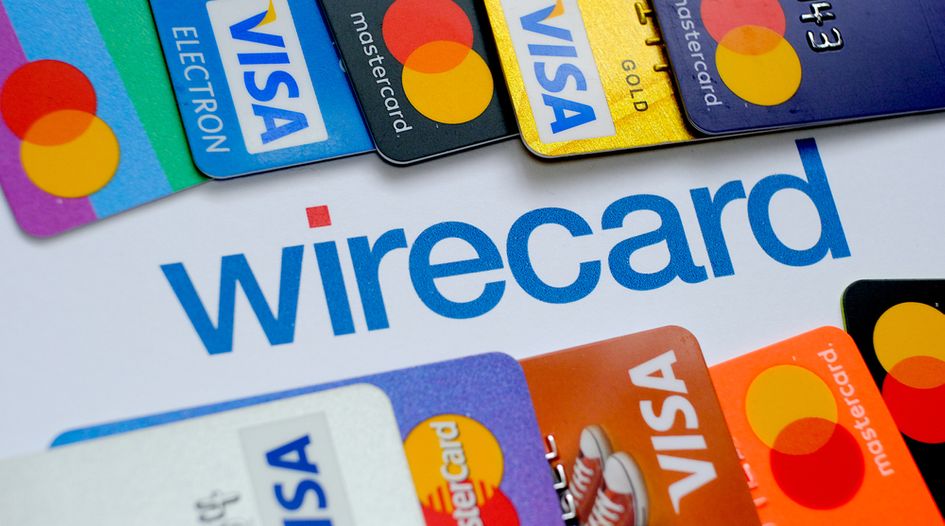 Allen & Overy is advising Santander on its acquisition of Wirecard's core technology assets, the latest in a series of firesales at the collapsed German payments firm which is facing claims worth over €12 billion.
Santander announced the deal in a press release on 16 November, which will see it pay €100 million for Wirecard's European electronic merchant payments platform.
The deal is subject to regulatory approval, which is expected to come before the end of the year.
An Allen & Overy team led by Frankfurt-based partners Matthias Horn and Hartmut Krause advised Santander on the purchase, with Deloitte as financial advisor. Michael Jaffé, founding partner of German law firm Jaffé, acted in his current capacity as insolvency administrator for Wirecard.
Santander, Spain's largest lender, says it will incorporate the technology platform, which also includes a credit card issuing business and over 500 Wirecard employees, into its 'Getnet' global payments franchise.
Ana Botín, executive chairwoman of Santander, says "the assets and talent we will gain as part of the acquisition will help us accelerate Getnet's expansion plans in Europe, while also increasing our product development capacity."
In the announcement, Santander asserted that the acquisition "does not include Wirecard companies and Santander will not assume any legal liability relating to Wirecard AG and Wirecard Bank AG or its past actions."
Jaffé, who has presided over Wirecard's other sales, said Santander's purchase was completed under "the most unfavourable conditions".
"This [sale] is even more remarkable because the whole process has been overshadowed by ever-new scandal reports of past events and initially no liquidity was available to maintain business operations," he said.
Wirecard will enter into a "solvent wind-down process" after the transaction has been completed, according to Jaffé.
According to reports in German media, over 11,500 Wirecard creditors registered claims totalling around €12.5 billion at Munich's district court on 18 November.
Wirecard's former CEO Markus Braun, who has been in custody since June on charges of fraud and embezzlement, is to testify before the German federal parliament's investigative committee on 19 November.
Last month, US-based payment solutions provider Syncapay bought Wirecard North America. This followed an acquisition by Visa-backed start-up Railsbank of Wirecard's UK payment card technology, taking on its client portfolio and around 90 employees.
Wirecard has also offloaded its Australian, Brazilian and Romanian operations in recent months. Jaffé confirmed that bidding processes are currently underway for other subsidiaries in Asia, South Africa and Turkey and said results are expected "within the next weeks."
Wirecard was declared insolvent in June, after it announced that its auditors at EY couldn't account for €1.9 billion. After the company's initial announcement, Wirecard suspended its chief operating officer Jan Marsalek, who then vanished and currently remains a fugitive on Interpol's "most wanted" list.
Earlier this month, the European Securities and Markets Authority criticised German financial regulator BaFin and national accounting watchdog FREP for their "unaligned" handling of the Wirecard accounting scandal.
According to its report, there were a "number of deficiencies, inefficiencies and legal and procedural impediments" with the German two-tier supervisory system for financial reporting in connection to the scandal.
Counsel to Santander
Partners Matthias Horn, Hartmut Krause, Michael Ehret, Hans-Peter Löw, Alexander Behrens, Börries Ahrens, and Ulrich Baumgartner with of counsel Frank Herring and associates Sebastian Schulz, Christin Schlorf, Matthias Taggeselle, Anna Kräling, Kai Schadtle, Lukas Wagner, Manuel Köchel, Fabian Kolf and Sören Burdinski
Financial advisors to Santander
Wirecard insolvency administrator
Partner Michael Jaffé
---
Copyright © Law Business ResearchCompany Number: 03281866 VAT: GB 160 7529 10