Sullivan & Cromwell and Simpson Thacher advising on first Biden-era bank merger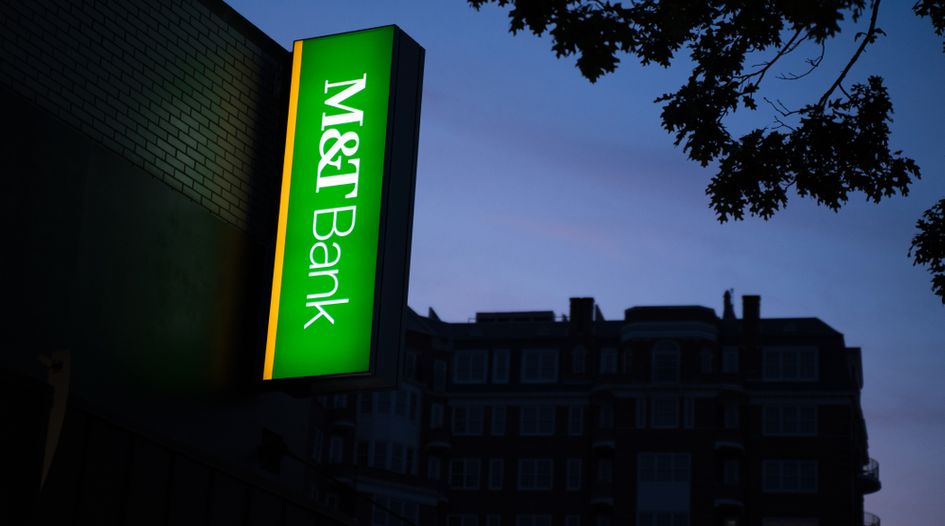 New York-based M&T Bank has agreed to acquire People's United in a US$7.6 billion deal – the first bank merger agreed since the Biden administration took office.
M&T announced the deal on 22 February. The newly-merged bank would operate under the M&T name and hold around US$200 billion in assets.
Sullivan & Cromwell advised M&T on the transaction, with Lazard acting as financial advisor; while People's United hired Simpson Thacher & Bartlett as counsel, alongside JP Morgan Securities as financial advisor.
It is M&T's first major takeover since its US$3.7 billion acquisition of Hudson City Bancorp in 2015, which was delayed for three years after the Federal Reserve found "significant weaknesses" in M&T's anti-money laundering program.
The acquisition of People's United – which is expected to close in the final quarter of 2021 – is the first major bank merger agreed under US president Joe Biden's reign. Regulatory approval is still pending.
Banks had enjoyed an accelerated mergers approval process in the banking sector under the administration of former president Donald Trump, which ended last month, with the Federal Reserve and Office of the Comptroller of the Currency both shortening their review periods and streamlining internal steps.
Mergers also benefitted from 2018 legislation raising the threshold for systemically important banks from US$50 billion in assets to US$250 billion, allowing banks in the medium range – such as M&T and People's United – to merge without inviting the extra scrutiny of becoming systemically important.
The incoming administration's banking regulatory policy is perceived to be more merger-sceptical than that of his predecessor, and could yet mean a tougher consolidation environment for US banks.
In a Cleary Gottlieb Steen & Hamilton presentation in November, the firm said that under Biden the Fed could begin applying stricter review of proposed mergers and acquisitions involving banking organisations under the "financial stability factor" adopted in the Dodd-Frank Act.
"In the months immediately prior to the election, the Federal Reserve approved sizable acquisitions by firms in the highest categories of the tailoring framework, and concern about the size and effects of these acquisitions has been strong in the Democratic Party," it said.
A Davis Polk & Wardwell analysis warned that the Biden administration "may attempt to appoint regulators who are committed to increased scrutiny of large acquisitions and who are critics of the consumer welfare standard," saying it could "become harder for large bank M&A transactions to be approved," should such regulators be appointed at the Federal Reserve.
Jeremy Kress, a former Federal Reserve attorney, said in a tweet on 22 February the regional bank consolidation trend in the US should be a "major focus" for Biden's financial regulators.
"The march toward ever-bigger banks jeopardizes financial inclusion, financial stability, and consumer welfare - all stated priorities for this Administration," he wrote.
The M&T merger comes after Huntington Bancshares agreed to buy TCF Financial Corp in November, three months after Pittsburgh-based PNC agreed the purchase of Spanish bank BBVA's US subsidiary, and a year since BB&T purchased SunTrust for US$28 billion to create Truist Financial – with Sullivan & Cromwell advising on the latter two.
Calls for heightened scrutiny of bank M&A deals have grown within the Democratic Party. US Senator Elizabeth Warren and Congressman Jesús García co-sponsored a bill in December 2019 – the Bank Merger Review Modernization Act – that would establish higher regulatory hurdles to ensure that regulators avoid the "rubber-stamping" of approvals and seek to fix the "fundamentally broken" review process for bank mergers.
This included increased scrutiny of merging banks' balance sheets and increased transparency of discussions between banks and their regulators before a merger application is filed.
In a letter to then-Fed chairman Jerome Powell, Warren called Truist the "first new too-big-to-fail bank since the financial crisis".
Counsel to M&T Bank
Special counsel Andrea Tokheim advising on banking regulatory; and partners Rodgin Cohen, Mark Menting, Marc Treviño, Heather Coleman and Mehdi Ansari, with associates Michelle Chen and Elizabeth Cheung in New York
Financial advisors to M&T Bank
Counsel to People's United
Simpson Thacher & Bartlett
Counsel Adam Cohen and associate Spencer Sloan advising on bank regulatory; and partners Lee Meyerson, Sebastian Tiller, Jeannine McSweeney and Jonathan Goldstein, with associates Chia-Chen Lee, Jason Fixelle, Ashlie Lawton and Nicole Humphrey in New York
Financial advisors to Peoples' United
---
Copyright © Law Business ResearchCompany Number: 03281866 VAT: GB 160 7529 10