"Let's not run before we can walk": BoE's Bailey on stablecoins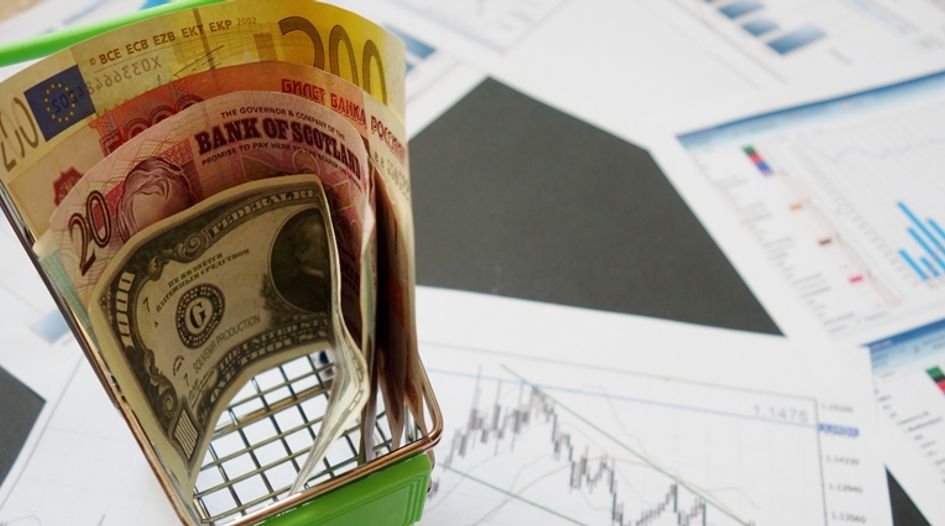 Bank of England governor Andrew Bailey has urged caution on stablecoin initiatives, saying multi-currency 'baskets' are the "wrong place to start".
In a 3 September speech given at the Brookings Institute, Bailey emphasised that for stablecoins to be acceptable to regulators as a means of payment they would need to observe the same standards as fiat currency – explicitly rejecting proposals that they could be backed by alternative stable assets such as sovereign bonds.
He said that so far innovations in payments systems have focused on domestic markets, with international transfers still taking as long as 10 days with transaction fees making up to 10% of their value.
Bailey said stablecoins could reduce payment frictions by increasing their speed and lowering their costs. While he did not mention Facebook's stablecoin offering Libra by name, he noted that stablecoins integrated with other technology, such as social media platforms, could offer increased convenience.
But he said stablecoins could only be acceptable as a means of payment if they were supported by "equivalent standards" of regulation as their conventional alternatives, specifically that the instrument could be converted to fiat money at any time.
He said, the protections offered by banking regulation "prevent a return to the literal wild-west" of private currencies whose worth depended on a recipient's assessment of the soundness of the issuing bank.
"Some major stablecoin proposals do not appear at present to meet this expectation," Bailey said – without naming names. He said that some proposals do not include a legal claim for coin-holders and that proposals by some stablecoin providers to hold stable assets as backing were unacceptable as money protections.
This means multi-currency stablecoins are "the wrong place to start" because they raise questions about the value of the coins and the underlying money they represent, he said. "The starting point for a global stablecoin should be based on single currencies. We should not run before we can walk."
Bailey accepted that although existing standards "do not necessarily easily apply" to stablecoins, the BoE would "strongly consider" that providers of stablecoins offering sterling-based activities should be incorporated in the UK.
But he said the regulatory response should also match the reality that a stablecoin denominated in one jurisdiction's currency might operate in another jurisdiction and be used by consumers in a third. "Global issues require a global response, particularly for multi-currency stablecoins intended for cross-border transactions."
He said the Bank of England had contributed a "baseline set of expectations" to the Financial Stability Board's consultation on the regulatory and supervisory challenges of stablecoins, due to be published in October. Those expectations include that stablecoins be regulated based on the functions they perform and risks they create, and that they be transparent about their stability mechanisms and coin-holders' rights.
He called for a "clear G20 mandate" for bodies including the Financial Action Task Force, Basel Committee on Banking Supervision, Committee of Payments and Market Infrastructures and the International Organisation of Securities Commissions to consider refreshing or clarifying their standards in light of stablecoins.
Bailey also sounded a note of caution over the potential of central bank digital currencies, saying the decision over whether to adopt them was being considered, "but the answer is not in yet".
He said questions in play included whether CBDCs would "disintermediate" the banking sector, and what implications that might have for the resilience of banking business models. It was also an open question what infrastructure for CBDCs central banks should provide themselves, and what should be left to the private sector.
The Bank of England published a discussion paper on CBDCs in March, and expects to set out more information next year.
"It is essential that we set the standards and thus the expectations for how innovation will take effect," Bailey warned. "It should not happen the other way round, with the standard-setting playing catch-up."
---
Copyright © Law Business ResearchCompany Number: 03281866 VAT: GB 160 7529 10