Regulators warned of coronavirus aftershock without Libor transition delay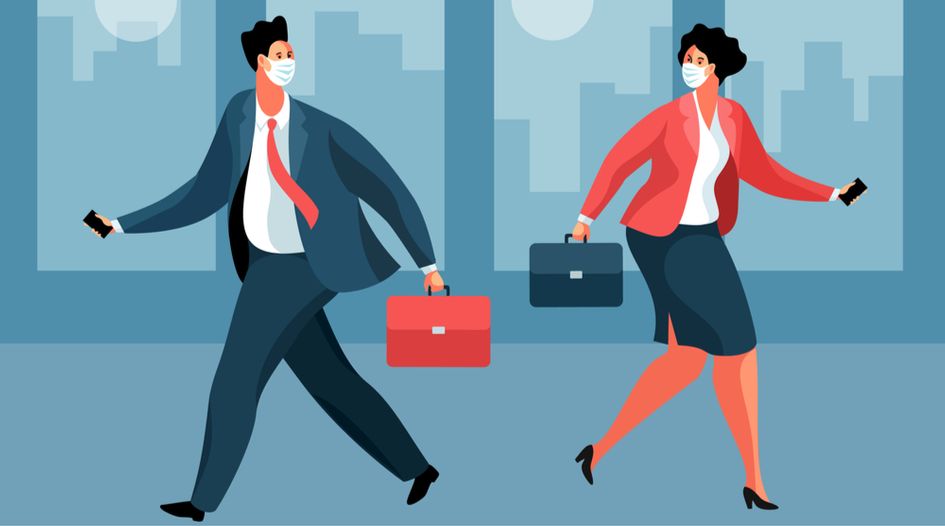 Regulators could make banks vulnerable to a post-coronavirus market shock if they insist on phasing out Libor by its original end-of-2021 deadline, according to legal professionals.
Practitioners reacted after the Financial Conduct Authority (FCA) told market participants on 25 March that they should expect the phase-out to proceed as planned. the FCA told firms the central assumption that they could not rely on the London inter-bank offered rate (Libor) being published after the end of 2021 "has not changed and should remain the target date for all firms to meet."
Speaking on condition of anonymity, a senior partner at a London-based law firm tells GBRR that this could have serious ramifications for the long-term stability of the market.
"The market may well just be recovering from the financial downturn we are experiencing, and regulators run the risk of triggering a second serious market shock in 2022 if the timeline for the Libor remains the same," they say. "In the next month or so, we will likely see the pressure mount on the regulators to delay and allow banks more time."
"It is hard to see this not taking a back seat now," they say.
But Jonathan Gilmour, a partner at Travers Smith in London, insists that if an aftershock was likely, the regulators would waste no time in acting. "They would surely feel compelled to do something to smooth the path, particularly for smaller and buy-side market participants," he asserts.
In January the Bank of England's Working Group on Sterling Risk-Free Reference Rates (RFRWG) updated the roadmap for the adoption of Libor's replacement, the Sonia (sterling overnight index average) benchmark.
But banks could now struggle to hit these targets, and practitioners tell GBRR they are now unlikely to meet their 2021 discontinuation target, or their 2020 transition deadlines.
Regulators had set a goal for banks to stop issuing Libor-based loans in pound sterling by the third quarter of 2020.
Gilmour says regulators could potentially be forced into modifying that timeframe if the UK's lockdown period drags on. "It could be a tall order giving firms a very narrow window to switch to non-Libor contracts post-lockdown," he argues.
A similar view is being taken in Japan, according to Morrison & Foerster senior counsel Akihiro Wani.
"Banks need to prepare their systems for this switch and draw up how to design new products. Quite frankly they do not have enough time to be ready for the original deadline," he says.
According to a report by Reuters, Japan has touted on-site monitoring for financial companies to push the transition from Libor. Japan's banking regulator has thus far stopped short of selecting a replacement rate, and has instead thrust the task onto a cross-industry committee of banks, brokers and companies.
Lenders and borrowers in Japan have disagreed on what route to take, with the former preferring adoption of the IOSCO-reformed version of Tibor, first published in Japan in 1995, while companies generally favour the newer Tokyo overnight average rate (Tonar).
In the United States, some institutions are well prepared to take on the fight on both fronts, according to Cadwalader Wickersham & Taft partner Lary Stromfeld in New York.
"Among banks, there has been a variation in way they have approached the matter. Some have dedicated Libor teams and have set aside dollars in preparation, and will see no reason to take their foot off the gas," he tells GBRR.
Legislating for change
The US has chosen the secured overnight financing rate (Sofr), launched in mid-2018, as Libor's successor.
In an effort to reduce some of the legal uncertainty and adverse economic impacts of the Libor overhaul, the Alternative Reference Rates Committee (ARRC) in the US published a New York-focused legislative proposal in March.
The bill aims to remedy the fact that many existing financial contracts based on the Libor rate do not contain fallback language to account for the discontinuation of the benchmark, or contain terms that could alter the nature of the financial agreement.
New York state authorities are currently overrun with requests relating to the impact of covid-19, and market participants expect a delay on this too. "Legislators, like the rest of us, are focused on the immediate challenges," Stromfeld says.
Market participants have been querying whether UK regulators will follow the US and support a legislative solution. This would need to come from Parliament, which is currently on Easter recess until late April.
Rupert Lewis, a partner at Herbert Smith Freehills' London office, says that signalling the introduction of a legislative fix now could result in portions of the market slowing their Libor transition efforts. "That is clearly the FCA's concern about such a step at this stage," he adds.
Meanwhile, Travers Smith partner Jonathan Gilmour adds that while many market participants may think legislative intervention is a good idea, they are resigned to the idea that it won't happen. "The principal regulators in the UK have indicated that they are not minded to go down that route," he says.
As of 2020, Libor has been used in financial contracts worth approximately US$400 trillion worldwide, ranging from derivatives to credit cards.
---
Copyright © Law Business ResearchCompany Number: 03281866 VAT: GB 160 7529 10