HSBC shareholders resist dividend suspensions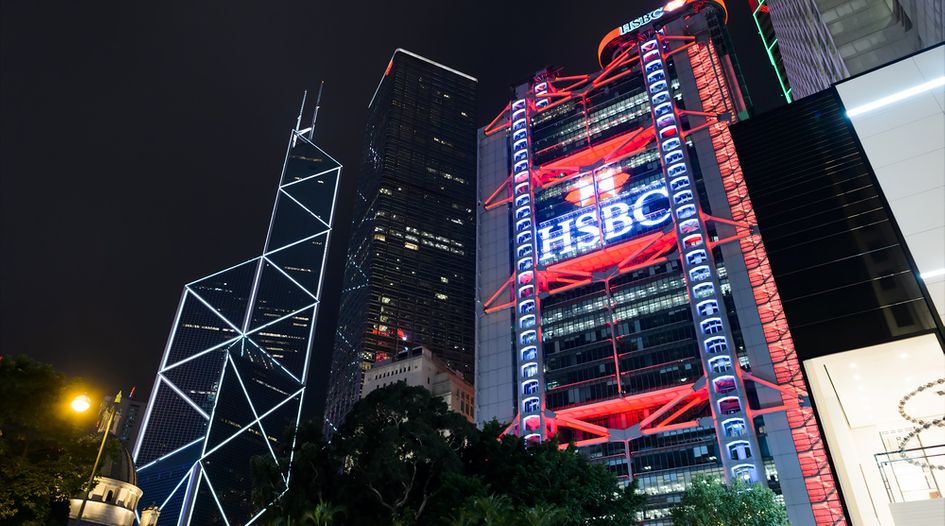 Bank shareholders have reacted with alarm after European regulators called on banks to forgo dividend payments until October, with a group of Hong Kong shareholders mulling legal action against HSBC for acquiescing to such a request from the Bank of England.
A group of shareholders organised by Hong Kong-based asset management group Surich, which does not hold shares in the bank, established a dedicated Facebook page on 2 April calling for an extraordinary general meeting (EGM) with the bank's local management.
The group currently has just over 5,300 members, representing around 2% of HSBC's total voting rights. An EGM can be held when a request is made by a minimum of 5% of total shareholders.
HSBC, along with Barclays, HSBC, Lloyds, RBS and Standard Chartered, unanimously agreed to scrap over £8 billion (US$9.7 billion) in dividend payments on 31 March after sustained pressure from regulators.
It is the first time in 75 years HSBC has suspended dividend payments. Around a third of HSBC's shares are owned by Hong Kong-based investors.
HSBC chief executive Noel Quinn said in a statement after the decision that the bank board would review the stance once the economic impact of the pandemic was "better understood".
"We profoundly regret the impact this will have on you, your families and your businesses," he said. "We are acutely aware of how important the dividend is to our shareholders in Hong Kong," said Quinn.
The move came after the European Central Bank announced on 27 March that EU banks should not pay dividends for the financial years 2019 and 2020 until at least 1 October 2020.
The shareholders say HSBC "has no reasonable grounds to use the uncollected dividends receivable from Hong Kong shareholders to rescue the market in the UK". The shareholders say they are consulting legal counsel and planning a lawsuit in the Hong Kong High Court.
They argue the bank's latest annual report, which stated that dividends would be distributed at US$0.21 per share, created a reasonable expectation and should have legal effect. They have also called on the bank's management and board to suspend their salary and director fees for a year.
Despite the Hong Kong action Steven Francis, a senior partner at Addleshaw Goddard's London office, says that widespread negative shareholder reactions are unlikely, but banks can expect scrutiny if they take too long to make loans available to businesses in need.
"If they work hard to make facilities available there won't be large shareholder uproar," he says. "If banks are seen to be hoarding capital and still paying out bonuses and dividends, questions may then be asked. But they have been given clear signals from regulators," he adds.
Francis says that the banks' have a central role in addressing the financial chaos caused by the coronavirus pandemic, and will have little appetite for taking regulatory risk.
"Banks employ massive numbers, have diverse shareholdings, and their role in maturity transformation is essential. They know they cannot act sub-optimally and we can expect caution," he tells GBRR.
Santander upped its lending capacity to 90 billion euros (US$97.3 billion) after ditching its final 2019 dividend and remuneration policy for 2020 last week.
In contrast to their European counterparts, US regulators are reportedly not planning on imploring their banks to follow suit.
Major US banks struck a defiant tone last week, with several insisting they were too well capitalised not to pay out dividends and some calling the potential effect of halting dividend payments as "destabilising."
Jamie Dimon, chief executive of JP Morgan, has been the only boss to publicly canvass the possibility of slashing dividends this year. "If the board suspended the dividend, it would be out of extreme prudence and based upon continued uncertainty over what the next few years will bring," he said in a shareholder letter published on 6 April.
Dimon said the bank would do so only if GDP fell 35% in the second quarter and if unemployment hits 14%, but added this was unlikely.
Despite several of JP Morgan's competitors having done so, Dimon also assured shareholders the bank has not requested any regulatory relief, but stopped short of praising current regulations. "Saying that we will not ask for regulatory relief does not mean the government shouldn't change some rules and regulations," he continued.
The Australian Prudential Regulation Authority (APRA) today became the latest to urge financial institutions to consider deferring dividend payouts, suggesting they utilise buffers as dividend reinvestment plans until they have better knowledge of covid-19's impact.
It added that even where an institution was confident that they were able to approve a dividend they should nevertheless be at a "materially reduced" level.
---
Copyright © Law Business ResearchCompany Number: 03281866 VAT: GB 160 7529 10