Stablecoins must be regulated like banks, Bank of England says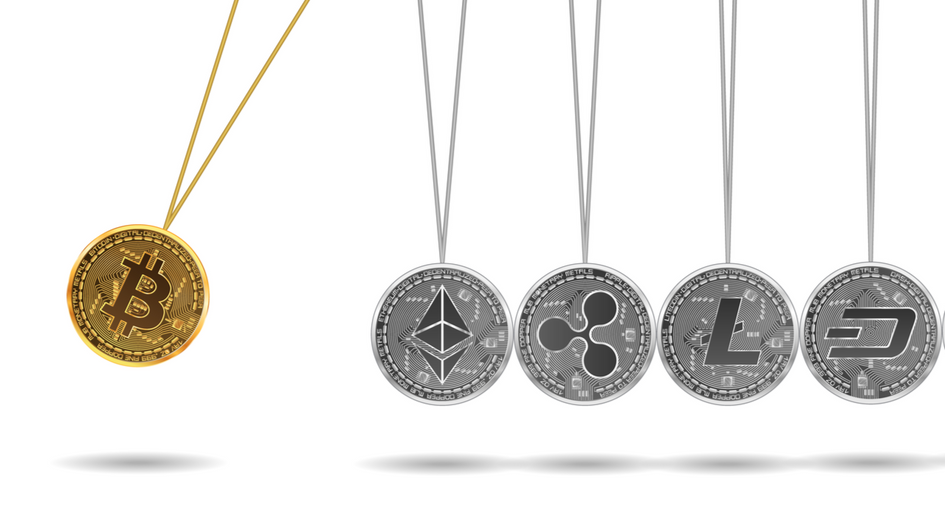 Stablecoins must be heavily regulated – including potentially authorised as banks – the Bank of England has recommended, as it continues to explore potential for central bank digital currencies.
The BoE's recommendations came in a discussion paper on digital currencies, published on 7 June alongside a summary of responses given to its 2020 discussion paper on central bank digital currencies (CBDC).
Regulation of stablecoins should not be looser than commercial banks' regulation, the paper said, and fintech business models should not rely on what the bank termed "regulatory arbitrage".
"Same risk – same regulatory outcome", the paper said.
Before becoming systemic, the paper continued, stablecoins – digital tokens whose value is backed by a private sector company - must be regulated to protect the risks they take in their backing assets.
In its consultation earlier this year HM Treasury – the UK's finance department – proposed bringing systemic stablecoins into BoE's regulatory remit under the 2009 Banking Act. The BoE urged Parliament to make the necessary legislative changes to act on this proposal and supply BoE with the power to regulate stablecoins.
A regulatory framework for stablecoins would need to support the currency's two main functions, the paper said – namely, providing a new means of payment, and of storing wealth. The paper also laid out two expectations for systemic stablecoins: that they should be regulated to the standard of traditional payment chains, and that they should meet the standard of commercial bank money vis à vis stability and the ability to redeem the currency at par for fiat.
The current banking regime would provide a "natural starting point" for designing stablecoin regulation that supports storing wealth, the paper said. It highlighted a need for prudential regulation and ample liquidity to absorb losses and deal with outflows, as well as support from central banks when needed.
But given stablecoins' different business models this would only provide a "starting point", the BoE said, which would need to be tailored to the assets used to back the currency.
The paper suggested that one model for stablecoin regulation might be for them to be authorised as banks, which would support the BoE's expectation of being able to redeem the currency for fiat money.
The paper discussed a high-quality liquid asset (HQLA) model – where stablecoins would be backed with highly liquid assets – a central bank liability (CBL) model, which would see central bank reserves providing the backing, and a deposit-backed model, where commercial banks would use their deposits to back stablecoins.
The bank said that a "core set of features" operating in the current regime would be reflected in regulation for stablecoins, including capital requirements, liquidity requirements and a backstop.
It said this would allow the existing banking regime being a basis for stablecoin regulation. But it acknowledged a downside to this approach - that the banking regime, focused on the risks of maturity transformation, might not be the "best fit" for stablecoin issuers that do not lend.
Announcing the discussion paper, BoE governor Andrew Bailey said that rapid digitisation of payments systems called for "difficult and pertinent" questioning.
"The prospect of stablecoins as a means of payment and the emerging propositions of CBDC have generated a host of issues that central banks, governments, and society as a whole, need to carefully consider and address."
The regulation framework developed for stablecoins, the BoE said, could be considered for other emerging forms of digital money, for example e-money, which it said could present systemic risks in the future.
The paper also called attention to the need for international consensus on digital currency regulation to allow them to operate in multiple jurisdictions.
The Financial Stability Board made recommendations for global stablecoin supervision last year, saying that a stablecoin which reached across multiple jurisdictions could become systemically important.
Etay Katz, senior partner at Ashurt, tells GBRR that bank involvement in digital currencies is essential for systemic stability.
Digital money liaising between central banks and consumers "has the capability of causing a major systemic shock", he says, adding that it would be "reckless" for the bank to allow large scale stablecoin projects before building the right safeguards, he says.
The paper was "tentative" in its approach, and focused on stablecoins because of their scale and ambition, Katz says, which can cause "sharp shifts" in the central bank's maintenance of the real economy.
He calls for "careful reflection" before including digital money substitutes to the mainstream money market, and says that the test of "public benefit" should be applied.
"It is critical that the future framework enables innovation without disproportionate penalty but transparency, stability and confidence in money must be preserved."
The BoE published its digital money paper concurrently with its summary of responses to a discussion paper it issued last year on a UK central bank digital currency.
The BoE has not formally decided whether it will pursue a CBDC, but it said the responses showed strong agreement that the bank should study CBDCs carefully, despite disagreement over whether one would eventually be issued.
It said that the responses had highlighted five core principles for an eventual CBDC, including the importance of private sector competition with a "diverse set of participants", and new opportunities for financial stability.
The bank said it would continue to research before issuing a decision.
The UK's tentative steps towards digital currency come as, elsewhere, El Salvador has become the first country in the world to adopt bitcoin as legal tender.
The country's congress, controlled by President Nayib Bukele's centre-right New Ideas party, voted on 9 June to accept legislation proposed by Bukele that will require firms around the country to accept bitcoin payments where they have the technology to do so.
Bukele summarised his feelings in a tweet after the vote, saying "History!". The legislation will take effect 90 days after the vote.
---
Copyright © Law Business ResearchCompany Number: 03281866 VAT: GB 160 7529 10