The rainy day is here: regulators delay reforms and dial down capital buffers amid Covid-19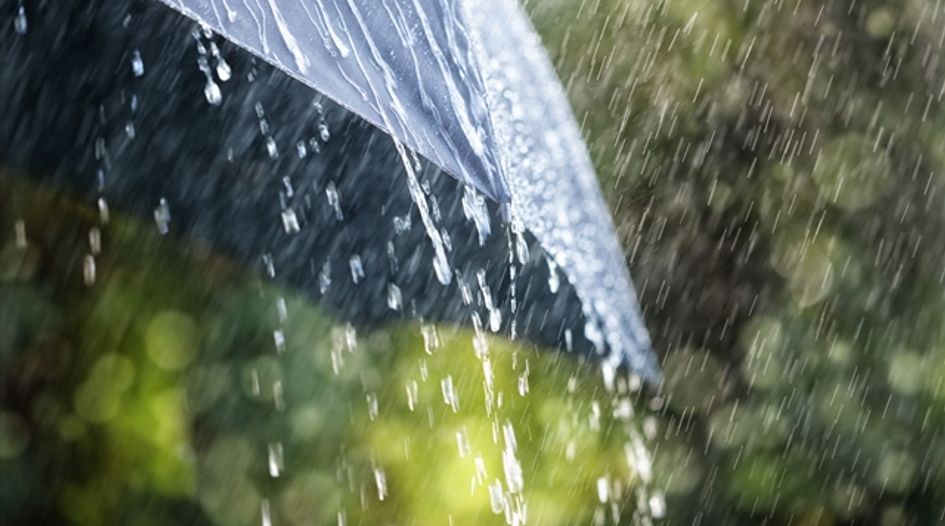 Regulators around the world are delaying long-planned reforms, cancelling stress tests and reducing or eliminating capital buffer requirements as financial institutions grapple with the economic impact of the Covid-19 outbreak.
On 20 March the Bank of England cancelled the 2020 stress test planned for the UK's eight major financial institutions, adding that its stress tests last year indicated that the banking system would be able to withstand "deep simultaneous recessions" in the UK and other global economies even more severe than the 2008 crisis.
The move follows the European Central Bank (ECB)'s move to cancel its own stress tests last week.
The Prudential Regulation Authority also said banks should not treat coronavirus-impacted exposures, such as mortgage holidays for Covid-19 sufferers, as impaired assets for the purposes of the International Financial Reporting Standard 9 (IFRS 9) accounting standards.
EY partner Tony Clifford said the PRA statement "helpfully emphasises the unprecedented and hopefully short term nature of the crisis" and recognised that state interventions might reduce banks' expected credit losses (ECLs). Clifford agreed with the PRA that repayment holidays did not automatically mean an increase in banks' credit risks.
But he warned that banks and their auditors would need to understand how government initiatives would be applied. "This may become clearer over the next few weeks," he said. "It will also be challenging to determine whether a short term payment holiday will be sufficient to enable borrowers to resume regular payments, rather than signalling a significant increase in the bank's credit risk."
The PRA statement came a day after the US Federal Deposit Insurance Corporation (FDIC) chair Jelena McWilliams urged the Federal Accounting Standards Board (FASB) to exclude Covid-19-related modifications from being considered concessions for troubled debt restructuring purposes, and to allow banks to postpone their implementation of current ECL methodologies.
The CCyBs come tumbling down
Covid-19 also saw regulators reducing or eliminating counter-cyclical capital buffer (CCyB) requirements around the world, with the European Central Bank encouraging Euro-area regulators to do so.
On 13 March the Banque de France (BdF) followed the Bank of England in proposing a complete relaxation of the CCyB, stating that the Covid-19 outbreak was "precisely" the type of emergency situation the buffer had been built up for. The BdF will also expand the range of bank exposures to small or medium enterprises it is willing to refinance. Central banks in Ireland and Serbia have also reduced CCyB requirements to zero – but banks in Italy and Spain, the European countries most hit by the pandemic, already have their buffers at zero.
Other regulators have reduced buffers rather than eliminating them. On 16 March the Hong Kong Monetary Authority (HKMA) reduced its CCyB requirements from 2% to 1%, with chief executive Eddie Yue saying the territory's economic environment had "deteriorated further" since the outbreak. Sweden's Financial Services Authority has also indicated it will only lower its CCyB requirements, set at 2.5%.
Canada's Office of the Superintendent of Financial Institutions (OSFI) adjusted its domestic stability buffer from 2.25% to 1% of risk-weighted assets, promising that it would not increase the buffer again for at least 18 months.
Other regulators are encouraging banks to start tapping the reserves they have built up.
The Australian Prudential Regulation Authority (APRA) is now advising banks they may need to use some of their current buffers to facilitate lending, and indicated it would not be concerned if banks failed to meet benchmark capital targets imposed above the minimum regulatory requirements in 2017.
APRA pointed out that Australia's banking system had built up A$235 billion (US$137 billion) in Common Equity Tier 1 capital by the end of 2019. "Even if the banking system utilises some of its current large buffers, it will still be operating comfortably above minimum regulatory requirements," said APRA chair Wayne Byres.
Regulatory delays
Regulators are also postponing the introduction of new regulatory measures to allow banks to concentrate on the immediate crisis. The UK's Financial Conduct Authority, APRA, and Australian Securities and Investments Commission (ASIC) have indicated they will delay non-critical regulatory initiatives to allow banks to concentrate on the crisis.
On 19 March the European Securities and Markets Authority (ESMA) postponed implementation of the Securities Financing Transactions Regulation (SFTR) as regulators around the world delay new measures amid the Covid-19 pandemic.
ESMA said it was delaying the start date for the regulation's reporting requirements, which were to begin on 13 April for credit institutions and investment firms as the start of a phase-in approach that would be later on adopted by central counterparties and central securities depositories. Implementation will now begin on 13 July.
It will also not be necessary for trade repositories to be registered with ESMA by 13 April as originally envisaged under the legislation.
ESMA said it understood that implementation was "now heavily impacted by the Covid-19 pandemic" and that banks and trade repositories faced "severe resource restrictions".
The move came after industry bodies including the International Securities Lending Association (ISLA) and International Capital Market Association (ICMA) requested that ESMA delay implementation until October, to avoid what is expected to be the critical phase of the pandemic. In a statement, ICMA said the delay to July was "broadly welcome".
The Reserve Bank of New Zealand (RBNZ) said it was planning to delay by a year the start date for new capital requirements, originally planned for July, saying it expected to free up A$47 billion (US$27.6 billion) in credit by doing so. The RBNZ is also postponing a brace of other regulatory initiatives, including revisions to regulatory breach disclosure requirements and the approval process for banks' internal capital adequacy models. In Canada, OSFI said it would "reprioritise supervisory work as needed".
A tide of European regulators in Spain, Italy, France, Belgium, Greece and Austria have also intervened to issue temporary bans on short-selling during the crisis under emergency exceptions in EU short-selling regulations – as has the UK's Financial Services and Markets Authority (FSMA). ESMA has issued public statements approving the bans.
The FCA noted that the shift to bank employees working from home would impact upon their regulatory compliance. "Firms should continue to record calls, but we accept that some scenarios may emerge where this is not possible," the regulator said, adding that banks should inform the regulator if they were unable to do so. It suggested that banks might engage in retrospective review once the Covid crisis passed.
New York's Department of Financial Services (DFS), however, stated that bank employees working from home "shall remain subject to the full supervision and oversight of the DFS" and that they should "continue to maintain appropriate safeguards and controls to maintain the safety and soundness of the regulated entity", including data protection and cybersecurity.
It also added that bank employees were not permitted to conduct "licensable activities" with members of the public from home.
UBS chairman Axel Weber, chair of the Institute of International Finance (IIF) and the institute's CEO Tim Adams issued an appeal for regulators to better coordinate their responses through the FSB, Basel Committee and International Organisation of Securities Commissions. "Coordinated action would ensure not only greater effectiveness of measures that ultimately apply to global markets, but also a level playing field by minimising competitive distortions."
They added that policymakers would soon need to "move to new realms of response – including targeted supervisory and regulatory policy measures".
The Financial Stability Board said on 20 March that its members, including international standard-setting bodies, were "cooperating closely" and coordinating action by regulators.
---
Copyright © Law Business ResearchCompany Number: 03281866 VAT: GB 160 7529 10