"You don't need to wait": Regulators urge banks to get out in front on climate transition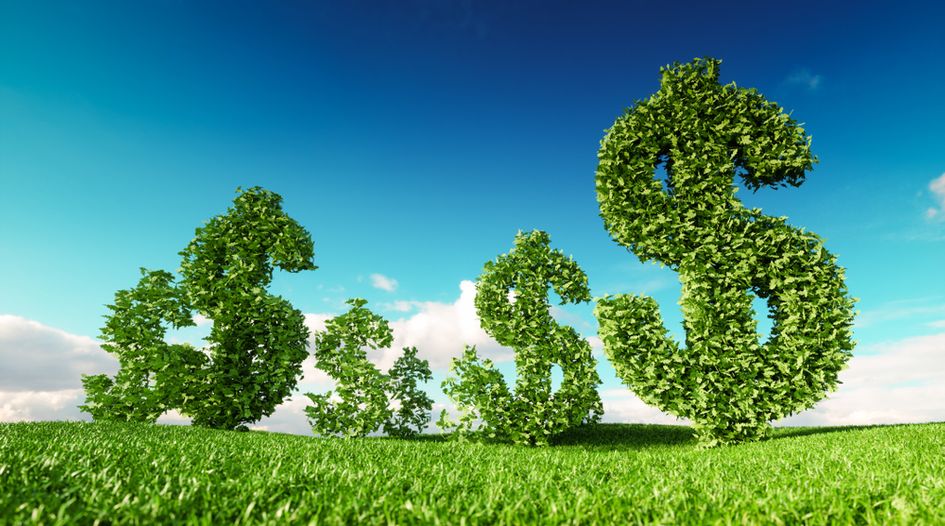 Hong Kong regulators are being urged to produce a roadmap for their sustainable finance measures – as the Bank of England urges banks not to wait for climate disclosure to be made mandatory before submitting regular reports.   
In a 15 July report Hong Kong's Financial Services Development Council (FSDC) said that the territory lacks a coordinated policy environment even as it enters its "growth stage" as an ESG investment hub.
The council – made up of representatives from Hong Kong's financial services bureau, asset management sector, and insurance industry – urged the creation of  a targeted roadmap to stop "duplicated" individual efforts from regulators.
It said such a roadmap would demonstrate to the global investment community that Hong Kong is "ready and committed to becoming a preferred sustainable finance and investment hub".
The FSDC said the Green and Sustainable Finance Cross Agency Steering Group, established by the Hong Kong Monetary Authority (HKMA) in May, should be tasked with drawing up the roadmap.
The report also recommended that regulators begin bolstering their oversight of non-financial reporting and that the government subsidise ESG training courses for companies.
The council praised measures government agencies and others have taken that since its previous report published in 2018, specifically the HKMA's May 2019 measures incorporating ESG factors in its credit risk analysis of bond investments.
It also noted the Hong Kong stock exchange (SEHK)'s move to release an ESG reporting guide in December 2019.
SEHK introduced mandatory disclosure requirements regarding ESG governance and board oversight of sustainability issues, and shortened the publication deadline for ESG reports to make information more readily available.
The FSDC board is made up of senior representatives from asset management firms, insurances companies and the regional government's financial services bureau.
BoE statement, Singapore and Switzerland make moves
Elsewhere the Bank of England has given banks a deadline of end-2021 to told banks on 1 July implement plans to deal with climate change risks to their businesses.
In a 1 July letter from deputy governor Sam Woods, the BoE said banks should be ready to demonstrate by the end of next year that they implemented and embedded specific climate-related risk plans, as the central bank instructed in a supervisory statement last year.
The BoE wants banks to consider risks brought about by the adoption of net-zero emissions,  rising flood claims, and the potential for impact on investments connected to heavy emissions.
"There are some areas of our expectations where few barriers exist to full implementation, but we recognise that challenges remain in others," Woods said. "Where challenges exist we will work closely with firms to understand how they are seeking to overcome them."
Woods' letter came the same day that Sarah Breeden, the BoE's executive sponsor for climate issues, called for climate disclosures to be made mandatory in a speech during London Climate Action Week
But Breeden urged banks to seize the initiative for themselves. "Given the scale of the change required, we think [mandatory disclosure] does need to happen, and soon," she commented. "But you do not need to wait to be forced to disclose. You can choose to act now."
Elsewhere, Switzerland's Financial Market Supervisory Authority (FINMA) announced on 26 June that it would begin addressing climate risk issues within its supervisory remit.
The regulator said it was reviewing several approaches for enhanced disclosure of financial climate risks by large financial institutions, in order to "improve transparency and market discipline."
FINMA head Mark Branson said that financial risks associated with climate change could be considerable for the Swiss financial institutions. "Accordingly, they must give them due consideration in their risk processes. Disclosure obligations can encourage institutions to address these risks."
Singapore's banking regulator, the Monetary Authority of Singapore released a consultation paper on 25 June, including proposals which it says will enhance banks' resilience to environmental risk, and strengthen the financial sector's role in supporting the transition to an environmentally sustainable economy.
The new rules form part of MAS' long-term plan, announced last year, to become a leading global centre for green finance.
"Even as financial institutions (FIs), regulators and policymakers grapple with covid-19 and its impact, it is crucial to keep our focus on environmental issues as they pose clear challenges for our economies and financial systems," said Ong Chong Tee, deputy managing director of MAS.
"It is important for FIs in Singapore to have a good understanding of environmental risk and improve their resilience against environmental-related events, as part of their business and risk management strategies," he added.
---
Copyright © Law Business ResearchCompany Number: 03281866 VAT: GB 160 7529 10