APRA consults on remuneration guidance after rigidity complaints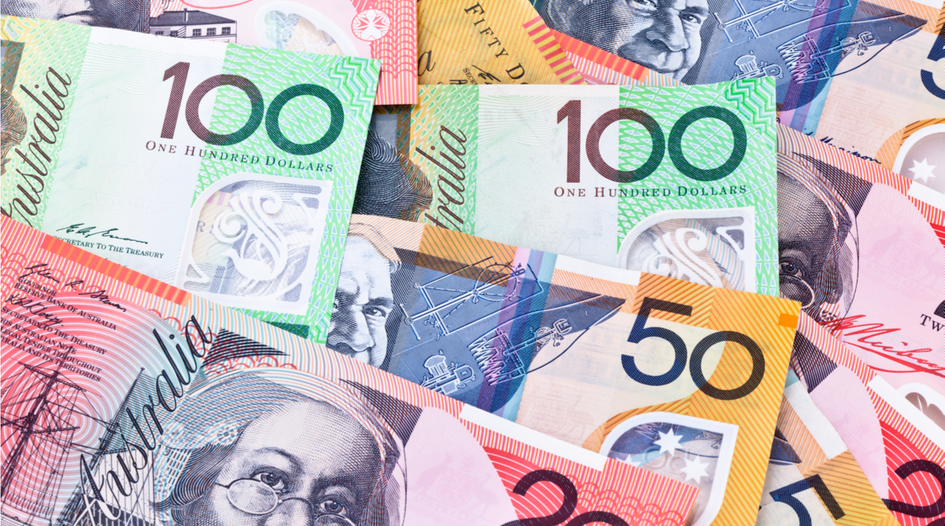 Australia's prudential regulator is consulting on the country's remuneration guidance ahead of a prudential standard to be finalised later this year, as Dutch authorities also prepare to overhaul their remuneration rules.
The Australian Prudential Regulation Authority (APRA) announced the consultation on 30 April.
It will assess the draft version of APRA's prudential practice guide for remuneration, a guidance document intended to assist bodies to comply with its forthcoming prudential standard on remuneration set to enter force later this year.
Respondents first raised concerns about the  standard's perceived lack of flexibility in July 2019 when APRA first consulted on it.
The authority subsequently revised its proposal to align with "a more principles-based approach" allowing boards increased individual flexibility, and released the revised standard for a second consultation in November 2020.
Announcing the consultation on the guidance, APRA said on 30 April that it "does not anticipate material changes" to the standard even as it reviews submissions to the November consultation.
The revised standard focuses on larger and more complex entities' remuneration rules. It requires significant financial institutions (SFIs) to assign material weight to non-financial measures when they conduct appraisals of variable remuneration outcomes. The new remuneration standard will also require large bodies to lengthen the vesting periods for executive bonuses.
It conversely gives smaller entities were given more "streamlined" remuneration requirements, which do not require them to give material weight for non-financial measures, or to apply risk and conduct modifiers, minimum deferral periods or clawbacks. The standard also removes non-SFIs' requirement for annual compliance checks and triannual effectiveness reviews.
APRA says it intends the practice guide it is now consulting on to aid firms in complying with the practice statement, by providing examples of good practice in board oversight, including "robust challenge and independent scrutiny".
It has also promised frameworks for understanding non-financial measures and for determining material weight when calculating variable remuneration, along with principles banks should use when making downward adjustments of variable remuneration following poor risk outcomes.
APRA says that issuing the guide and practice state will create stronger incentives for individuals to manage risks, as well as to deliver more appropriate consequences for poor risk outcomes. It also argues the new standard will also lead to a more transparent and accountable remuneration policy.
"As the financial services Royal Commission too often illustrated, weaknesses in remuneration and accountability practices can incentivise inappropriate behaviour, leading to poor consumer outcomes and financial damage to companies themselves", said John Lonsdale, APRA's deputy chair, referring to the findings of the 2019 review of misconduct in Australia's financial sector which has spurred a range of reforms since.
"APRA's prudential standard on remuneration, supported by this guidance, will bolster the resilience of the financial sector by ensuring senior executives are not rewarded – and, indeed, face consequences – for poor risk management."
The closing date for submissions on the draft guidance will be 23 July, with finalised versions of the practice statement and guidance projected to be released in the second half of 2021. Entities will be required to comply with the new remuneration standard from 1 January 2023, under a staged implementation approach.
Australia's remuneration reforms come shortly after the Netherlands also announced reforms to its regime.
The Dutch Authority for the Financial Markets (AFM) and the Dutch Central Bank (DNB)  announced a consultation period for a proposed Regulation on Sound Remuneration Policies (RBB 2021) on 15 April.
The new RBB will replace the 2017 version of the same, in response to the upcoming EU Investment Firms Directive (IFD) and Investment Firms Regulation (IFR), which enter force from 26 June.
 The IFD and IFR will replace the requirements established by the Capital Requirements Regulation (CRR) and the Capital Requirements Directive (CRD).
Annex A of the Rbb 2021 will govern the remuneration rules for banks and firms that continue to fall under the CRR's scope, while Annex B will take over those that will fall within the remit of the IFD and IFR.
The consultation ends on 14 May.
---
Copyright © Law Business ResearchCompany Number: 03281866 VAT: GB 160 7529 10