Asset class consistency key in pre-cessation trigger, ISDA finds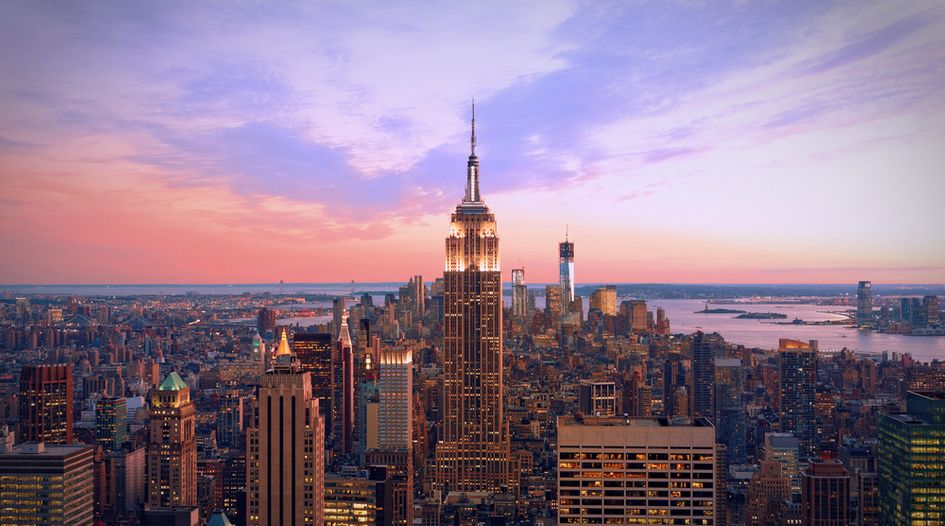 Market participants have told the International Swaps and Derivatives Association (ISDA) to add a pre-cessation trigger to inter-bank offered rate fallback documentation, highlighting consistency across asset classes and within derivative markets as a prerequisite.
Brattle Group, the consultant engaged by ISDA to summarise responses to a consultation paper, published the results in a report on 14 May.
Over 90% of respondents said a pre-cessation trigger was necessary, with several maintaining that the trigger would need to be applied consistently across asset classes – namely cash and derivative markets.
A respondent from a North American bank noted that the committee tasked by the US Federal Reserve Board with transitioning from the London Interbank Offered Rate (Libor), has recommended including pre-cessation triggers for cash products including loans.
"As loans would include pre-cessation triggers, including parallel pre-cessation triggers in corresponding hedges would create more consistency between the fallback provisions of loans and the corresponding hedge, thereby maintaining its effectiveness," the respondent said.
Another respondent warned that the non-alignment of derivative and non-derivative market segments poses "a genuine threat to orderly markets".
Respondents also said the inclusion of a pre-cessation trigger for over-the-counter (OTC) derivative contracts must be "in alignment" with what is happening in the cash markets, while the same must be the case for cleared and non-cleared derivative markets.
One European pension fund explained how the London Clearing House (LCH) has already implemented pre-cessation triggers in its clearing documentation. "We believe it is vital to ensure consistency between the cleared swap market and the bilateral swap market," they said.
The representative added that this consistency could help preserve market liquidity, and that standardisation should "ensure fair treatment" of all interest rate swap holders.
Alternatively, several participants highlighted the need for regulators and relevant authorities to coordinate and ensure that the same approach would apply across markets, saying this level of inter-authority consistency was not "a given at this time".
The pre-cessation trigger would come into force if a regulator announced that inter-bank offered rates (IBORs) were no longer "representative" before its scheduled cessation date in December 2021.
Despite their desire for a trigger terminating the use of IBORs in future derivative contracts, the respondents expressed that their approval of the trigger is conditional on it being clearly worded.
They also believe the trigger would only be effective if there were no scope for participants to opt out, as this would result in "implementation challenges and fragmented markets".
Banks and broker-dealers made up a significant portion of the respondents to the consultation, along with pension funds, while asset managers and local and regional government entities also featured.
ISDA first published a consultation on whether to add a pre-cessation trigger to the permanent cessation fallbacks for IBOR derivatives in its standard documentation in May 2019.
Although over 70% of respondents to the 2019 consultation agreed on the discontinuation of IBOR usage if deemed non-representative, the respondents expressed a wide variety of views regarding whether and how to implement a pre-cessation fallback trigger.
After the first consultation was released, the Financial Stability Board (FSB)'s Official Sector Steering Group requested in November 2019 that ISDA include a pre-cessation trigger alongside the permanent cessation triggers as standard language in its fallbacks for IBOR derivatives.
ISDA responded to the FSB saying that it would work with regulators and the industry to increase market understanding of the implications of 'non-representative' IBORs, and attempting to build consensus on how to implement fallbacks following the occurrence of a pre-cessation trigger" before re-consulting.
The Financial Conduct Authority (FCA) and ICE Benchmark Administration both sent letters to ISDA in January 2020 – the former giving additional information to the market on a 'non-representative' Libor scenario, while the latter detailed how it would respond to a determination by the FCA that Libor is no longer representative.
ISDA published the new consultation paper on 24 February, saying it needed to get an updated market opinion.
---
Copyright © Law Business ResearchCompany Number: 03281866 VAT: GB 160 7529 10