Australia's ASIC introduces new licensing regime for foreign banks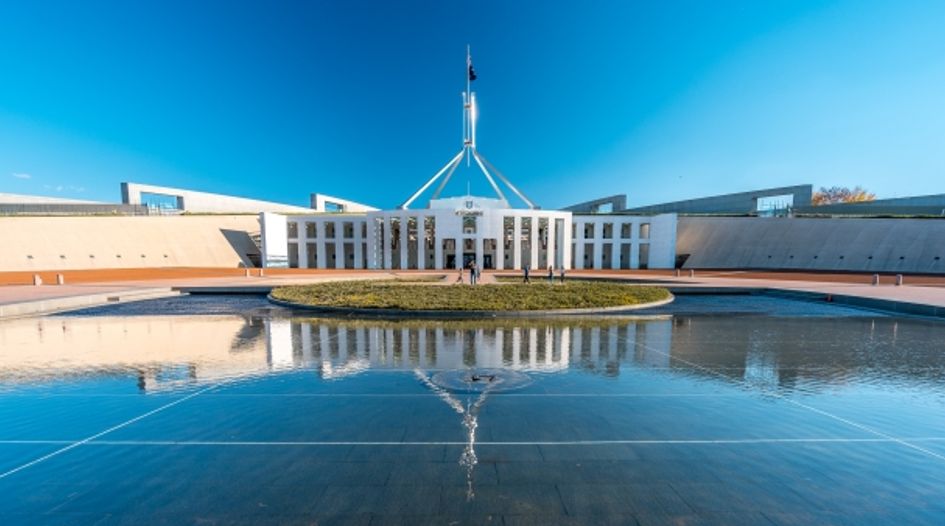 The Australian Securities and Investments Commission (ASIC) will introduce a new licensing regime for foreign financial services providers as part of a new regulatory framework, despite opposition from stakeholders.
ASIC will introduce the new framework, targeted at providers of financial servicers to Australian wholesale clients, on 1 April.
The new licensing regime for foreign providers will replace ASIC's previous practice of issuing licensing exemptions.
Under the old system, foreign providers were able to obtain exemptions in the form of "sufficient equivalence relief", for those regulated by an overseas regime sufficiently equivalent to Australia's, or "limited connection relief" which applied to providers not carrying on a business in Australia but only seeking to induce a person in Australia to use their services.
ASIC first announced its intention to withdraw the two forms of relief in June 2018, initially envisaging an end date of September 2019, extending that to 31 March 2020 when it launched its consultation on the process in July. Providers already relying on existing reliefs will have a transition period of two years until March 2022.
Replacing the sufficient equivalence exemption, foreign providers regulated by sufficiently equivalent regimes will be eligible to apply for a foreign Australian Financial Services (AFS) licence. Providers holding foreign licences will be exempt from the financial requirements needed for domestic licensees.
ASIC has specified the jurisdictions it deems as "sufficiently equivalent" as Denmark, France, Germany, Hong Kong, Luxembourg, Singapore, Sweden, the UK, US and the Canadian province of Ontario.
Foreign licensees will be obliged to notify ASIC within 15 days of "significant" investigations, enforcement or disciplinary actions – with "significant" being determined according to whether the action would raise questions over compliance with the Australian licence.
The regulator promised a "more streamlined" application process for foreign licences than the standard process.
It said that requiring foreign providers to hold a foreign licence would "more effectively address our supervisory and enforcement concerns than imposing additional conditions under the sufficient equivalence relief".
In a case study which ASIC said demonstrated the shortcomings of the sufficient equivalence regime, it referred to the fall of hedge fund Goldsky, which was able to raise money from dozens of investors that were then allegedly diverted to the sole use of its sole director and shareholder. Goldsky had relied on sufficient equivalence relief and failed to notify ASIC of enforcement actions taken against it by its home regulator.
ASIC said that, had the new regime been in place, Goldsky would have been under tougher reporting requirements and licensing obligations under Australia's Corporations Act. This would have allowed ASIC to limit investor losses by acting earlier, the regulator said.
It added that the new requirements would bring it "into step" with peer regulators including the Hong Kong Securities and Futures Commission, the UK Financial Conduct Authority, and Germany's BaFin.
ASIC has also replaced its limited connection instrument with a "funds management relief" aimed at offshore fund managers and portfolio management services, including both Australian and offshore products.
Reaction
Most respondents to the consultation opposed the changes, ASIC acknowledged, with consultees raising concerns that requiring foreign providers to obtain an Australian Financial Services licence would impose an unnecessary regulatory burden on top of those imposed by their home regulators.
The Australian Financial Markets Association (AFMA), a professional body for Australia's wholesale banking sector, said the changes risked a reduction in competition within the sector, and limited access to products and services to Australian customers. It said the complete removal of the prior regime was a "disproportionate response" to ASIC's concerns about what it called "a minority of entities and events".
ASIC dismissed concerns that the new regime might lead to foreign providers exiting the Australian market: "We consider that the potential detriment associated with this risk is outweighed by the market integrity and investor protection benefits that the new regime brings."
Fiona Smedley, partner at Herbert Smith Freehills in Sydney, tells GBRR many foreign providers had found the uncertainty provoked by the reform proposals "unsettling – particularly at a time of significant global financial services regulatory change".
She says some have already withdrawn from the market in anticipation of additional compliance costs. "Some are still weighing up their options and assessing if the level of their revenue and margin applicable to Australia is sufficient to cover the additional Australian compliance costs that they will have to assume to continue their current business activity in Australia.
Others had already decided to commit to the additional costs based on the value of the Australian market to their business, she adds.
---
Copyright © Law Business ResearchCompany Number: 03281866 VAT: GB 160 7529 10