BaFin "rocked asleep" by Wirecard hype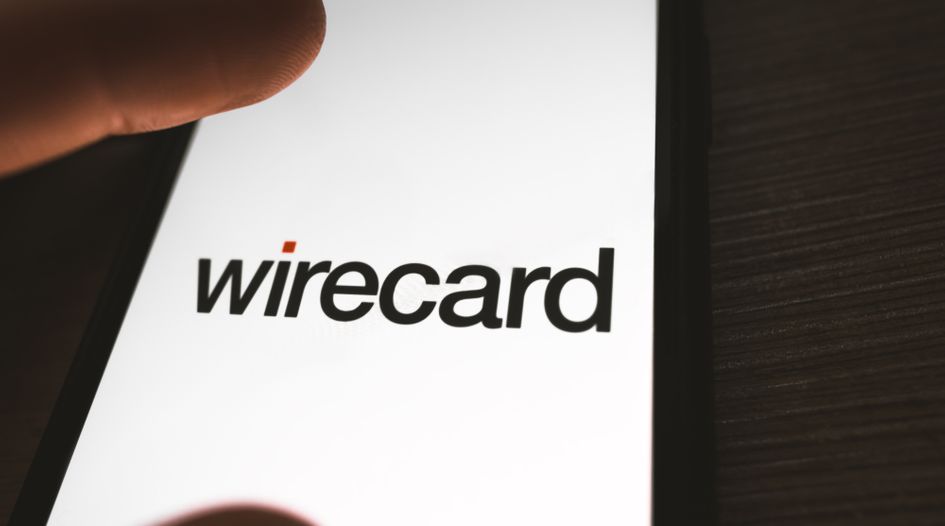 German regulator BaFin is facing questions over its supervision of fintech company Wirecard, which announced on Monday that €1.9 billion had vanished from its balance sheet.
The criticisms against BaFin, Germany's financial regulator, came after high-flying fintech Wirecard announced on 22 June that there was a "prevailing likelihood" that the bank trust account balances in the amount of €1.9 billion simply "do not exist."
BaFin head Felix Hufeld branded the Wirecard situation "a total disaster" and said it was a "scandal that something like this could happen".
Speaking at the Frankfurt Finance Summit on 22 June, Hufeld also accepted there had been failings at his own institution. "I salute those journalists and short-sellers who were digging out inconsistencies on Wirecard," he added.
Wirecard has been under close scrutiny for a number of years, since whistleblowers claimed it had carried out hundreds of sham transactions. The company's internal compliance team began an investigation in 2018, which centred on suspicious transactions in Asia.
After police raided the company's Singapore office in February 2019 over allegations of accounting fraud, BaFin unexpectedly banned the short selling of Wirecard shares for two months – an unprecedented move in German stock market history.
Singaporean prosecutors began investigating Wirecard subsidiaries a month later in a criminal probe that includes suspected forgeries, falsified documents, money laundering and round-tripping of funds to legitimise false transactions believed to have been completed between 2014 and 2018.
Investigations there are still ongoing.
Defining BaFin's role
German finance minister Olaf Scholz has dismissed calls for tighter regulation in the midst of the Wirecard case, saying the supervisory institutions "worked very hard and did their job," in an interview at the Frankfurt Finance Summit.
But BaFin has faced questions over to why it did not look into issues at Wirecard sooner.
Gunnar Beck, an EU law barrister practising from London chambers 1 Essex Court, who also represents Germany in the European Parliament, tells GBRR that the regulator was protective over what it saw as a homegrown tech champion.
"It seems that the hype around Wirecard, as the first real German technology prodigy, rocked BaFin asleep," he said.
Beck says concerns raised over the last few years about Wirecard by analysts along with the Singapore raid "should have been a clear signal to the supervisory authorities" to probe the company.
BaFin's prosecutorial powers are limited compared with its European counterparts, with the regulator having limited jurisdiction to investigate suspicious accounting.
Beck says this means that as a technology company by definition, Wirecard wasn't considered a financial institution directly supervised by BaFin, even though it was acting as a financial intermediary.
The MEP said BaFin should define its supervisory scope more precisely. "It should be made clear that payment platforms and other digital financial intermediaries should be looked into," he said.
When asked whether it would consider calls to evaluate its supervisory powers, a BaFin spokesperson told GBRR in an email on 24 June that it was "a question that the legislator has to decide".
The regulator also said that companies wishing to conduct banking, investment or e-money businesses or to provide or payment services "require prior written authorisation from BaFin, whether it is a fintech or not".  
Initial reactions
BaFin initially focused its efforts on pursuing those reporting suspicious activity at Wirecard.
The regulator filed a criminal complaint against two Financial Times journalists and several short sellers in April 2019, accusing them of taking part in market manipulation.
Canadian research organisation Citizen Lab released a report in early June claiming that individuals and groups openly critical of Wirecard had been the target of sustained hacking and phishing attempts by a hackers-for-hire group.
According to the report, emails from several journalists, short sellers, and hedge funds were made public as part of a sustained "leaks" campaign, where Wirecard's critics were "targeted almost daily for months and continued to receive messages for years."
Wirecard has denied any wrongdoing.
Wirecard's former CEO Markus Braun was arrested in Munich on 23 June, on suspicion of falsifying "company revenue to make it appear stronger and more attractive for investors and customers," according to a statement from prosecutors.
He appeared before a judge that same day, who said he would be released after posting bail of €5 million. Braun is required to report to police on a weekly basis.
On the same day, the Monetary Authority of Singapore (MAS) announced it had received a licence application from Wirecard under the country's new Payments Services Act.
It also said that Wirecard is required to keep customer funds from their activities in Singaporean banks.
MAS did not immediately respond to a request from GBRR about when the application was submitted.
Anti-money laundering authorities at the Philippines' central bank have also begun investigating the missing funds. The central bank is also cooperating with investigators from the country's justice department over suspicions Wirecard's former chief operating officer Jan Marsalek may be in the country.
Wirecard fired Marsalek on 22 June.
---
Copyright © Law Business ResearchCompany Number: 03281866 VAT: GB 160 7529 10