Chinese regulator overhauls financial crime rules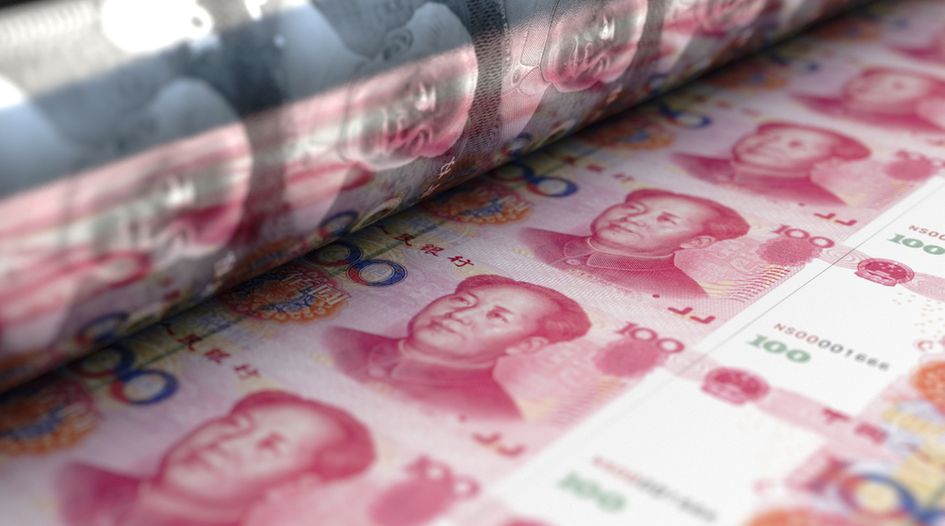 China's banking regulator has announced new guidelines for financial institutions to deal with financial crime, in a move that could see banks held accountable for lax reporting and employee misconduct.
The China Banking and Insurance Regulatory Commission (CBIRC) published the new rules on 2 June.
They are set to come into effect on 1 July.
In the new guidelines, the regulator distinguishes between "industry" and "non-industry" cases. "Industry" cases under the new definition will relate to banking institutions infringing on customer rights and interests – for example by participating in illegal fund-raising, or employees using blank cheques for illegitimate activity.
"Non-industry" cases under the CBIRC definition will be instances where external parties use banking products and services for fraud, theft, robbery and other crimes.
The CBIRC says banks must report "major" cases of criminal activity to the local government "in a timely manner", and warns that stricter accountability standards will apply.
It defines major cases as those having a total value of over 100 million yuan (US$14 million), or where the risk exposure exceeds 10% of the institution's total assets.
The regulator also warns that banks will be held accountable as institutions for all industry-based major cases, as well as for failing to promptly report, stop or process violations, and not implementing corrective measures for weak internal controls.
Banks will also be deemed culpable as an entity if they are found to have threatened or intimidated whistle-blowers or tampered with relevant information or evidence.
Branches will be required to report potential criminal activity to the bank's headquarters as well as the local anti-corruption agency within three days of detection, with the agency then passing it onto the relevant department in the CBIRC.
The rules state that banks must submit case conclusion reports to the CBIRC within eight months of confirming each case.
The CBIRC also said it may reduce the severity of punishments if it recognises that a bank has taken action to eliminate or mitigate the harmful consequences of illegal acts.
It said that for industry cases that are not deemed major, bank employees could face sanctions including warnings, dismissals, financial penalties and reduction of wages.
The regulator warned banks to be alert to a series of "risk events" that may hint at the beginning of a criminal activity – including unexplained departures of staff, clients reporting abnormal account balances, and interbank contract breaches are all indicators of this.
The CBIRC recently hardened its stance on bank reporting, last month announcing it had fined China's four major state-owned lenders for inconsistencies in their financial data reporting, thought to be the first time it has issued penalties for such matters.
---
Copyright © Law Business ResearchCompany Number: 03281866 VAT: GB 160 7529 10