EBA calls for greater detail in "non-logical" investment policy disclosures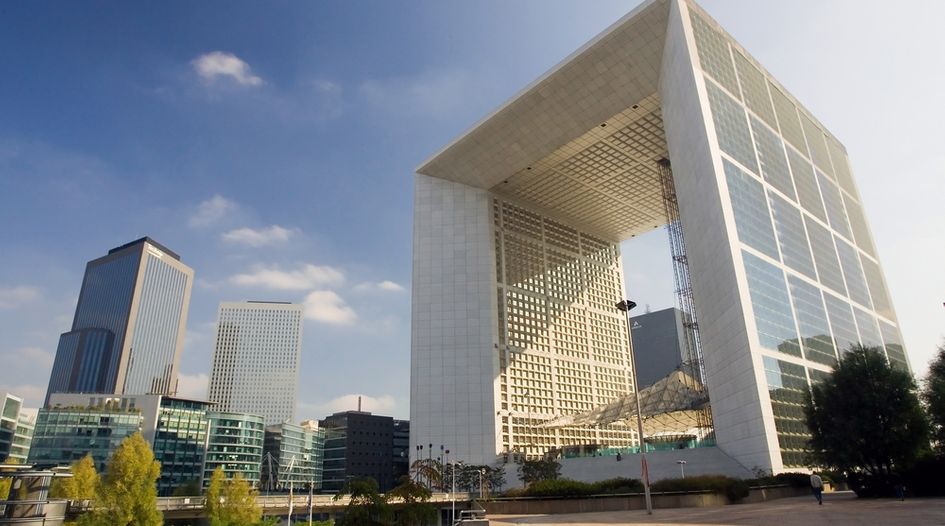 The EU's banking watchdog has announced broader disclosure requirements for large investment banks.
The European Banking Authority (EBA) announced the new proposals in a consultation paper on 31 March.
It is developing draft regulatory technical standards (RTS) under a mandate from Article 52 of the Investment Firms Regulation (IFR), which calls on the EBA to specify templates for investment firms' disclosures of their investment policies.
The disclosure requirements apply only to Class 2 investment firms with total assets above €100 million, or companies whose shares are admitted to trading on a regulated market and in which the proportion of voting rights exceeds 5% of all its issued voting rights.
The EBA says the main purpose of investment policy disclosure is transparency about investment firms' influence over the companies in which they hold shares with voting rights.
Under the IFR, investment firms must disclose a complete description of their voting behaviour and an explanation of their votes, including information on the ratio of approved proposals put forward by the company's management as approved by the investment firm.
The EBA said that to show a more comprehensive picture of investment firms' voting behaviour, they should also explain how they have voted on proposals put forward by their own shareholders.
It says this will allow stakeholders to understand "whether the ratio of approved proposals may be different depending on who puts them forward".
The IFR also requires investment firms to disclose an explanation of their use of proxy advisory firms – for-profit companies that cast votes on behalf of shareholders without their physical presence at general meetings, now a commonplace for institutional investors due to the modern diversification of shareholdings.
Under the proposals, investment firms are to include information on any links between undertakings or groups in which they hold shares and proxy firms, to avoid potential conflicts of interest.
The EBA has also said that firms should provide more descriptive information on their use of proxy advisory firms, providing a distinction between those that exclusively carry out research and give voting recommendations, and those that merely execute specific voting instructions.
It says this will allow stakeholders to better understand "any potential links with the relevant undertaking" and will ensure maximum transparency.
The EBA has also proposed a wider interpretation of what comes under the IFR's requirement for disclosure in the context of shares held "indirectly" by investment firms.
Under the new proposal, this would include not only shares held by subsidiaries, but also shareholders represented by investment firms at shareholders' meetings. It would also cover situations where the parent investment firm naturally exercises a "dominant influence or control" over another undertaking.
It says that, while this will impose additional costs for institutions by broadening the scope of disclosure, "the more complete information and transparency this achieves for the market is assessed to outweigh the additional costs".
Both the EU's Sustainable Finance Disclosure Regulation (SFDR) and Second Shareholders Rights Directive (SRD2) also have engagement policies and voting behaviour requirements within their text that apply to investment firms.
Emanuel van Praag, an attorney at Dutch firm HVG Law, says it is "non-logical" that the IFR itself contains investment policy disclosure requirements.
"It is primarily about the prudential regulation of investment firms, but you then suddenly find something about engagement policy", he tells GBRR. "Bearing in mind the SFDR and SRD2 both have engagement policy requirements, you would expect this to be written in one piece of law."
Van Praag also points out that investment policy did not appear in the European Commission's initial draft of the regulation, but was added to the final version. "Normally, ESMA would be consulting on this kind of issue. But because it found its way into the IFR, it falls within the EBA's prudential remit," he says.
"What is also surprising is that an asset manager that owns shares in an undertaking would not be subject to the IFR. It would surely be more logical to say anyone, investment firm or asset manager, that own 5% holdings, needs to disclose certain information," he adds.
The consultation will remain open until 1 July, with a public hearing in the form of a webinar taking place on 6 May.
---
Copyright © Law Business ResearchCompany Number: 03281866 VAT: GB 160 7529 10