EBA warns over NPL exposures in first covid-19 stocktake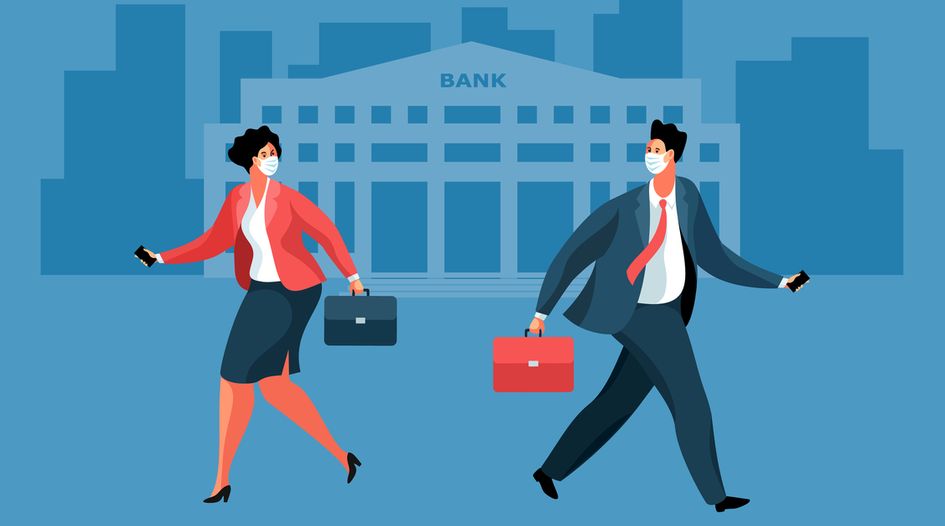 Europe's banking regulator has warned that not every bank is guaranteed to make it through the covid-19 crisis, as growing exposure to bad loans threatens their profitability.
The report was published on 25 May by the European Banking Authority (EBA), in the form of a "sensitivity analysis" based on the results of its 2018 stress test of the sector.
While European banks entered the coronavirus crisis with "healthy buffers", their exposure to small and medium-size companies and consumer credit – two areas that provide higher margins in a low interest rate environment – have suffered most from the virus outbreak and are expected to present problems to financial institutions.
Based on analysis of over 100 banks across the region, the EBA said the impact of credit-risk losses on their key capital-buffer ratio — known as CET1 — could be as much as €315 billion in total.
As a result, the volume of non-performing loans (NPLs) could reach levels "similar to those recorded in the aftermath of the sovereign debt crisis", noting that the NPL ratio in several countries and banks now stood higher than before 2008 despite continuous improvements in asset quality.
It warned that weaker banks might not survive the covid-19 crisis, including those suffering "idiosyncratic problems" at the outset and those heavily exposed to sectors affected by the crisis.
It added that there might be "an amplification of the need to consolidate and to address overcapacity in the sector".
The EBA's report also suggests securing new funding could be a problem for banks, noting that since February, spreads have widened substantially and new unsecured debt issuances came almost to a halt until mid-April.
According to its research, 20% of securities issued by banks will mature in the next six months, and an additional 10% will mature within one year.
EBA chairperson José Manuel Campa has said that banks will almost certainly be faced with struggling loan customers in coming months. "I'm expecting a wave of non-performing loans in the next two or three quarters. How many is difficult to say," said Campa in an interview with Reuters.
BNP Paribas senior economist Laurent Quignon told GBRR that the new International Financial Reporting Standard (IFRS 9) will help banks deal with this, as it requires them to set aside provisions much earlier than previous standards.
"A significant part of the increase in the cost of risk has already been accounted for as of the first quarter," he said. "While this does not mean that there will be no continuation of this increase between now and the end of 2020, it will be at a slower pace than would have been the case without IFRS 9," added Quignon.
Campa also suggested that Europe should consider a "common approach" to help banks that will face difficulties, and suggested the €750 billion recovery fund announced by the European Commission on 27 May could play a part.
"That could come in the form of a TARP-style precautionary recapitalisation," he said, referring to the 2008 Troubled Asset Relief Program (TARP) through which the US government injected billions of dollars into the country's banks after that year's financial crisis.
As a matter of policy, the EU could consider using the fund for banks to "avoid a scenario that jeopardises the credibility of the system" – as long as there is a level playing field, according to Fernando Mínguez of Cuatrecasas in Madrid.
He suggests the EU could coordinate and use some funds for helping banks under stress, so long as they would be applied homogenously across all member states.
"It is not unlikely that some banks will be bailed out, but if one bank is going to suffer the embarrassment, let them all do so at the same time and in the same way," Mínguez added.
Martine Samuelian, a partner at Jeantet in Paris, says that France's state guaranteed loans programme – which involves the government guaranteeing 90% of all new loans issues by banks – could provide valuable updates on banks' condition as the crisis rumbles on.
"The programme will be taken into account to determine whether the French banking sector needs to be fed," said Samuelian.
German chancellor Angela Merkel and France's president Emmanuel Macron agreed to support the €500 billion aid package on 18 May, in a move that offers grants to European Union regions and sectors most affected by the coronavirus pandemic.
"When Germany and France take the initiative, then this encourages the opinion-making process in the EU. We will have to act European in order to get well out of this crisis," said Merkel.
While it would likely stir up intense discussion among EU members, Mínguez says that if other sectors receive help, banks could ask why they are any different. "This is not a normal crisis. Using taxpayer money for legitimate means could be seen as more logical in this scenario," he says.
---
Copyright © Law Business ResearchCompany Number: 03281866 VAT: GB 160 7529 10