EU and UK target greenwashing with sustainability proposals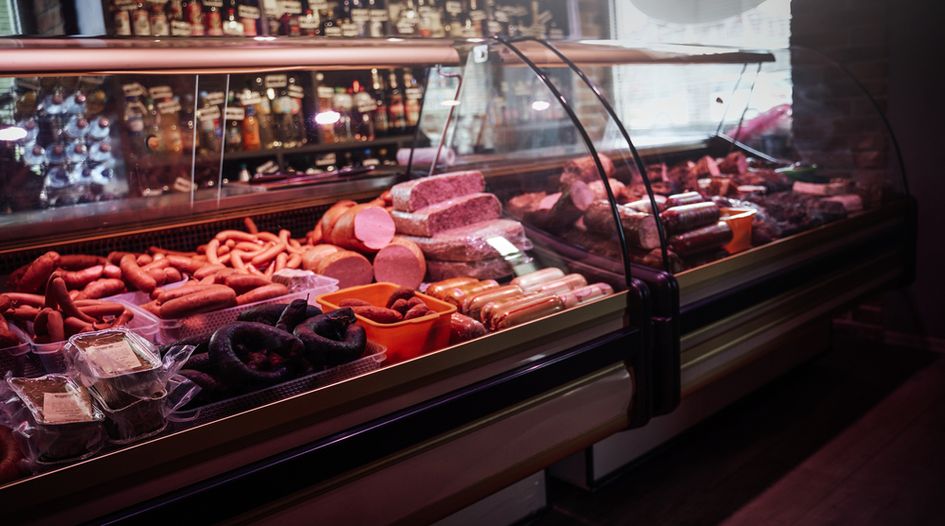 UK lawmakers have urged the country's financial regulator to ramp up efforts to tackle greenwashing, as the European Commission announces proposals to require large international banks to comply with higher sustainability reporting requirements.
The Commission published on 21 April its proposal for a Corporate Sustainability Reporting Directive (CSRD) alongside a taxonomy for environmentally sustainable economic activities.
The CSRD will amend the existing reporting requirements contained in the non-financial reporting directive (NFRD), doing away with an rule applying them only to large, listed banks with more than 500 employees.
The Commission said the NFRD guidelines, passed in 2014 and then updated in 2019 to include further climate related information, "have not sufficiently improved the quality of information companies disclose pursuant to the NFRD".
With the employee cap removed, the proposed change would bring large international banks with smaller European offices under the CSRD's ambit. 
The CSRD would also require large banks to use the same set of standards to report on environmental, social and governance matters on an annual basis – a change from the NFRD, which let companies select the reporting framework they use.
Banks would be required to report actual or potential adverse impacts connected with their value chain, including their own operations, products and services, business relationships and supply chain.
They would also have to provide information on the resilience of their business model and strategy to risks related to sustainability matters.
The Commission's proposal would for the first time introduce a general EU-wide audit requirement for reported sustainability information, which it says will help to ensure that reported information is accurate and reliable.
It said the new requirement "should go a long way towards addressing the concerns of investors and other stakeholders about the reliability of the sustainability information that companies report today".  
The Commission proposes implementing a 'limited' assurance requirement – where the auditor's objective is a reduction in assurance engagement risk to a level that is acceptable – which it said would be less costly for companies and better correspond to the "current capacity and technical ability of the market for audit (assurance) services".
It said it cannot yet propose stronger audits – reasonable assurance – of sustainability reporting as there are no sustainability assurance requirements. "The proposal therefore gives the Commission the possibility of adopting such standards," it said.
The European Financial Reporting Advisory Group (EFRAG), a thought leadership association, will be responsible for developing the draft standards.
Nuclear and gas activities, which do not feature in the taxonomy, will appear in separate proposals later in 2021, according to Commission vice-president Valdis Dombrovskis.
"On nuclear energy, the Commission will follow up on the ongoing dedicated scientific assessment. On gas, we will consider including certain activities within the legal limits set by the taxonomy regulation, and based on scientific expertise," he said.
French economy minister Bruno Le Maire had said a week before the proposals that France would "fight to make nuclear recognised as a green technology" under the EU's sustainable finance rules.
EU financial services commissioner Mairead McGuinness said the financial system plays a "crucial role" in the delivery of the EU Green Deal. "We need all companies to play their part, both those already advanced in greening their activities and those who need to do more to achieve sustainability," she said.
"Today's new rules are a game changer in finance. We are stepping up our sustainable finance ambition to help make Europe the first climate-neutral continent by 2050. Now is the time to put words into action and invest in a sustainable way," she added.
The Commission also adopted the EU taxonomy for sustainable investing, which it said is intended to prevent greenwashing by defining criteria for climate-friendly investments.
It said the taxonomy tool, which will be updated over time, covers the economic activities of about 40% of listed companies that are domiciled in the EU, in sectors that account for 80% of emissions.
The European Parliament and Council now have four months to accept the taxonomy, which will apply from 1 January 2022 if given the green light.
But the World Wide Fund for Nature's EU economist Sébastien Godinot said in a statement the taxonomy on forestry and bioenergy fails to adequately address Europe's environmental challenges.
"It is at odds with environmental science, discredits the taxonomy and creates a disastrous precedent. The EU Council and Parliament must stand up for science and force the Commission to start again from scratch on these areas," he said.  
UK MPs call on regulator to tackle greenwashing
UK lawmakers have called on the Financial Conduct Authority (FCA) to consider climate labelling for financial products and ramp up its efforts to tackle greenwashing, in a set of proposals that have been called "more achievable" than the EU's.
The Treasury Select Committee published its "Net zero and the future of green finance" report on 22 April.
In it, Members of Parliament urge the FCA to consult on making "green" labels mandatory for financial products and to lay out a plan to tackle "remaining regulatory barriers" that discourage innovate green financial products from coming to market.
"Financial products should be clearly labelled to allow consumers to assess their relative climate impacts and to make choices accordingly," it said.
The group said the Treasury must ensure the FCA has the appropriate remit, powers, and priorities to prevent the greenwashing of financial products available to consumers.
Committee chair Mel Stride, a Conservative MP, said the UK government, private finance, consumers, and regulators "all have vital roles to play" in helping the UK to achieve net-zero carbon emissions by 2050, adding that with COP26, the UN's latest climate change conference, set to be held in Glasgow later this year, "we must show that we can also be a green finance powerhouse to help achieve net-zero".
The report also said the Treasury and regulators should work "at speed" to ensure that there is a clear timetable and legislative pathway to deliver a UK taxonomy ahead of COP26 in November 2021.
"The UK can utilise the EU's taxonomy but can exceed it when it will assist the UK's goals," it said. "The UK should seize the opportunity presented by COP26 to use its own work on a taxonomy to push for greater international convergence."
Lorraine Johnston, counsel at Ashurst, said the UK proposals "at least look more contained, focused and – arguably – achievable than their European counterparts, with the recommendation limited to reviewing climate or carbon labels for consumer financial products".
But Johnston says the industry should not underestimate the work that will be required in order to achieve a universally understood and effective climate labelling system. "This looks like a clear message, that firms can expect that the UK will follow the framework of the EU taxonomy regulation, although there may be 'goldplating' at policy level," she says.
"This comes as good news, particularly for firms who may be subject to both regimes, who can plan for a single transformation programme rather than specific processes for different taxonomy systems."
"This is the equivalent of firms being able to use the same sausage machine to produce different taxonomy sausages, which can only be seen as a good thing."
---
Copyright © Law Business ResearchCompany Number: 03281866 VAT: GB 160 7529 10