French regulator's liquidity contracts proposals threaten market confidence, ESMA says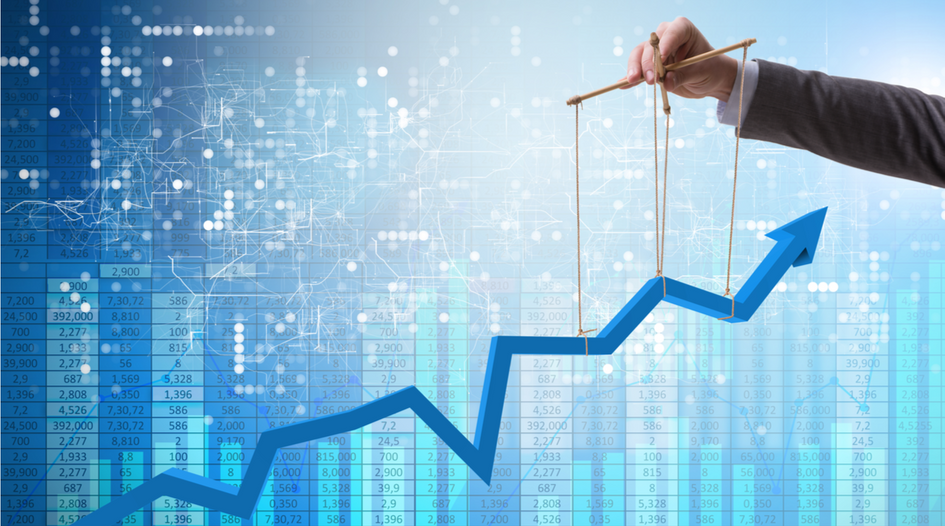 The EU's securities regulator has criticised proposed Market Abuse Regulation exemptions issued by France's Financial Markets Authority, citing concerns that limits on volume and resources would undermine market confidence.
The European Securities and Markets Authority (ESMA) published its opinion on 31 May of a proposed accepted market practice (AMP) issued by France's Financial Markets Authority (AMF) in respect of liquidity contracts.
The opinion is non-binding, but the AMF will be obliged to publish its reasons why the proposed practice does not threaten market confidence should it go ahead despite the ESMA thumbs-down.
The EU's Market Abuse Regulation (MAR) makes an exception for what would usually be considered a prohibited activity so long as it is done in accordance with an accepted market practice issued by a competent authority.
But ESMA said the latest proposed French AMP, issued in March, was too open-ended. The EU regulator complained it placed no limits on positions, and its volume and resources limits were higher than those recommended in the 2017 ESMA Opinion on Points for Convergence.
It is not the first time the French regulator and ESMA have clashed over a proposed MAR exception: ESMA ruled in 2018 that another proposed accepted market practice on liquidity contracts was incompatible with the regulation.
At the time, ESMA criticised the AMF for allowing a two year "transitional period" in which issuers and financial intermediaries would not be required to meet regular resource, price and volume limits.
The AMF proceeded with that proposal regardless, provoking ESMA in its annual report to state that the regulator had only partially taken into account their criticisms and without enough justification.
With its new AMP, the French regulator argued it had taken an analysis of the 2018 AMP's effect on liquidity contracts into consideration.
ESMA's report on the new AMP said that it would de facto allow trading during auction phases, which could impact auction prices and affect supply and demand.
Although the French proposal only required that performance of liquidity contracts be carried out "with exceptional care", to ensure that orders do not "significantly impact" the auction price, ESMA noted in its report that there should be "no" impact rather than "no significant" impact.
"Such potential impacts of the performance of a liquidity contract, which is ultimately financed by the issuer, may interfere with the price determination process, in turn potentially undermining market confidence", the report said.
The regulation also sets overly high volume limits, said the report, by allowing daily limits for liquid and illiquid shares to exceed ESMA recommendations by 5%. ESMA said that could indirectly affect share prices.
ESMA also took issue with the regulation's hard thresholds for volume, saying that the threshold mechanism presented by the French regulator was set too high, and would result in uneven limits in the different classes of liquidity.
The French regulator argued that increasing the limit would lower the number of breaches made and allow investors to act with greater speed, adding that its "proper oversight and … enhanced supervisory tools" elsewhere justified more relaxed tools in their regulation.
ESMA said that argument did not justify "such significant departure" from their recommendations, and that liquidity contracts under the proposed regulation would "unduly" interfere with market forces.
ESMA also raised concerns that the resources allocated to the execution of liquidity contracts under the proposed AMP risked the integrity of related markets.
ESMA warned that the regulation's overly generous resource allocation – which it said the French regulator had failed to explain – could impact the interplay of supply and demand by allowing some issuers to acquire a dominant position in the market, which it said would shatter market confidence.
If the AMF continues with the proposed practice as it is, ESMA warned that it would need to make public justifications for why such a practice would not threaten market confidence, and within 24 hours of the decision.
The AMF told GBRR that it would be studying ESMA's comments in an upcoming board meeting. In its notice to ESMA in March, it said that liquidity contracts were an "important feature" of the French financial ecosystem, with 400 French issuers holding one at that time.
Modifying or "strengthening" the regulation of practices around liquidity contracts, it said, would have to be done carefully to avoid upsetting shares issued by small and mid-sized  issuers.
The new AMP will become applicable from 1 July, after the minimum required three months following notification, replacing the AMP on liquidity contracts that has been in force since January 2019.
Documents
ESMA 2017 Opinion on Points for Convergence

ESMA Opinion
---
Copyright © Law Business ResearchCompany Number: 03281866 VAT: GB 160 7529 10