Greensill meltdown calls for stricter non-bank rules, FCA chief says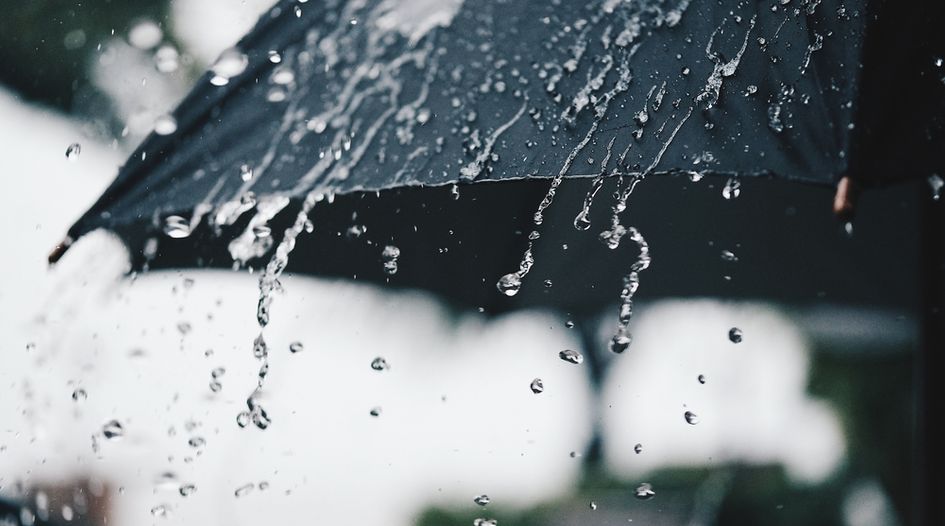 The head of the UK's Financial Conduct Authority has stressed the need for a regulatory regime that shines a light on non-bank interaction with regulated activities, as he announces formal investigations into collapsed supply chain financing group Greensill.
FCA chief executive Nikhil Rathi made his comments during an oral evidence session held on 12 May at an inquiry before UK House of Commons' Treasury Select Committee,  which is investigating political lobbying on behalf of Greensill Capital UK (GCUK).
Greensill's business was providing supply chain loans to companies designed to speed up the payment process between companies and their suppliers. It then packaged the loans into securities and sold them on to investors, which it used as off-balance-sheet financing.
While several large banks had connections to Greensill, its key relationship was with Credit Suisse, which provided it financing through US$10 billion of investment funds. But the bank announced it was cutting its funding on 1 March, after Greensill lost credit insurance coverage. Greensill subsequently filed for insolvency in the UK a week later.
GCUK's securities unit, Greensill Capital Securities, was able to sell products, advise and arrange deals in investments in the UK through its status as an "appointed representative" of financial services firm Mirabella, which was directly authorised by the FCA.
The appointed representatives regime began in 1980s, and was designed for smaller companies to carry out a limited number of regulated activities without the burden of obtaining a licence, utilising the expertise of companies under the regulatory umbrella.
But Rathi told the Treasury Committee the scheme had evolved over time, moving into "much more complex areas" that essentially span everything other than deposit taking and managing investments. "It's quite liberal in terms of the range of activities an appointed representative can undertake," he told the Committee.
"That feels to me like we need to be looking much more closely at the systems of control that the principle has in place and potentially also placing some restrictions on the scale of business that can be undertaken through this mechanism."
As GCUK was registered as an Annex I entity, the FCA was only responsible for supervising how it complied with anti-money laundering safeguards, and Rathi said its "wider activities" were not regulated by the FCA.
Most commercial lending falls outside the FCA's remit, and the origination of a supply-chain finance instrument is not a regulated activity.
Rathi said that for non-bank finance, the UK "needs to have a mindset and a regulatory and legislative regime that at least allows us to get information," adding that currently there is "sometimes a paucity of information and notification requirements".
While he said he "wouldn't jump" to regulating all supply chain finance in light of the Greensill debacle, Rathi did say there needs to be more scrutiny when there is "a nexus between these activities and capital markets, and other systemic regulated activities".
He also pointed out that regulating all commercial lending in the UK would be bringing a "very large swathe" of the economy into its remit, "and that would need to be thought about very carefully".
But he said that Greensill's collapse demonstrates that, when non-regulated activities interact or intersect with regulated activity, "be it a bank or with capital markets," there is scope for the FCA further to strengthen the information it gathers about the nature of the activities being undertaken.
During the session, Conservative MP Felicity Buchan said that while Greensill also had operations in Germany and Australia, "it seems to me as though national regulators were in some instances involved, but no one was looking at Greensill holistically, as an entire entity".
Rathi said it would be a "panacea" to have a single regulator looking at matters holistically, but agreed there should "absolutely" be more international co-operation on similar issues.
In a letter published on 11 May, Rathi also confirmed to the committee's chair Mel Stride that the FCA was formally investigating Greensill. Regulators in Germany, Australia and Switzerland have all confirmed they have begun investigating or considering matters in relation to Greensill entities, and Rathi said the FCA is cooperating with them.
Germany's financial regulator BaFin froze Greensill's banking operations in the country in March and filed a criminal complaint. It submitted a filing to start insolvency proceedings for Greensill Bank shortly after.
The day before Rathi's appearance at the Committee, Greensill founder Lex Greensill answered the same inquiry's questions, saying he bore "complete responsibility" for the company's collapse but denied that a "lack of regulation" attracted Greensill to the business model he adopted.
"The business that we undertook is no better or worse for want of regulation, and you will appreciate that much of our activities took place where we worked with counterparties that were highly regulated and therefore we were required to operate to their standards," he said.
"Therefore, I do not see that there was any particular advantage granted to our firm by virtue of our regulatory position."
Greensill himself also said the appointed representative regime should be modified. "I think if you were looking to make changes, and you were asking me that question, I would say that there may well be a volume threshold limit where the appointed representative scheme should not be used".
---
Copyright © Law Business ResearchCompany Number: 03281866 VAT: GB 160 7529 10