No dividend deferrals here, US and Singaporean regulators say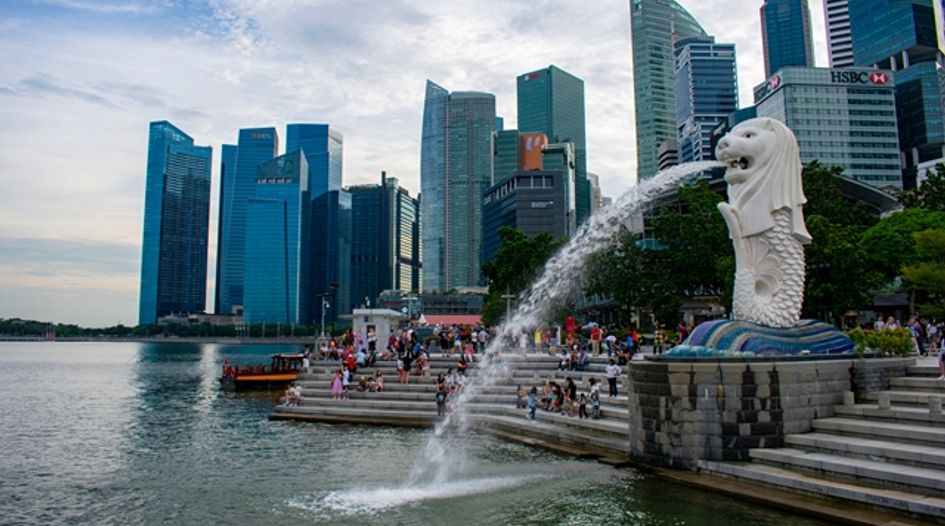 US and Singapore regulators have indicated they will not be following their counterparts elsewhere in the world by asking banks to forgo dividend payments – as the latter issued a series of relief measures in the wake of the covid-19 crisis.
US Federal Reserve chair Jerome Powell told think tank the Brookings Institution on 9 April that he saw no reason "at this time" for banks to suspend their dividends. He noted banks had already halted share buybacks, which he called a "good thing".
The Monetary Authority of Singapore (MAS) likewise told banks on 7 April it "does not see a need" to defer their dividend distributions.
But the regulator warned banks not to finance share buybacks with capital released in its relief package, which allowed full recognition of regulatory loss allowance reserves as Tier 2 capital and halved the amount of stable funding banks needed to maintain for loans. It added that banks' lending activities "should take priority" over discretionary distributions.
The two jurisdictions' decisions contrast with the approach of the European Central Bank (ECB) and the UK's Prudential Regulation Authority (PRA), which both last week extracted promises from local banks not to pay dividends until October.
On 9 April Swiss regulator FINMA announced that local banks UBS and Credit Suisse had agreed to its request that they postpone half of their planned 2019 distributions until October, "despite their position of capital strength".
UBS said it was eliminating cash bonuses for its group executive board so they could be allocated to a second dividend payment it plans to make to its shareholders in October.
Elsewhere in the world, the Australian Prudential Regulation Authority (APRA) has also told local banks to suspend payments, while the Reserve Bank of New Zealand banned dividend payments on 2 April. South Africa's Prudential Authority has issued non-binding guidance against dividend payments, as has Mexico's National Banking and Securities Commission.
The PRA's action has already triggered a furious shareholder response from HSBC's shareholders in Hong Kong, where a 5,500-strong group organised by local asset management firm Surich has threatened litigation against the bank. 
Relief package
MAS's announcement came as it unveiled a package of relief measures amid the covid-19 crisis.
The measures include adjustments to banks' capital and liquidity requirements. It said banks should now make use of their healthy capital buffers to facilitate lending, and said they would allow full recognition of regulatory loss allowance reserves as Tier 2 capital.
MAS has also indefinitely suspended its regular onsite inspections and supervisory visits to local banks, and is allowing latitude on submission timelines for regulatory reports.
In line with many other regulators around the world, MAS has postponed its implementation of the final set of Basel III reforms – commonly referred to as Basel IV – to 1 January 2023. The Basel Committee delayed the internationally agreed start date for the revised standards last month.
MAS is also deferring the implementation of margin requirements for non-centrally cleared derivatives, in line with a 3 April joint announcement from the Basel Committee and the International Organisation of Securities Commissions (IOSCO). Banks exposed to more than S$80 billion (US$57 billion) will now have until 1 September 2021 for implementation, and banks exposed to less will have a year longer.
The regulator has also postponed a range of planned policies, including in the areas of market abuse, individual accountability and conduct, complaints handling, and the implementation of licensing and conduct requirements imposed by Singapore's 2017 Securities and Futures (Amendment) Act.
It is also postponing the launch of a planned electronic system for approval of key appointment executives, which was scheduled for this quarter, and it is extending the assessment period for the award of digital bank licences until the summer.
---
Copyright © Law Business ResearchCompany Number: 03281866 VAT: GB 160 7529 10