Pedersoli advising Intesa on its hostile €4.2 billon UBI takeover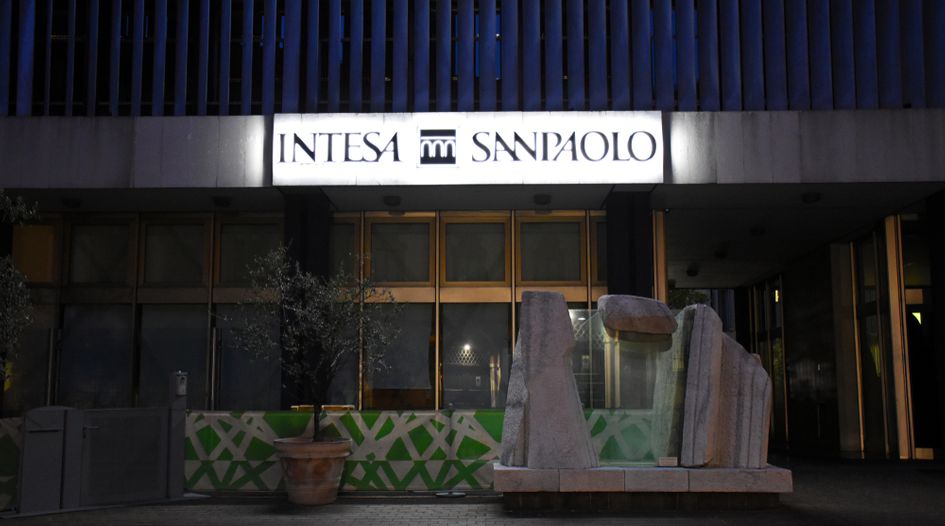 Intesa Sanpaolo, Italy's second-largest bank by assets, has secured the two-thirds majority in shares it needed to push through its €4.2 billion takeover of UBI Banca, in what is Europe's largest banking merger for a decade.
The CAR shareholder pact, a group that owns 18% of UBI, confirmed that half its shareholders would tender their shares on 29 July.
The take-up of Intesa's tender offer reached 72% after the group's confirmation, meaning the bank overtook its targeted acceptance of 66.7% – the majority it needed to delist UBI and absorb it into the group – a day before the tender was set to end.
The tender offer period was set to come to a close on 28 July, but with a day to go the Italian Financial Services Authority (Consob) announced it would extend the window to 30 July.
Consob chair Paolo Savona said the extension's purpose was "to allow UBI Banca shareholders to have complete and correct information for an adequate period of time".
CAR shareholders accepted Intesa's sweetened offer of €0.57 in cash per share in addition to 1.7 of its own shares for each UBI share.
The pact, which is made up of banking foundations, businesses and wealthy families, previously called the takeover attempt "hostile, unsolicited and not consistent with UBI Banca's underlying values" earlier this year.
Carlo Messina, chief executive officer of Intesa, initially told Bloomberg in February there was "zero chance" Intesa would improve its offer.
Consob approved of Intesa's takeover on 26 June, while the Italian antitrust watchdog gave the merger the go-ahead on 16 July after a month of investigating.
Pedersoli Studio Legale in Milan is advising Intesa Sanpaolo, while Linklaters' Milan office is advising UBI Banca. BonelliErede is also thought to be acting as counsel to UBI, but GBRR could not confirm this prior to publication.
Intesa first launched the €4.9bn takeover bid to acquire UBI Banca in February, saying it wanted to create profit growth through cost-cutting. The European and Italian central banks both approved the merger in June.
The merger comes weeks after the European Central Bank announced a less stringent approach to eurozone bank mergers, aiming to facilitate consolidations. It said it would take an average of the capital requirements of both entities as a base point and then adjust it, rather than automatically imposing higher requirements on the merged entity.
Silchester International Investors, UBI's single largest investor with an 8.6% stake, was reported in Reuters as having sold its share.
However, Silchester declined to comment on the merger and told GBRR that any reports in the press are "speculative."
The merger is set to create the eurozone's seventh-largest bank by assets, with combined revenues of €21 billion and €1.1 trillion in customer financial assets.
Intesa chief executive Messina said the move also forms part of its long-term plan to play a part in Europe-wide dealmaking.
Italy will likely witness another bank merger in the next year, as the Italian treasury reportedly drafted a decree to sell its controlling stake in Banca Monte dei Paschi di Siena, the country's fourth-largest commercial bank.
Counsel to Intesa Sanpaolo
Pedersoli Studio Legale
Partners Carlo Pedersoli, Alessandro Zappasodi, Csaba Davide Jákó, Diego Riva, Marcello Magro, Giulio Sandrelli, Marta Sassella, Davide Cacchioli and Alessandro Bardanzellu
Counsel to UBI Banca
Linklaters
Partners Roberto Casati, Lucio D'Amario, Dario Longo, Ugo Orsini and Alessandro Villani
---
Copyright © Law Business ResearchCompany Number: 03281866 VAT: GB 160 7529 10