Regulators tell Bank of China to probe US$1.3bn oil slump loss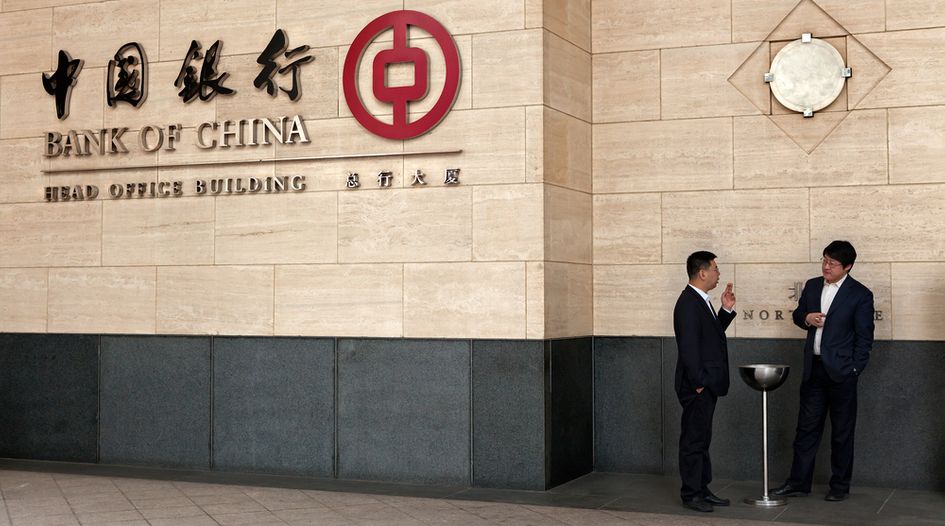 The Bank of China could be faced with a class action lawsuit after it lost over 7 billion yuan (US$1.3 billion) through its oil futures investment product, after the price of crude oil went negative for the first time in history.
China's banking regulator, the Banking and Insurance Regulatory Commission (CBIRC), said on 30 April it expected Bank of China (BOC) to carry out an investigation while "safeguarding the legitimate rights and interests of investors".
Following the CBIRC announcement BOC said it would be writing to the Chicago Mercantile Exchange for an investigation of the "unusual price fluctuations" which saw West Texas Intermediate (crude) fall to -US$37.63 on 20 April.
The price collapse, on the WTI contract's last trading day, left 60,000 investors in BOC investment product yuanyou bao not only losing the entirety of their investments but also with large debts owed to the bank.
The BoC product, which is linked to foreign crude oil futures contracts including the WTI, allows its investors to actively roll over their positions into coming months. However, if investors do not make the move themselves, the bank automatically settles them on the final trading day of an expiring contract.
The Bank of China (BoC) said last week it was "deeply disturbed" by the losses of investors, but added that it had sent text messages and made phone calls reminding investors of the risks regarding the recent fluctuation in oil prices.
The yuanyou bao, or 'crude oil treasure' product was popular with Chinese retail investors as it offered access to WTI oil futures without the hindrance of opening an offshore account. The product required 100% margin and did not allow any leverage.
But other banks with similar products, such as Industrial and Commercial Bank of China (ICBC), are reported to have rolled over their contracts on around 14 April.
ICBC announced on 27 April that, due to the extreme market volatility, it had barred new investors from retail products linked to commodity futures.
Bloomberg news has reported that the bank may be instructed by regulators absorb a portion of the billion-dollar loss.
Chinese media have reported that individual investors are considering a class action lawsuit against the bank, which they claim provided an insufficient risk disclosure and did not act in the interests of its clients.
Bank of China has retained legal counsel for its investigation request with the Chicago Mercantile Exchange, although the identity of that counsel is not yet clear. Dorsey & Whitney, which has acted for Bank of China in a number of US regulatory matters, declined to comment for this article.
Amid worldwide lockdowns and travel restrictions to curb the spread of coronavirus, global oil demand has shrunk by as much a third, sending oil prices down more than 70 per cent since January and filling up storage facilities and supertankers with unwanted oil around the globe.
ExxonMobil reported a US$610 million loss in the first quarter of the year on 1 May, down from a US2.4 billion profit in the same period last year. Royal Dutch Shell also announced this week that they would cut dividends for the first time since the Second World War.
The International Energy Agency (IEA) has warned the outbreak of covid-19 would wipe out demand for fossil fuels by prompting a collapse in energy demand seven times greater than the slump caused by the global financial crisis.
Fatih Birol, the IEA's executive director, told The Guardian that amid a plunge in demand for all major fuels such as coal, oil and gas, renewables are the only sources of energy holding up.
---
Copyright © Law Business ResearchCompany Number: 03281866 VAT: GB 160 7529 10