Turkey imposes minimum lending requirement amid Erdoğan criticism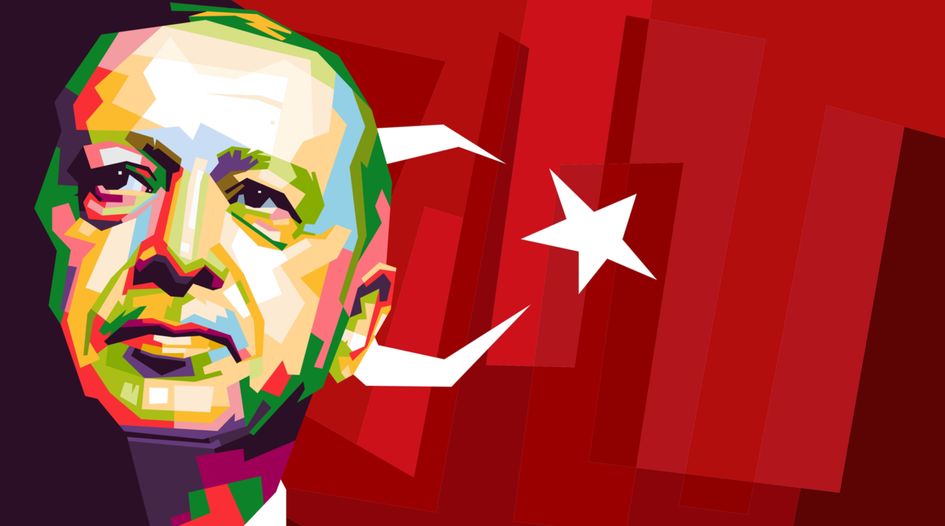 Turkey's banking sector is appealing for a delay to a new minimum lending requirement, after the country's president criticised private banks for not stepping up lending during the coronavirus pandemic.
Turkey's banking watchdog the Banking Regulation and Supervision Agency (BDDK) set a minimum level for banks' loan ratios in a set of measures announced on 18 April.
The new regulation requires the sum of a bank's loans, 75% of its securities portfolio and 50% of its central bank swap balances to exceed the sum of its Turkish lira deposits and 125% of foreign currency deposits.
BDDK chairman Mehmet Ali Akben said the move would help participants in the real economy to access credit.
Banks did not previously disclose their swap volumes but will now report them to the BDDK on a weekly basis.
Turkey's president Recep Tayyip Erdoğan has been vocal in his criticism of private banks' response to the crisis, saying the banks were not "passing the test".
Erdoğan's son-in-law and finance minister, Beyrat Albayrak, added to government criticism of the banks. "While our state banks are standing by our citizens with all the resources they have, we are utterly saddened by the attitude of the privately held banks," he said in a 15 April video posted to Twitter.
Bloomberg News reported on 27 April that the Turkish Banks Association last week appealed to the BDDK to amend some of the measures and add non-performing loans to the calculations. They are also seeking a delay to the regulation's introduction.
For the majority of the last decade, Turkey has seen a sustained increase in lending. However, the country's financial crisis in 2018 not only saw the Turkish lira plunge in value, but also sharp increases in borrowing costs and mounting loan defaults.
Devrim Ergun, a partner at Çakmak Avukatlık Ortaklığı in Istanbul, says that since the 2018 crisis private banks have preferred to extend credit only to high-quality borrowers.
"The new measures will unquestionably force an increase in riskier lending behaviour from them, which is an odd situation as they were very recently trying to decrease risks from weaker borrowers," he tells GBRR.
"They will still try and push extended credit lines to their better customers, but there is only so much volume and appetite for this," Ergun says.
Banks face a fine of 5% of the relevant shortfall plus a minimum of 500,000 liras (US$72,000) if they do not comply with the new deposit measures.
Speaking on condition of anonymity, a partner at a Turkish firm says that some banks are considering not complying with the regulation. "The informal information I received was that they ultimately saw the risk of non-performing loans as less of a burden than the potentially astronomical fine," they say.
Eda Beltan, a partner at Istanbul firm Pekin & Pekin, says that banks may prioritise alternative activities to avoid lending. "We expect banks to use swap transactions with the Bank of Turkey as well as foreign banks, as a way of meeting the minimum ratio," she says.
The Turkish lira has plummeted 15% over the course of 2020, and in April hit its weakest level since the peak of the crisis in August 2018.
---
Copyright © Law Business ResearchCompany Number: 03281866 VAT: GB 160 7529 10