BaFin suspends Greensill operations in Germany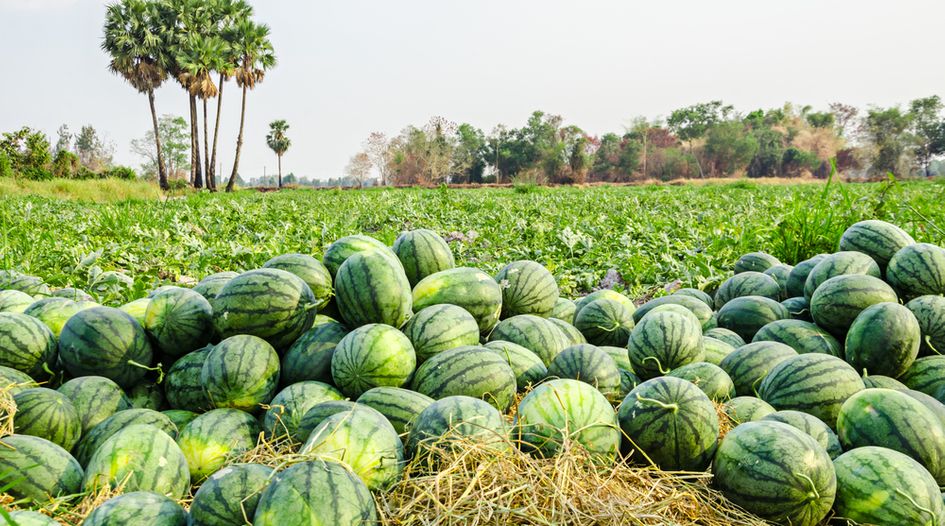 Germany's financial regulator BaFin has frozen supply chain finance bank Greensill's operations in the country and filed a criminal complaint, days after an Australian court rejected the parent company's injunction demand to renew insurance coverage for its multi-billion dollar lending operation.
Germany's Federal Financial Supervisory Authority (BaFin) announced the move on 3 March, saying it had issued a moratorium on the Bremen-based Greensill Bank AG for all disposals and payments "as there is an imminent risk that the bank will become over-indebted".
The regulator also ordered that the bank stay closed for business with customers, and barred it from accepting any payments that are not intended for repaying debt.
Greensill Bank AG is the German subsidiary of global working capital finance provider Greensill. The company is headquartered in the United Kingdom town of Warrington but its holding company is incorporated in Bundaberg, Australia, and it has offices on six continents.
BaFin said it had been unable to find evidence of the existence of certain receivables in Greensill's balance sheet that  had purchased from the GFG Alliance Group – an international conglomerate associated with British tycoon Sanjeev Gupta – after conducting a special forensic audit on the Bremen bank.
"For this reason, BaFin has already taken extensive measures to secure the bank's liquidity and to limit risks for Greensill Bank AG," it said. The regulator has also appointed a special representative to oversee the bank's day-to-day operations.
The move comes two weeks after BaFin urged Greensill to reduce its exposures to Gupta's businesses, to which it has provided billions of dollars of working capital finance, according to the Financial Times.
BaFin also confirmed to GBRR on 4 March that it had filed a criminal complaint regarding Greensill Bank at the Bremen public prosecutor's office.
Manipulating financial statements carries a maximum three-year prison sentence under German law.
According to a report in Reuters, the Auditing Association of German Banks registered complaints about Greensill Bank with Germany's financial watchdog BaFin in early 2020.
BaFin – which last year sustained significant domestic and international criticism over its supervision of payments company Wirecard, which led to the resignation of the regulator's president in January – has already faced criticism from members of the German parliament from across the political spectrum for its handling of the Greensill incident.
Green member Danyal Bayaz said that not even a year after the Wirecard scandal, BaFin has "once again reacted too late to tips".
Florian Toncar, a member of the centre-right liberal Free Democratic Party, said that if information emerges showing BaFin ignored warnings in the Greensill case, "then that would be further evidence of the cultural problem that the regulator has".
Greensill was founded in 2011 by Australian banker Lex Greensill, who grew up on a watermelon and sugar cane farm in Bundaberg, where its holding company is now incorporated. The bank specialises in supply chain financing, which is designed to speed up the payment process between companies and their suppliers.
Under a typical agreement, a supplier will issue an invoice to a company, which in turn confirms to Greensill that the invoice has been approved for payment. Greensill then immediately pays the supplier, deducting a small fee, and the company then pays Greensill on the due date.
However, supply chain finance does not have the same disclosure requirements applied to more common forms of debt.
The unravelling                                                                                  
Credit Suisse announced on 1 March it had cut its funding to the bank. It said it suspended its Supply Chain Finance investment grade funds, which provide as much as US$10 billion in funding to Greensill by investing in its securities, reasoning that "a certain part of the Subfunds' assets is currently subject to considerable uncertainties with respect to their accurate valuation".
The bank's decision to pull the funding came on the same day Greensill failed to obtain a last-minute ruling from the Supreme Court of New South Wales that would compel its insurers – Insurance Australia Limited (IAL) and Tokio Marine Management – to renew coverage of US$4.6 billion worth of Greensill's packaged securities that was due to expire on 1 March.
Greensill argued that a letter it received from Tokio on 1 September 2020 confirming its intention to end the policy on 1 March – after several others the insurer sent in July mentioning potential non-continuance of the policy – did not meet the 180 days' notice requirement for non-renewal. It also told the court of "catastrophic" consequences could arise if the insurance policies were not renewed.
"That, in turn, may trigger further adverse consequences on third parties, including the employees of Greensill's clients," it said, warning that over 50,000 jobs, including over 7,000 in Australia, could be at risk.
According to the court documents, Greensill only sought legal advice about its position on 25 and 26 February in London and Sydney respectively, hiring Herbert Smith Freehills.
Justice James Stevenson rejected the request for an injunction, citing Greensill's delay in bringing the matter to court. He said the company brought the application within hours of its cover expiring, "when it knew of the underwriters' position since the middle of last year, and by 1 September at the very latest"
He also noted the potentially serious consequences for IAL should it renew Greensill's policy, even for a short time, as it lacked reinsurance cover for what could be significantly large claims.
Tokio Marine Management hired Polczynski Robinson for the matter, while Insurance Australia retained Clyde & Co.
According to a report in the Wall Street Journal, Credit Suisse had known since 2019 that the supply-chain finance funds it ran with Greensill Capital were too reliant on a small group of insurers to protect investors against default, but failed to remedy the situation.
The article reports that Credit Suisse contemplated a rule in 2019 that would have required the funds to secure coverage from a broader set of insurers, "but never put it in place," and that at one point the insurers were protecting 75% of the total portfolio.
Counsel to Greensill
Counsel to Tokio Marine Management
Insurance Australia Limited
---
Copyright © Law Business ResearchCompany Number: 03281866 VAT: GB 160 7529 10