BaFin's hire of FINMA head a "quantum leap" for German banking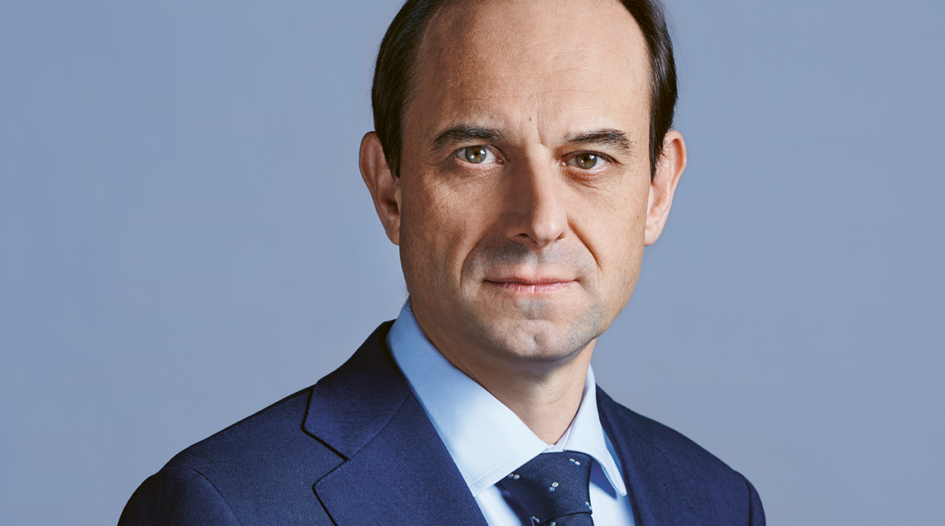 Germany's government has recruited the head of Switzerland's financial markets authority to lead its own watchdog BaFin.
On 22 March Germany's finance ministry announced the hire of Mark Branson, who will become the first non-German to lead BaFin. He will assume the role midway through this year.
BaFin's current president Felix Hufeld is set to depart the agency on 31 March after tendering his resignation two months ago, following pressure to step down for the regulator's response to allegations of misconduct at German payment processor Wirecard.
Wirecard, once worth US$28 billion, caused shockwaves in European financial markets in June 2020 after announcing that its auditors at EY couldn't account for €1.9 billion.
German finance minister Olaf Scholz said in October the government wants BaFin "to have more bite" and that it "should not lack anything, from personnel and technology to financial resources and legal options." That same month, he tabled draft legislation granting BaFin greater powers to launch investigations into suspected accounting fraud, which is currently being debated in the Bundestag, Germany's legislature.
Scholz said he was "delighted" to appoint Branson, whom he called an "internationally recognised specialist".
"With him at the helm, we want to continue the reform of BaFin," he added.
Branson, who holds both British and Swiss nationality, joined Switzerland's Financial Markets Supervisory Authority (FINMA) in 2010 as head of its bank division, and was appointed CEO in 2014. Before joining the regulator, he held a number of roles at UBS from 1997 to 2009 which included CFO of both its global wealth unit and its Swiss operations.
He helmed UBS's Japan unit between 2006 and 2008, when the bank was found to be involved in, and then guilty of, the rigging of the London Interbank Offered Rate (Libor) benchmark, including in Tokyo.
FINMA looked into the fraud in 2012, and said it had given Branson the all-clear on the basis that the implicated traders at UBS answered to investment banking senior staff in London and not to Branson, who was never accused of any wrongdoing.
During his time at FINMA, Branson oversaw the introduction of its small banks regime, which aims to minimise the regulatory burden on small, particularly liquid and well-capitalised institutions, without jeopardising their stability and safety.
He also began the investigation into compliance failures at private banking group Julius Baer, and oversaw FINMA's enforcement proceedings against Credit Suisse following a high-profile surveillance scandal that came to light in 2019.
Marlene Amstad, chair of FINMA's board of directors, said "the fact that FINMA is in such a good position today as a nationally and internationally well-regarded authority can be credited to Mark".
FINMA's bank division head Jan Blöchliger will assume the operational leadership of the regulator from 1 May until a new CEO is selected, a process for which is already underway.
BaFin did not respond to GBRR's request for comment prior to publication.
Branson, who was also the first non-Swiss national to head up FINMA prior to his naturalisation, said in a statement the move was a "very difficult step" to take. "I am very proud of what this relatively small team has time and again achieved together in very challenging times."
Timo Bühler, counsel at Gleiss Lutz in Frankfurt am Main, says Branson's hire is cause for optimism, especially due to his extensive banking experience. "It is a big thing in Germany for someone to get a role like this with such deep industry experience. His knowledge of both the Swiss and UK financial systems will help a lot," he tells GBRR.
Bühler notes that Branson's credentials made him the best pick, but adds that being a non-German citizen will help him to contribute fresh ideas.
"This is somewhat of a quantum leap for Germany and its banking sector," he says. "It illustrates that the German government and the country's politicians have realised that sticking to a purely national approach to regulation – for which in the past there has been a strong intention to maintain – is not the best idea, and signals great open-mindedness."
Karl-Peter Schackmann-Fallis, who leads the German Banking Industry Committee, said Branson has "the best prerequisites to make BaFin fit for the future".
Not all sides were so quick to welcome the appointment. Fabio de Masi, a German lawmaker from the left-leaning Die Linke party, wrote in a post on Twitter that Branson should face a public hearing in the German parliament before appointment, similar to the process for European Union regulators.
"After the Wirecard scandal, this is the minimum that you have to expect from the head of financial supervision," de Masi wrote. He also said that while Branson has international experience, "Swiss supervision is not considered to be particularly strict."
---
Copyright © Law Business ResearchCompany Number: 03281866 VAT: GB 160 7529 10