Baoshang bankruptcy a "compliance wake-up call" in China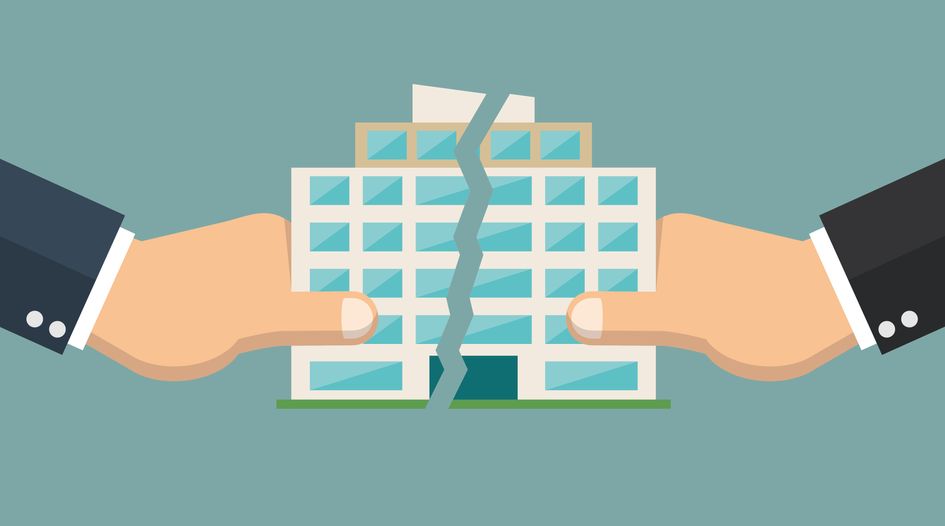 China's central bank has announced that it will allow troubled Baoshang Bank to become the first commercial lender to file for bankruptcy in China since 2001, in a move that could prompt other lenders to "step up" their risk assessments and internal audits amid growing non-performing loan portfolios.
The People's Bank of China (PBOC) announced in a monetary policy quarterly report on 6 August that Baoshang will file for bankruptcy, with its original shareholders' equity and unprotected creditors' rights to be liquidated.
The central bank said it found "severe insolvency" within the bank's business, and confirmed that the newly-created Mengshang Bank, alongside Anhui-based commercial lender Huishang, will take control of Baoshang's assets, liabilities and operations.
The government of Inner Mongolia, an autonomous region of northern China, and several state-owned businesses from the region will acquire approximately 52.5% in Mengshang. Huishang and a PBOC-controlled deposit insurance fund will assume 15% and 27.5% stakes, respectively.
Qiao Junfeng, the former vice president of China Construction Bank (CCB)'s Inner Mongolia branch, was named as president of Mengshang. Yang Xianfeng, who also used to work at CCB, was announced as the bank's chairman.
Zhou Xuedong, who is leading the Chinese government's Baoshang takeover team, drew attention to Baoshang's numerous corporate governance failings in an opinion piece published by Caixin Global on 10 August.
Baoshang, which was the focal point of Chinese oligarch Xiao Jianhua's Tomorrow Group, is reported to have held 556 billion yuan (US$79 billion) of assets and 290 billion yuan (US$41 billion) in bad loans at the end of 2017.
Xiao has been missing since January of that year, when he disappeared from his hotel room at the Hong Kong Four Seasons during Chinese New Year. The New York Times and London Guardian have alleged he was abducted by Chinese security forces.
In his Caixin piece, Zhou says that the most "striking" feature of the bank's corporate governance structure was the difference between its "appearance and reality".
Although the bank held regular shareholder meetings and had a board of directors and supervisors and a management team, Zhou writes that Tomorrow Holding "manipulated these meetings, interfered with the bank's daily business operations, and accumulated fortunes through shadowy practices".
"With a monopoly shareholding in Baoshang Bank, Tomorrow Holding could 'legitimately' manipulate the bank's shareholder meetings according to 'one share, one vote' and the majority rules," he continued.
Zhou also said that several local regulatory officials had accepted bribes from Baoshang representatives and "intervened in the bank's personnel appointments and project contracts".
Zhou says that between 2005 to 2019, Tomorrow Holding illegally borrowed 156 billion yuan (US$22.4 billion) in loans from Baoshang through 209 shell companies, of which all became non-performing loans (NPLs).
He says this contributed to "severe financial and operational risks and [violated] the interests of other shareholders and all depositors."
Speaking on condition of anonymity, a senior member of a Shanghai-based consultancy firm tells GBRR that Baoshang was the "right size to fail," and that small commercial lenders that have engaged in aggressive behaviour in the past could run into similar trouble.
"The NPL ratio has increased significantly among commercial lenders in the last decade. Baoshang's failure will likely be a wake up-call to ensure that other banks are conducting risk assessments and internal audits properly and if not, to step up," they said.
"The regulators have been clear that they would allow failure. In the current environment, which has been affected by the covid-19 pandemic, we may well see more smaller commercial banks struggling."
They also noted that smaller institutions are more likely to experience failures, unlike "larger state-owned commercial banks that are often well-organised."
The China Banking and Insurance Regulatory Commission (CBIRC) and PBOC took over the management of Baoshang in May 2019, marking the first seizure of a commercial bank in the country since the government took over Hainan Development Bank in 1998.
Shantou Commercial Bank was the last Chinese commercial lender to file for bankruptcy, which came in 2001.
---
Copyright © Law Business ResearchCompany Number: 03281866 VAT: GB 160 7529 10