Community roundup: EBA head confirmed, Liechtensteiner and Russian regulators moving on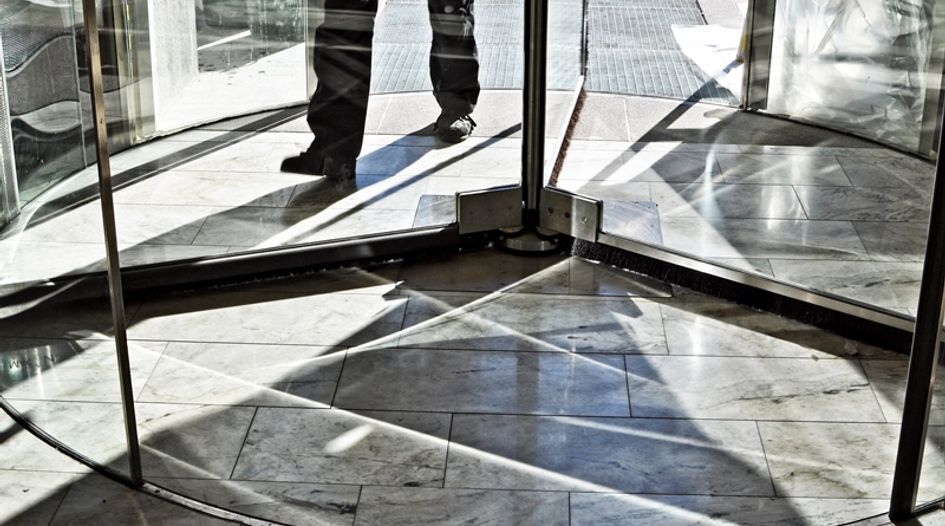 François-Louis Michaud has been approved as the European Banking Authority's new executive director in spite of a parliamentary committee's objections; a Liechtenstein-based bank has hired the country's top banking regulatory official; and a senior Russian regulator is joining the Bank for International Settlements.
The European Parliament approved Michaud in a 9 July plenary session by 343 votes to 296, with 56 abstentions.
Michaud joins the EBA from the European Central Bank, where he is a deputy director-general responsible for banking supervision. He joined the ECB in 2014 from France's Prudential Supervision and Resolution Authority (ACPR), where he also worked in banking supervision, and previously worked at the Bank for International Settlements (BIS).
Parliament's approval came despite Michaud losing the support of the economic and monetary affairs committee the previous week, with the committee citing a 2019 resolution in which Parliament vowed to reject nominations to high-level EU jobs where no women had been shortlisted.
Overriding the committee's recommendation to reject Michaud for the job, Parliament noted that the EBA had been without an executive director since 31 January after incumbent Ádám Farkas stepped down to become CEO of the Association of Financial Markets in Europe, an investment banking lobby group.
The EBA's board of supervisors nominated the Central Bank of Ireland's policy and risk director Gerry Cross to the job, but Parliament turned him down on the same gender grounds cited by the committee in opposition to Michaud.
Michaud said he was "honoured to have been confirmed," saying he was "fully committed to ensuring that the EBA fulfils its mandate and contributes to having a banking sector which adequately supports the European economy, especially at the current difficult juncture".
Alluding to the controversy surrounding his nomination, he added that he would prioritise ensuring gender balance at all levels of the EBA's organisation.
The EBA said Michaud would take up his post "in the coming weeks".
Liechtenstein's banking regulation head returns to private sector
Patrick Bont, head of banking at Liechtenstein's Financial Markets Authority, is set to join local financial institution VP Bank in November, the bank announced on 13 July.
Swiss-born Bont has headed the banking division at the FMA since 2015, supervising Liechtenstein's banks, investment firms, and e-money and payment institutions. He is also a member of the regulator's executive board.
He will be succeeded on an interim basis by his deputy Markus Meier.
Bont joined the FMA in 2009 after an eight-year career at UBS, which he joined as a junior client adviser in 2001 before taking on leadership roles in the bank's general counsel management office, first at its Asia-Pacific headquarters in Hong Kong and then at its global headquarters in Zürich.
He holds masters' degrees in law from the University of St Gallen and the University of Liechtenstein, and continues to lecture at the latter's compliance officer certification programme.
VP Bank CEO Paul Arni called Bont "a particularly experienced management personality with outstanding knowledge in the areas of risk management, compliance and corporate governance".
The FMA said: "The board of directors would like to thank him for his valuable cooperation and outstanding services for the FMA and wishes him all the best for the future."
BIS hires from Bank of Russia body
The Bank of Russia announced on 3 July that Vasily Pozdyshev, a former deputy governor and chair of the supervisory board at its newly founded banking consolidation body, would be resigning to join BIS as a senior adviser.
Pozdyshev will also resign from his directorship at Russia's Deposit Insurance Agency, and at Moscow Industrial Bank and Asian-Pacific Bank, two banks rescued by the BoR in recent years.
He had headed the Bank of Russia's financial resolution and banking regulation departments until December last year, when he moved over to chair the supervisory board at the Fund of Banking Sector Consolidation Asset Management Company (FBSC AMC), which oversees bank consolidation in Russia.
Bank of Russia deputy governor Olga Polyakova will fill in as acting chair of FBSC AMC until a permanent successor can be appointed.
Pozdyshev's time at the central bank was principally marked by his work on failing banks, including in the development of Russia's new bank resolution mechanism. He also worked on the bailout of Otkritie Bank in 2017 and the nationalisations of B&N Bank and Promsvyazbank the same year. Pozdyshev also helped create the new financial models for Asian-Pacific and Moscow Industrial.
Bank of Russia governor Elvira Nabiullina said this experience would serve BIS well. "This gave him the experience and competences expanding the horizon for analysing potential threats in the global financial system and searching solutions that would prevent them. I hope he will be able to apply these competencies in full at the Bank for International Settlements," she said.
---
Copyright © Law Business ResearchCompany Number: 03281866 VAT: GB 160 7529 10