ECB reshuffles supervisory arm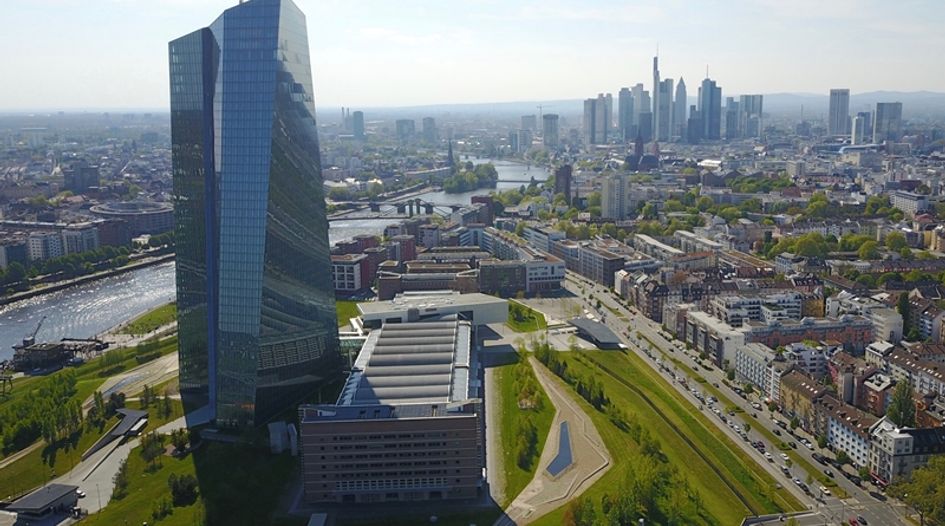 The European Central Bank will group banks by business model rather than size under a newly overhauled structure for its supervisory arm.
The ECB has detailed a suite of changes to its Single Supervisory Mechanism (SSM) expected to be implemented in October, succeeding the structure it set up upon taking over microprudential supervisory responsibilities from 19 national-level eurozone regulators in 2013.
In its 29 July announcement of the changes, the ECB said they would "foster transparency and predictability" in its supervisory activities.
The changes reorganise the SSM's existing five directorates-general (DGs) into seven.
The new model, like its predecessor, splits direct microprudential supervision of banks into three DGs. But while the old model delineated responsibility between the DGs according to banks' size, the new model splits them by business area – establishing specific DGs for systemic and international banks (DG-SIB), universal and diversified institutions (DG-UDI), and specialised institutions and less significant institutions (DG-SPL).
A fourth unit, DG-HOL, will be responsible for horizontal line supervision, including strengthening risk expertise, benchmarking and industry-wide assessments, and developing policy stances.
While those tasks are similar to those exercised by DG-HOL's predecessor, it will lose responsibility for conducting on-site supervision and internal model inspections, which are hived off to a separate, structurally independent unit, DG-OMI.
The changes also establish a new DG, tasked with supervisory risk, which the ECB calls its "second line of defence". The new DG-SSR will conduct strategic planning, propose supervisory priorities, and ensure consistent treatment between banks.
A seventh DG, named DG-SGO, will be tasked with governance and operations, including authorisations, taking over from the SSM's secretariat.
Stefan Walter and Ramón Quintana, who headed the two existing DGs tasked with supervision of significant entities, will now helm DG-HOL and DG-SIB respectively. Patrick Amis, who headed the DG tasked with supervising less significant institutions, will now lead DG-SPL.
Korbinian Idel, who had headed the DG tasked with horizontal supervision, will now head DG-UDI. SSM secretariat head Pedro Teixeira will take over as head of DG-SGO.
The ECB said the changes will shift its focus towards more risk-focused supervision, and facilitate closer cooperation between bank-specific and thematic supervisory teams.
"Building on six years of experience, we are adapting our operating model so we can sharpen our risk-focused supervision, increase collaboration across business areas and simplify internal processes," said the chair of the ECB supervisory board Andrea Enria.
In a client note, Dentons partner Michael Huertas said the changes advanced the "Europeanisation" of banking union, suggesting they may have been motivated by perceived gaps in the efficacy of the ECB's supervision and the EU single rulebook. He predicted banks will likely face "more intrusive supervisory engagement with a more confident supervisor".
Huertas added that the changes "will likely translate, certainly following the initial ECB internal implementation phase, into a further sharpening of tone in terms of supervisory engagement", not only with respect to ongoing supervisory engagement but also to thematic and ad-hoc reviews.
---
Copyright © Law Business ResearchCompany Number: 03281866 VAT: GB 160 7529 10