ESMA "dancing around the issue" with post-Wirecard transparency proposals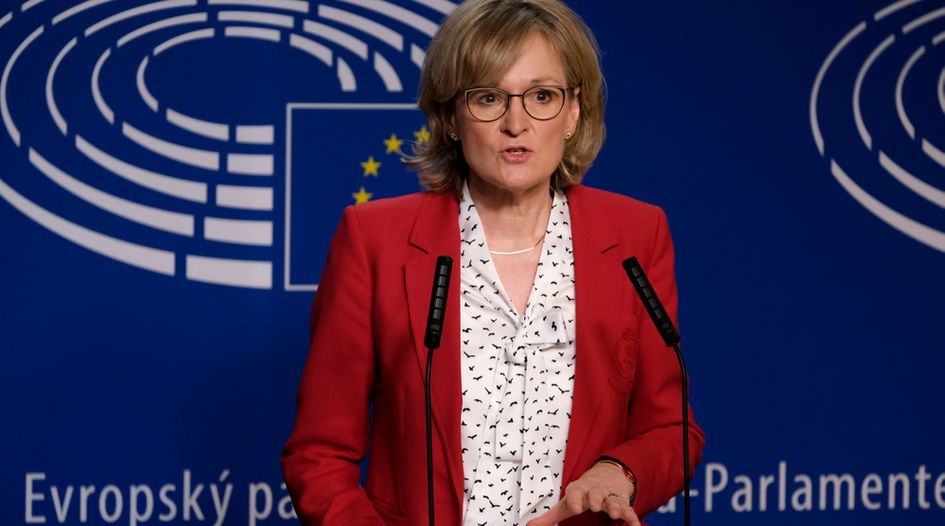 The European securities watchdog is "dancing around the issues" in its new proposals to overhaul the EU Transparency Directive in order to avoid advocating for the expansion of its own mandate, an economist has said.
The European Securities and Markets Authority (ESMA) revealed several proposed improvements for the EU Transparency Directive (TD) in a letter penned by its chairperson Steven Maijoor on 3 March.
He said the TD's principles on enforcement of financial information "allow for significant divergence" upon transposition into national law – which he said are evidenced by the "significant differences" between institutional setups across the EU, and consequent differences between authorities in charge of the enforcement of financial information in terms of their powers.
"While ESMA considers that one size does not fit all, the different institutional arrangements should not deter from an effective enforcement of financial information or an efficient collaboration amongst all relevant parties - whether internal or external, whether amongst TD authorities or beyond," he added.
In the letter, addressed to Commissioner Mairead McGuinness, Maijoor says the Wirecard case showed that "once again, that timely and effective enforcement of financial information is paramount to ensure investor protection and confidence in capital markets."
Wirecard, the disgraced German payments company once worth US$28 billion, rocked European financial markets in June 2020 after announcing that its auditors at EY couldn't account for €1.9 billion. EY claimed it had been provided false information and indicated "an elaborate and sophisticated fraud involving multiple parties around the world".
ESMA published a peer review report in November, examining German regulator BaFin and the Financial Reporting Enforcement Panel (FREP)'s supervisory response to the Wirecard scandal.
It criticised the duo for their "unaligned" handling of the scandal, saying it found a "number of deficiencies, inefficiencies and legal and procedural impediments" with the German two-tier supervisory system for financial reporting.
In the new letter, ESMA calls on the Commission to enhance cooperation between national authorities across the bloc, firstly by eliminating confidentiality barriers that prevent an "efficient and effective" exchange of information between them under various different EU regulatory regimes.
It also says the Commission should develop additional standards on cooperation and exchange of information between accounting enforcers, audit oversight bodies and other regulators. The standards should include principles to help guide the information sharing and the content of such information, or the framework for potential joint investigations.
The regulator also calls for the Commission to harmonise the powers of accounting enforcers across the EU, including a binding power to request information and to require corrective information to be published.
It also advocates giving national regulators the ability to require an independent second audit or forensic examination, and to carry out joint on-site inspections or investigations.
ESMA also argues for reinforcing the independence of regulators in charge of enforcement of financial information. It says that the Commission should ban the outsourcing to external audit firms of regular examination of financial information, to avoid potential conflicts of interest.
Under the proposals, financial institutions could still hire audit firms for forensic examinations, but core examinations of financial information would remain with the central competent authorities.
It also proposes that regulators and their staff should be completely independent from market participants and said they should "perform their duties and act independently from governments."
French economist Nicolas Véron,  senior fellow at Belgian think tank Bruegel and at the Peterson Institute for International Economics in Washington DC, tells GBRR he is unsure whether the proposals could remedy a "structural problem" with a regulatory setup such as the German example with Wirecard.
"There is an argument for the pooling of more authority in accounting oversight at EU level, but ESMA will never directly advocate for that, so it dances around the issue by saying national frameworks should be reformed so regulators do a better job," he says.
"They don't want to eat EU member state regulators' lunch, and don't want to put themselves in position where they could be seen as advocating for the expansion of their own mandate."
Véron adds that the EU could get closer to the model of US supervisory agencies in terms of independence. "The problem with ESMA is that it doesn't really create independence from the member states in a way that would be desirable for it to become a genuine supervisor," he adds.
---
Copyright © Law Business ResearchCompany Number: 03281866 VAT: GB 160 7529 10