Federal Reserve adds coronavirus scenarios to stress tests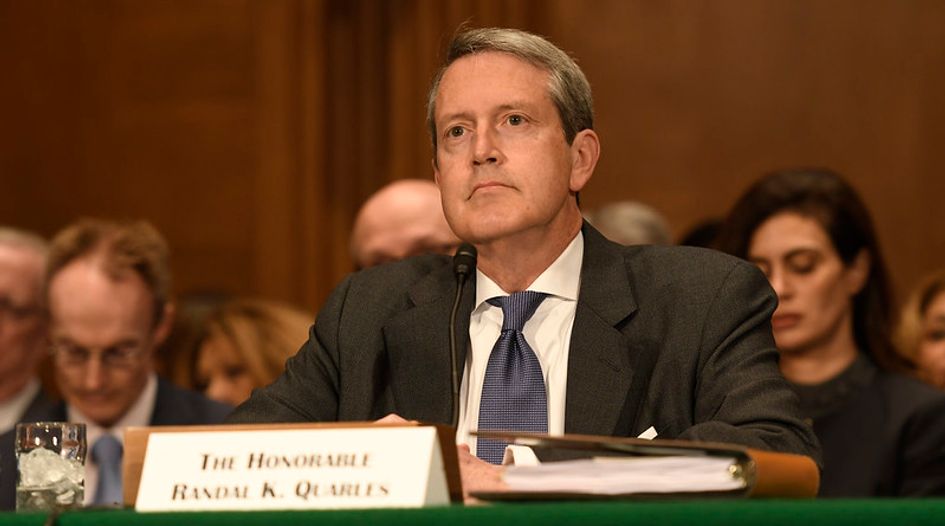 The US Federal Reserve will include a coronavirus-specific sensitivity analysis in its annual stress test, in what will determine whether banks can sanction shareholder payouts and share buybacks.
Randal Quarles, vice-chair of the Federal Reserve Board of Governors, announced the changes in a speech on 19 June.
The analysis will include newly introduced scenarios for the potential shape of any economic recovery from the covid-19 pandemic.
The scenarios include a V-shaped recovery – where the economy would enjoy a speedy recovery with output and employment regained by the end of the year, and a slower U recovery with slightly increased output and employment.
It also considers a more turbulent W-shaped scenario –  characterised by a short-lived recovery followed by a later drop in activity due to a second wave of lockdown measures.
Quarles emphasised that these were neither his nor the Fed's forecasts, but "plausible scenarios that span the range of where many private forecasters think the economy could be headed."
The Fed says it will use the original pre-covid-19 stress test to set capital requirements, but will simultaneously conduct a pandemic-specific sensitivity analysis to inform its stance on capital distributions and ongoing bank supervision.
"The sensitivity analysis will help us judge whether banks would have enough capital if economic and financial conditions were to worsen," Quarles said.
So far US regulators have not followed their European counterparts in restricting distributions. The US' largest banks – including JPMorgan Chase, Bank of America, Citigroup, Morgan Stanley and Goldman Sachs – announced in March that they would cease share buybacks in the second quarter of the year due to the covid-19 pandemic, but they stopped short of halting shareholder dividend pay-outs.
The Bank for International Settlements' general manager Agustín Carstens called for synchronicity among banks taking such measures after European regulators ordered a distributions halt in April. "To boost lending capacity further, we need a global freeze on bank dividends and share buybacks," he said.
According to a footnote in Quarles' speech, banks will be directed to examine their individual results and announce their capital plans by close of business on 29 June.
In an unprecedented move, the regulator also said it would not be releasing bank-specific results to the public.
Quarles said this is because the study will be fundamentally different – it will not follow the scenario design policy statement in formulating the three alternative scenarios, and explores "rough approximations of economic paths" rather than detailed scenarios.
He said the regulator will release "key details" about the three downside risk paths for the economy, as well as results "aggregated across banks" that will compare how the banking system as a whole would fare under each of the three future scenarios.
The results will be released on 25 June. 
The move not to release the bank-by-bank results has been criticised by some. Tyler Gellasch, a law fellow at Duke University School of Law's global financial markets centre, wrote on Twitter: "The point of transparency in bank safety and soundness testing is to instil public and counterparty trust. By now ending transparency, the Fed is perversely increasing fears and risks of the types of runs that the stress tests were created to stop."
Quarles also highlighted that although the original stress test began in February, the Fed quickly had to account for the covid-19 pandemic. "We simply would not have been doing our jobs if we had just run the test using a scenario framed before the economy began to deteriorate in March," Quarles said in the speech.
"There's probably never been more uncertainty about the economic outlook," he added.
---
Copyright © Law Business ResearchCompany Number: 03281866 VAT: GB 160 7529 10