German regulator facing criminal investigation over Wirecard handling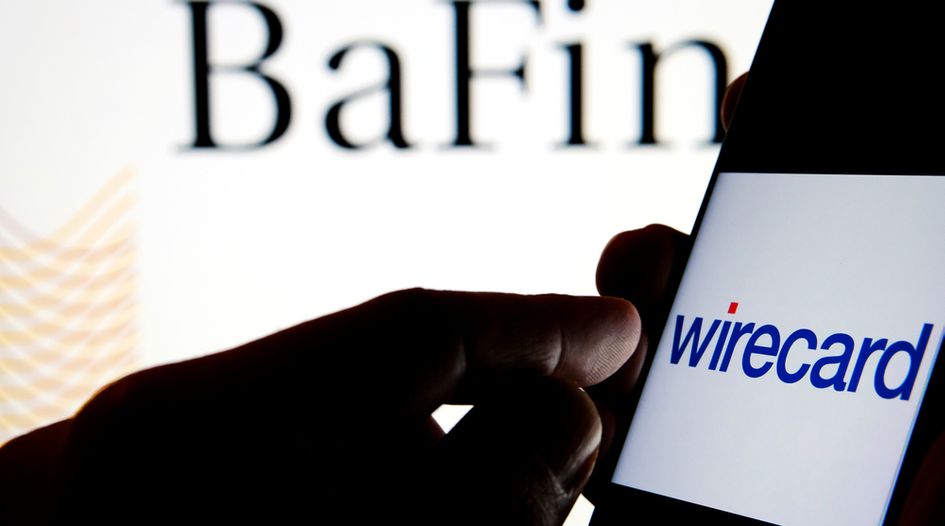 The public prosecutor's office in Frankfurt am Main has launched a criminal investigation into the German banking regulator for its role in the Wirecard scandal.
The prosecutor began the investigation on 12 April upon reviewing data it collected from BaFin in February, when it visited the regulator's headquarters after Wirecard investors lodged a criminal complaint against the company.
Wirecard, the German payment processor once worth US$28 billion, announced in June 2020 that its auditors at EY couldn't account for €1.9 billion. The collapse prompted the Bundestag, Germany's legislature, to launch a full inquiry in September.
The Frankfurt prosecutor's investigations centre on the way in which BaFin supervised Wirecard, as well as potential violations of the country's Securities Trading Act.
While no individual suspects have been identified, the prosecutor is looking into potential insider trading of Wirecard shares carried out by BaFin employees between 2018 and 2020.
The prosecutor said it has submitted a written request for further documents to BaFin, another unnamed federal authority, and a bank. BaFin declined GBRR's request for comment.
The investigations hinge on whether the Frankfurt prosecutor can identify wrongdoing by any individuals, as Germany is still one of few European Union member states not to have introduced corporate criminal liability into law.
While German financial institutions are also required to implement measures to ensure their employees do not engage in insider trading under the EU's Markets in Financial Instruments Directive (MiFID), there are no such rules for regulatory staff.
While answering questions at a public hearing in the Bundestag on 14 April, BaFin's incoming president Mark Branson expressed his stance on staff and share transactions, saying he was "in favour of very clear rules, including bans", adding that the supervisory authority cannot afford the "appearance of laxity".
Branson also said he wants to make BaFin a more "proactive" authority, but will wait until he begins his role in August to make any changes. He also spoke on the importance of reacting to warning signals, and that if a case is of appears to be of particular importance, it must be escalated "very quickly".
At the end of January 2021, BaFin reported one of its own employees to the Stuttgart prosecutor on suspicion of insider trading.
Federal chancellor Angela Merkel and finance minister Olaf Scholz are due appear at the Bundestag inquiry into Wirecard this week.
Legal proceedings are still pending against Wirecard, with the company's insolvency administrator Michael Jaffé, represented by Gleiss Lutz, appealing to have its annual financial statements from 2017 and 2018 annulled.
If successful, Jaffé would be able to file claims for damages on behalf of Wirecard's creditors, and potentially demand the repayment of dividends from shareholders if they are revealed to be aware of possible illegal transactions by Wirecard. The company's former CEO Markus Braun, who remains in custody after his re-arrest in July 2020, was its largest shareholder with an 8% stake.
In Wirecard's insolvency proceedings
Counsel to Wirecard's insolvency administrator
Partners Eike Bicker in Frankfurt and Luidger Röckrath in Munich
---
Copyright © Law Business ResearchCompany Number: 03281866 VAT: GB 160 7529 10