Hire suptech talent, FSB urges regulators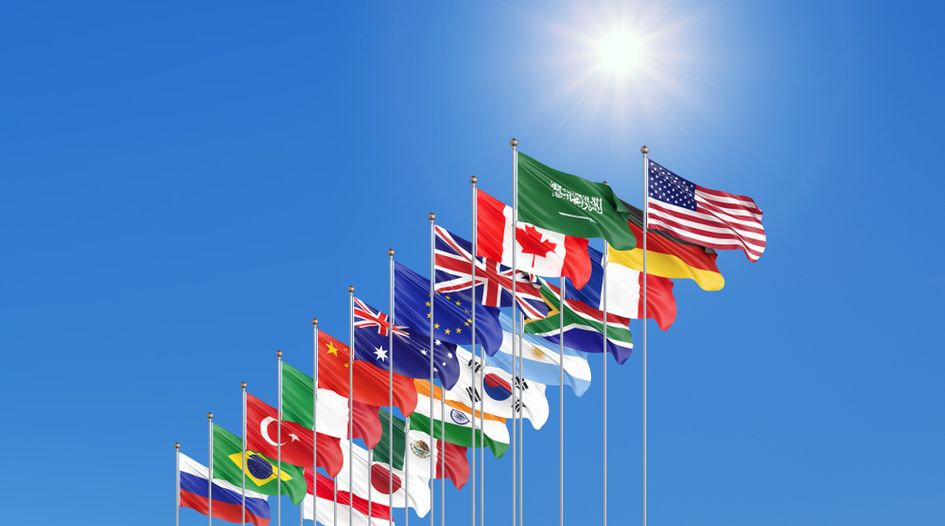 Regulators should focus on attracting talent that can develop tailored suptech tools, according to a new report from the Financial Stability Board.
The FSB released the report, which examines the use of supervisory (suptech) and regulatory (regtech) technology by FSB members and regulated institutions, on 9 October, ahead of presenting it to G20 finance ministers and central bank governors on 14 October.
It says authorities and regulated institutions have both increasingly turned to suptech and regtech tools to help manage the increased regulatory requirements in place since the 2008 financial crisis.
The report encourages authorities to adopt suptech tools that could give them better oversight, surveillance and analytical capabilities, and "generate real time indicators of risk" to support judgement-based supervision and policymaking.
It also says that regtech could help banks and other regulated institutions to improve their compliance outcomes, which could "enhance risk management capabilities and generate new insights into the business for improved decision-making".
The FSB, chaired by Federal Reserve vice chair for supervision Randal Quarles, suggested that regulators could prioritise hiring professional expertise in the suptech space in their recruitment pushes, to integrate experts with a "strategic understanding of the goals for the development or acquisition" of suptech tools into their organisational structure.
It also said that to "keep abreast of technological developments", authorities could consider collaborating with a wide range of external parties. This could come in the form of other financial authorities, academia, technology developers and international organisations, the FSB said.
The FSB conducted case studies involving regulators and the supervisory tools they use, such as the European Securities and Markets Authority (ESMA)'s use of web scraping, natural language processing and document analysis to examine Key Information Documents (KIDs) relating to the EU's Package Retail Investment and Insurance-based Products (PRIIPs) regulation.
The report found that from analysing the documents, certain KID-related provisions were being misapplied "to such an extent that suggests some confusion on how the provisions are set out."
The FSB said ESMA's project "illustrates a number of challenges that need to be borne in mind" when developing such tools and highlighted the importance of finding the "right skillset" within an organisation to develop them.
It also noted that developing tools with other supervisory authorities would require a common format – but says this is made complicated by the specialisation of text-analysis software. "Embedding these tools within other authorities, (a possible next step) requires both common IT arrangements and behavioural change - this could take some time," it said.  
According to the report, financial institutions have vastly increased their use and development of regtech tools for know-your-customer and identity verification purposes since 2016, while firms have also moved to establish tools to help with anti-money laundering programmes. 
The FSB set out to address regtech and suptech usage in its work programme for 2020.
G20 awards trio for regtech and suptech "hackathon" solutions 
Days ahead of the FSB report, the Bank for International Settlements (BIS) and the Saudi G20 Presidency announced the three winners of a challenge that invited regtech and suptech solutions to the "most pressing" financial regulatory and supervisory problems.
BIS announced the winners in a joint press release on 6 October.
The hackathon-style competition was announced in April at a conference hosted by Ahmed Alkholifey, governor of the Saudi Arabian Monetary Authority, and Benoît Cœuré, head of the BIS Innovation Hub.
The winning companies were FNA, Tookitaki and ISDA-REGnosys, which submitted solutions to "high-priority operational problems" on dynamic information-sharing, monitoring and surveillance, and regulatory reporting respectively.
Alkholifey said the solutions "showcased the importance of involving the global fintech community," and that despite the disruption caused by the coronavirus pandemic, it showed "the greater potential of joint public and private sector-led efforts to find solutions to common supervisory and regulatory problems."
"The TechSprint has been an opportunity to showcase how global collaboration can lead to the development of high-quality regtech and suptech solutions and spur critical innovations to address our common regulatory challenges," Cœuré added.
The challenge was part of the "Enabling Regulatory and Supervisory Solutions for the Digital Era" conference, which formed part of the Saudi G20 Presidency's programme for digital era supervisory and regulatory issues.
The trio won cash prizes of US$50,000 each, and will showcase their solutions at the Singapore FinTech Festival on 7 December.
---
Copyright © Law Business ResearchCompany Number: 03281866 VAT: GB 160 7529 10