India prepares "private" cryptocurrency ban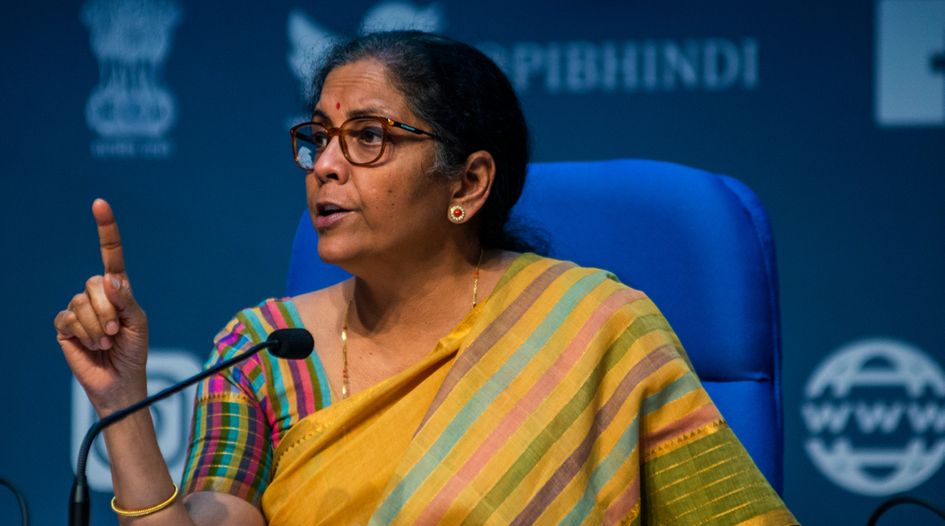 India's parliament is considering a proposal that would prohibit "private" cryptocurrencies, despite industry participants complaining there has been "no clear communication" on what falls under the definition.
The Indian Parliament's lower house, the Lok Sabha, announced in its official bulletin that it would table the Cryptocurrency and Regulation of Official Digital Currency 2021 bill in the session that began on 1 February.
The bill would ban all "private cryptocurrencies" in India, while simultaneously creating a "facilitative framework" for an official central bank digital currency (CBDC) to be issued by the Reserve Bank of India (RBI). It also promises certain exceptions "to promote the underlying technology of cryptocurrency and its uses."
Indian parliament is currently considering the proposal as part of its budget session, which will run until 8 April with a recess between 16 February and 7 March.
While the National Democratic Alliance (NDA), the centre-right coalition led prime minister Narendra Modi's Bhartiya Janata Party (BJP), controls both houses and is likely to pass the bill, CNBC's local channel reported that India's government is looking to speed up the process and grant it temporary approval this month, through an ordinance issued by India's president, Ram Nath Kovind.
The president would have to deem there to be "circumstances that require taking immediate action" to justify the ordinance, with the law only becoming permanent if approved by Parliament within six weeks of reassembly.
Cryptocurrency prices in India slumped soon after the bill was listed by the government, but promptly recovered after finance minister Nirmala Sitharaman's budget speech on 1 February failed to mention the bill.
The move is consistent with the sceptical approach to cryptocurrencies the RBI has previously adopted, including in a circular published in April 2018 which banned regulated entities from dealing in them.
It said at the time the move was necessary to ring-fence banks and investors from cryptocurrencies, while the Indian government cited its previous warnings about risks associated with trading, and its implications for consumer protection, market integrity and money laundering.
However, the Supreme Court struck down the ban as unconstitutional in March 2020, after petitions from several crypto exchanges and fintechs.
Sumit Gupta, co-founder of Indian cryptocurrency exchange CoinDCX, said in a series of tweets after the 29 January bulletin that as there is no definition of "private cryptocurrencies" recognised elsewhere, it is important the RBI defines them.
"Globally, cryptocurrencies such as Bitcoin [and] Ethereum are considered public cryptocurrencies because of their open and public nature, where any participants can verify the transactions," he said.
He says that the RBI designating such cryptocurrencies as "private" at the outset of its 2018 crypto ban was "the wrong classification".
"There has been no clear communication, on public and private classification even today in the bill. It must be explicitly covered," he said.
However, Sitharaman offered some insight while responding to questions about the potential ban in parliament on 9 February. Referencing a report published in 2019 by the Inter-Ministerial Committee (IMC), convened by the Department of Economic Affairs, she said the ban would encompass all cryptocurrencies "except [those] issued by the state".
Following the announcement of the bill, several India-based cryptocurrency companies have collaborated on a lobbying campaign to pressure members of Parliament against supporting the bill. Days before the Lok Sabha announced it would table the cryptocurrency bill, the RBI published a booklet on payment systems. In it, the regulator confirms it is exploring the possibility as to whether there is a need for a digital version of India's fiat currency and, "in case there is, then how to operationalise it".
It also acknowledges that regulators and governments have been sceptical about such currencies and are still "apprehensive about the associated risks".
RBI governor Shaktikanta Das says the booklet "spells out that digital currency is a work in progress at the RBI."
This marks a departure from the central bank's previous position, outlined in December 2019 when Das said that it was "too early" to speak on CBDCs. "Some discussions are going on. Technology has yet not fully evolved. It is still in very incipient stage of discussions and the RBI we have examined it internally," he said at the time.
---
Copyright © Law Business ResearchCompany Number: 03281866 VAT: GB 160 7529 10