Singapore regulator slaps disgraced bankers with hefty bans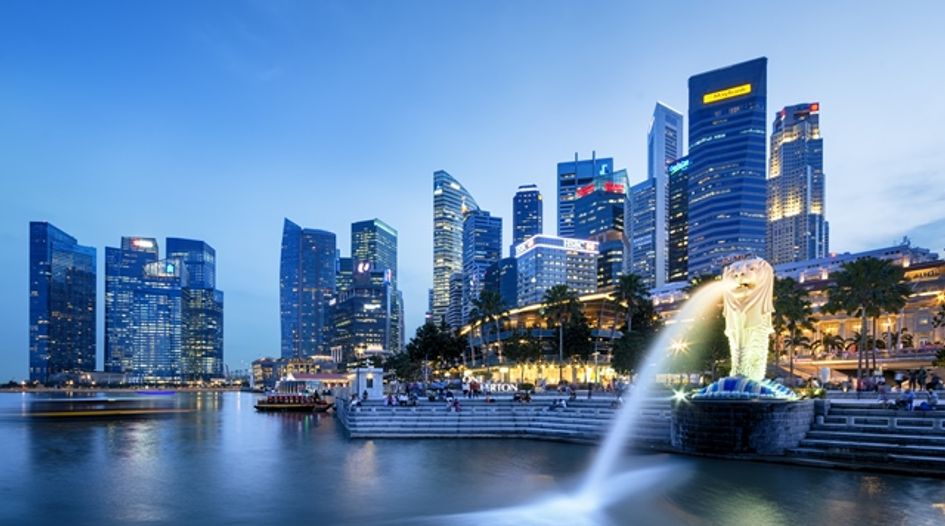 Singapore's banking regulator has barred two convicted bankers from participating in financial advisory services for a combined 35 years, as its Australian counterpart announced similar action.
The Monetary Authority of Singapore (MAS) published the prohibition orders on 8 May, taking effect four days prior.
Jagdish Kale Purushottam, a former private banker at Barclays in Singapore, received a 25-year ban on providing any financial advisory service, becoming a director or shareholder of any financial advisory firm or performing any regulated financial activity.
MAS also barred former bank relationship manager Liaw Tick Kwan, who worked at DBS Bank, from participating in the same activities for a period of 10 years.
GBRR contacted MAS to establish if either individual will contest the bans, but did not immediately receive a response.
"MAS has taken action to exclude these individuals from the financial industry, as they have abused the trust of their customers or employers for personal gain," said Loo Siew Yee, MAS's assistant managing director for policy, payments and financial crime.
"We will not hesitate to impose prohibition orders of significant duration where the misconduct is particularly serious," she added.
Kale is currently serving a 13-year prison sentence in Singapore after pleading guilty to 20 forgery and cheating-related charges last year. Anand Nalachandran, formerly of Singaporean firm TSMP and now a senior director at Forte Law, was counsel to Kale during those proceedings.
Prior to joining Barclays in February 2010, Kale worked at UBS Singapore where he was the relationship manager for Red Oak, an investment vehicle for India's Mehta family, owners of Indian-Belgian diamond manufacturer Rosy Blue.
MAS alleges that after Red Oak discovered he had carried out unauthorised foreign exchange transactions using funds in its account in 2010, he agreed to pay it back S$14 million (US$10 million) to avoid legal proceedings.
After moving to Barclays, Kale went on to forge payment instructions and signatures to illegally transfer around US$10 million from the Barclays accounts of three different clients between 2010 and 2013 to repay his debts, MAS said.
It said to conceal the loss of funds from the accounts, Kale attempted to carry out unauthorised stock and foreign exchange transactions, which ultimately failed and cost Barclays a further US$10 million.
Singapore's High Court ruled in a consent judgment that Kale would repay US$26 million back to Barclays. However, Singapore newspaper The Straits Times has reported that Kale paid out only approximately US$400,000 in restitution to Barclays. Barclays recouped US$4 million from Red Oak in a civil settlement, after filing litigation in the British Virgin Islands.
Former DBS banker Liaw was also jailed in 2019, for a term of three years and 10 months after pleading guilty to two counts of cheating that resulted in him stealing over US$200,000 from two retirees in 2013 and 2014.
One of the clients, Mr. Chin Tian Loke, gave Liaw details to an online banking account for him to carry out investments on his behalf, however Liaw accessed the account and proceeded to make several unauthorised transfers.
Liaw also deceived the same client into signing a blank cheque, claiming it was for the payment of a management fee. The banker switched to Standard Chartered Bank in 2014, where he carried over his fraudulent activities.
The banker used the funds for his own personal purchases, namely Cambodian real estate which was bought under his wife's name.
According to a report in The Straits Times, Liaw is thought to have made partial restitution of more than S$24,000 (US$17,000) to Standard Chartered and over US$10,300 to Mr Chin.
In the Jagdish Kale Purushottam case
Public prosecutor 
Ng Jean Ting
Counsel to Jagdish Kale Purushottam
TSMP
Partner Anand Nalachandran
In the Liaw Tick Kwan case
Public prosecutor
Norman Yew
Counsel to Liaw Tick Kwan
Kalidass Law Corporation
Partner Kalidass Murugaiyan
---
Copyright © Law Business ResearchCompany Number: 03281866 VAT: GB 160 7529 10