Standard Chartered first to qualify for Singapore's foreign bank privileges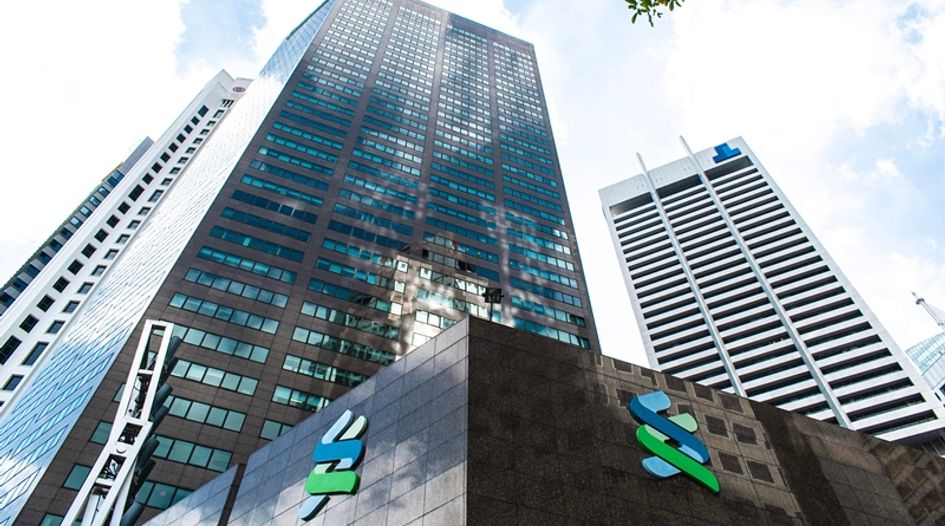 The Monetary Authority of Singapore has announced reforms to its Significantly Rooted Foreign Bank regime, as it names Standard Chartered's local subsidiary as the first bank to benefit from the eight-year-old framework.
MAS announced on 3 August that it would "enhance" its "Significantly Rooted Foreign Bank" (SRFB) framework, to allow qualifying banks to establish separate subsidiaries under alternative business models, including digital-only banks.
SFRB status currently allows for qualifying foreign banks to open up to 50 places of business in Singapore, including up to 35 branches. It is available to banks "significantly rooted in Singapore", but which are incorporated in jurisdictions that have a free trade agreement (FTA) with the city-state.
The new privileges will apply to foreign banks which "substantially exceed" those existing criteria – including attributes such as having full subsidiarisation of their Singaporean banking operations, and having a significant proportion of their global key appointment holders and business heads in Singapore.
MAS said it would also consider a bank's "firm commitment to Singapore's financial stability and development in the long term", including by creating jobs in the city state, or it having substantial Singaporean shareholders.
It also gave examples of the bank becoming a MAS-approved primary dealer in government securities, or participating in industry initiatives or associations, as factors it would consider.
MAS coupled its announcement of the planned changes by naming Standard Chartered Bank (Singapore), a local subsidiary of British bank Standard Chartered, as the first bank with SRFB privileges under the existing regime.
Although SRFB status was established eight years ago, up until now no bank had qualified.
But in November, Standard Chartered became potentially eligible with the entry into force of the EU-Singapore FTA, the first to include SRFB commitments. MAS says it assessed the bank's "significant rootedness" on the basis of "a range of quantitative and qualitative attributes".
Standard Chartered (Singapore) is the largest foreign subsidiary operating in the city state, with a US$80 billion balance sheet backed by US$6 billion in capital.
The bank has had a presence in Singapore since 1859, when Chartered Bank of India, Australia and China – Standard Chartered's predecessor – opened up an agency in the Straits Settlements, which later upgraded to a branch. In 1984 the bank demonstrated its commitment to Singapore with the construction of a 44-storey office in the building, the largest Standard Chartered office in the world.
Standard Chartered was the first foreign bank to be awarded "Qualifying Full Bank" status in Singapore in 1999, and since 2006 Singapore's state-owned investment management company has owned a 15.77% stake in the global bank, becoming its largest shareholder.
The bank incorporated Standard Chartered (Singapore) as its local subsidiary in 2013, and merged all its local operations into it in 2018.
---
Copyright © Law Business ResearchCompany Number: 03281866 VAT: GB 160 7529 10