UBS launches Brazilian investment bank despite union reproach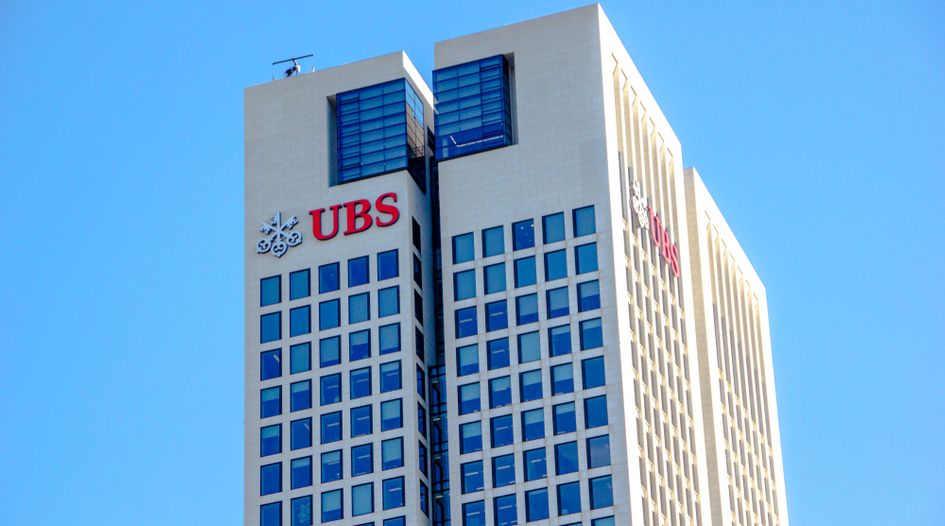 Pinheiro Neto and Lefosse are advising UBS and Banco do Brasil as they launch a Brazilian joint venture – an expansion that has drawn criticism from Brazilian banking union heads.
UBS announced the launch of UBS BB Investment Bank on 1 October.
The bank will be based in São Paulo and provide investment banking and institutional securities brokerage services in Brazil, Argentina, Chile, Paraguay, Peru and Uruguay.
A Pinheiro Neto team led by partner Bruno Balduccini advised UBS on the deal, while Banco do Brasil retained Lefosse.
The joint venture received approval from the Brazilian regulator on 24 August. UBS holds a 50.01% controlling stake in the new entity, with state-owned Banco do Brasil holding the remainder.
Banco do Brasil appointed UBS BB's chairperson, electing Hélio Magalhães, while UBS chose its former head of global banking in Brazil Daniel Bassan as the new bank's chief executive officer.
Bassan says UBS BB combines UBS's "global strengths and platform" with Banco do Brasil's "unparalleled local knowledge, experience and relationships."
"We look forward to building a new company that provides world-class client service and leading financial products and solutions that will help promote growth in the region," he says.
Sylvia Coutinho, UBS's country head in Brazil, said the bank is the only true "glocal" player in Brazil and will create "a leading platform in the region that will help clients take advantage of the inflexion point in the capital markets and navigate the new interest rate environment."
UBS announced the merger in November 2019, with the bank's co-head of investment banking Rob Karofsky saying it would help the Swiss bank to offset globally declining investment banking fees.
The announcement of the joint venture sparked criticism from two Brazilian banking unions, with one likening the move to MaxBlue, the broker service venture Deutsche Bank entered with Banco do Brasil in 2001 which abruptly ceased operations just two years later.
"We have seen this before," said Juvandia Moreira, president of the National Confederation of Financial Workers union. "The partnership ended with Banco do Brasil losing 200 million reais."
João Fukunaga, coordinator of Banco do Brasil's employee union, said that Banco do Brasil "does not gain anything" from the partnership. "More than privatisation, it is the delivery of assets built by Banco do Brasil to a partner who, in my view, has nothing to add, as the bank already has enough expertise to continue to act autonomously in this market," Fukunaga said.
UBS declined to comment, while Banco do Brasil did not respond prior to publication.
Banco do Brasil is the country's second largest bank by assets, and offers a strong balance sheet for credit-reliant transactions as well as a large client base.
UBS has previously made similar inroads into the Brazilian financial market, snapping up Pactual, at the time Brazil's only independent investment bank, for US$2.5 billion in 2006. UBS then sold Pactual on in 2009 for the same price to boost its balance sheet following the global financial crisis.
It then focused on growing its institutional dealer-broker business in Brazil, and also provides equity derivatives trading among other services.
It is the second foray the Swiss-based bank has made into Latin America in as many months, signing a collaboration agreement with Colombian investment bank Inverlink in September.
According to the UBS announcement, the duo will provide investment banking services in Colombia and on select transactions in Central America and the Caribbean.
Counsel to UBS
Partners Bruno Balduccini, José Luiz Homem de Mello, Fernando Gomes, Leonardo Cruz, Flávio Veitzman and Cristianne Saccab Zarzur
Counsel to Banco do Brasil
Partners Carlos Mello, Renata Cardoso, Gustavo Haddad, Gustavo Paes and José Carlos Berardo
---
Copyright © Law Business ResearchCompany Number: 03281866 VAT: GB 160 7529 10