US regulator pushes to improve "imperfect" climate risk assessments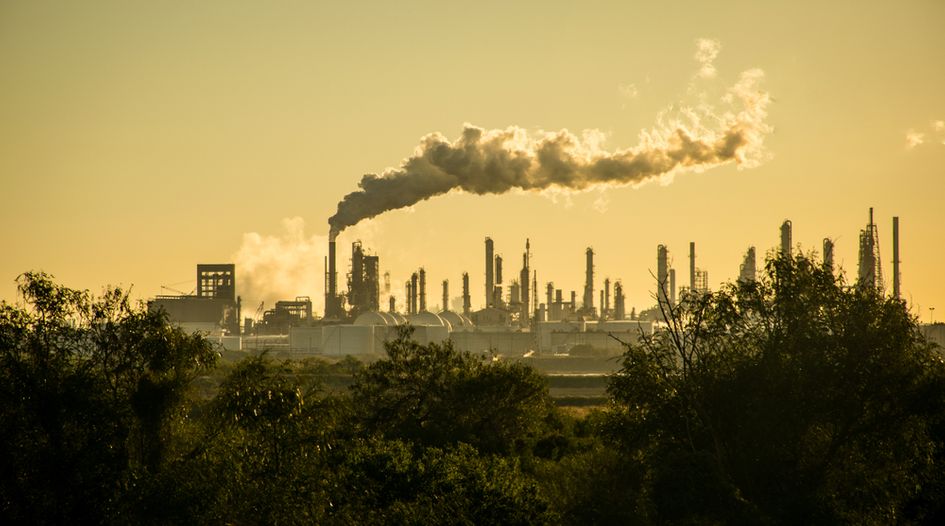 The US Commodity Futures Trading Commission has called for the financial sector to improve its risk quantification methods in relation to climate change – but practitioners warn some of the regulator's wishlist will require legislative change following the November election.
The warning comes in a 9 September report from the CFTC's climate-related market risk committee.
The report noted that the due to the "scale, breadth, and complexity" of climate-related risks, they could have a systemic impact on the financial system, as systemic shocks are more likely when prices of a wide variety of financial assets do not fully reflect climate-related physical and transition risks.
The paper cites standard asset-pricing theory to suggest market participants will demand a premium to hold assets exposed to climate-related physical and transition risk. In cases where said risks are not fully priced in, market participants will accumulate larger exposures to risky assets than necessarily desirable.
But the CFTC warns that any sudden revision of market participants' perceptions about climate risk could trigger a "disorderly" repricing of assets, which could see portfolios and balance sheets tumble and have systemic implications for financial stability.
"Evidence is accumulating that markets are pricing in climate-related risks imperfectly, and sometimes not at all," the report says.
The report contains 53 separate recommendations, including that regulators use their existing powers to regulate systemic risk and the risk management of particular markets and financial institutions, as well as climate risk stress testing of US banks.
"Effective climate risk management needs to be integrated into this existing risk management process, including defining the risk categories impacted by climate risk—credit, market, strategic, insurance, liability, underwriting, operational, and reputational," it said.
It also noted that the Securities and Exchange Commission's 2010 guidance on climate-relate disclosure "has not resulted in high-quality disclosure".
CFTC commissioner Rostin Behnam drew attention to the flooding, wildfires and hurricanes the US has experienced in 2020.
"Beyond their physical devastation and tragic loss of human life and livelihood, escalating weather events also pose significant challenges to our financial system and our ability to sustain long-term economic growth," said Benham.
In a client note, Kirkland & Ellis partners Zachary Brez, Erica Williams and Alexandra Farmer said many of the report's recommendations would require legislative action. "The report represents a significant effort, but enacting the 53 recommendations in it would be a monumental undertaking of political will and regulatory coordination, much of which likely hangs on the outcome of the November elections."
NYDFS signs MoU to develop climate risk tools 
The New York state Department of Financial Services (DFS) has also made moves towards addressing banks' climate risk assessment frameworks.
On 22 September the DFS announced an effort  to develop tools to help financial institutions conduct better risk assessment and develop innovative financial products.
The regulator will be working with New York's Energy Research and Development Authority (NYSERDA) in a press release on 22 September to develop the tools.
The two bodies have pledged to cooperate to enhance the financial sector's responses to the financial risks posed by climate change by "reducing the barriers to forward-looking climate risk assessments," according a memorandum of understanding between them.
The DFS and NYSERDA will also jointly develop an innovation program to "spur the development of innovative insurance and financial products" and accelerate the development of key low-carbon technologies.
The DFS initiative comes after it appointed its first-ever sustainability director, Nina Chen, in May.
---
Copyright © Law Business ResearchCompany Number: 03281866 VAT: GB 160 7529 10