Wirecard saga exposes cracks in German financial regulation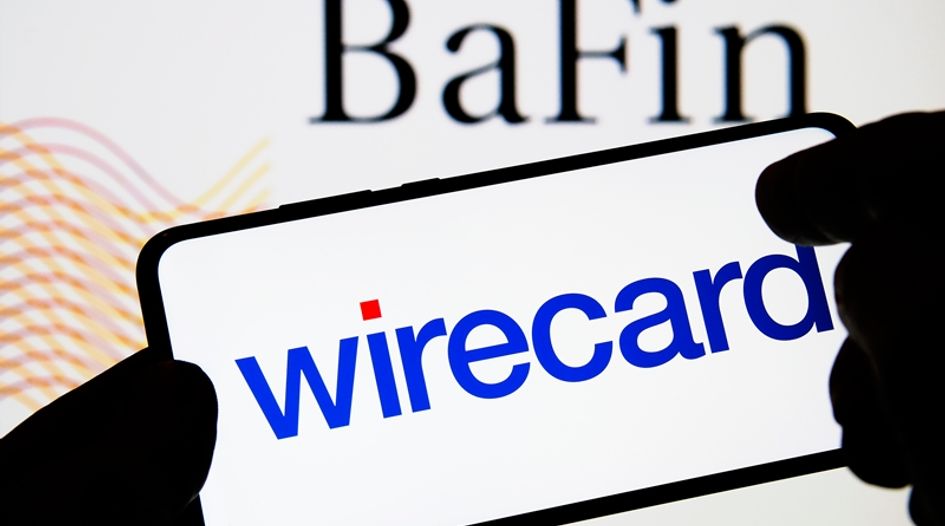 German payment company Wirecard's €2 billion accounting scandal illuminates some of the country's supervisory shortcomings, but criticism of the financial regulator could be misplaced, practitioners say.
Germany's Federal Financial Supervisory Authority (BaFin) has faced widespread backlash over its response to allegations of misconduct at Wirecard, which led the government to consider reforming the agency's powers.
BaFin responded to the collapse of the DAX-listed fintech by saying that it has closely monitored Wirecard for some time and is "urgently" analysing whether the company provided false information to previous auditors at KPMG. 
The statement was a far cry from its initial reaction to Financial Times reports of alleged misconduct, which was to investigate the journalists over alleged collusion with short-sellers. The agency, however, appeared to sidestep scrutinising the company itself for several years. 
BaFin said in its June 2020 statement that its ability to scrutinise the company was limited by the scope of its regulatory oversight which only extends to companies classified as financial institutions. The company's listing as a financial technology company means the agency was not responsible for reviewing the accounts of the parent company. 
Practically, this meant that BaFin could only review the company's banking subsidiary and not the company as a whole. 
BaFin President Felix Hufeld has subsequently defended the agency's actions in the matter, reportedly telling a parliamentary finance committee on 1 July that the decision on how to categorise Wirecard was made with other regulators, including the European Central Bank.
The German Ministry of Finance has reportedly told the Financial Times that it intends to give BaFin greater powers to investigate companies' finances, a responsibility that has been outsourced to the Financial Reporting Enforcement Panel (FREP). 
The FREP was launched in 2004 and is made up of representatives from 15 German financial industry bodies. The Berlin-based agency has no enforcement powers but can refer matters to BaFin. The FREP only reviews company accounts if the entity is willing to cooperate with its investigation, according to BaFin's website.
The ministry said it cancelled its contract with FREP on 29 June, giving the government 18 months to iron out a new regulatory framework. 
Lawyers said BaFin's limited mandate needs to be considered in the wake of criticism of the Wirecard affair. 
Christian Jehke at Flick Gocke Schaumburg in Berlin said that the fact that BaFin could only investigate potential misconduct at the banking subsidiary is a "huge loophole that needs to be closed as soon as possible". He added that "payments and financial services companies have huge power and need to be regulated".
However, Stefan Kirsch at Klinkert Rechtsanwälte in Frankfurt suggested that BaFin may have acted appropriately within the capacity of its powers and stressed the importance of maintaining a focus on the facts before doling out blame.
"The danger in this case is the same as in all law, and that's that people demand someone to blame and simply aren't interested in what actually happened," Kirsch said.
Covington & Burling partner Robert Henrici said that, ultimately, it is too early to assign responsibility to any particular party for the Wirecard scandal and warned against knee-jerk reforms. 
"We don't know what BaFin did to investigate [Wirecard] and it's clear now that criminal conduct was at play," he said. "If there's suspicion of a crime, then BaFin forwards it to German authorities including public prosecutors. It's too early to know whether these steps were followed and where the blame falls," he added.
Some lawyers questioned whether it is appropriate post-Wirecard to expand the agency's powers to include groups that do not primarily operate as banks, as doing so would require considerable additional resources and could raise concerns about regulatory overreach. 
One lawyer, who asked to remain anonymous due to his firm's ongoing work on the case, said: "Imagine, when they have power over all these entities, the question you have to ask is where to draw the line?"
Experts agreed, however, that Wirecard's auditors must assume a large part of the responsibility for not spotting the misconduct sooner. Henrici said that EY, the company's auditor since 2009, will likely continue to face scrutiny as continued litigation around the case unfolds. 
"Banks will be scrutinised, investment and loan decisions will be questioned, German prosecutors might be questioned. Everyone will try to recover the losses and EY will be a major target," Henrici said. 
The Wirecard saga, which has bubbled away for years thanks to reports of financial misconduct in the Financial Times, came to a head in June when the company announced that its auditors at EY couldn't account for €1.9 billion. Days later, Wirecard admitted that the money probably did not exist. It announced on 25 June that it had filed for insolvency, owing creditors nearly €4 billion. 
EY has reportedly deflected blame for the scandal, accusing Wirecard of "an elaborate and sophisticated fraud" to deceive it and investors. EY declined to comment.
Munich police arrested the company's former CEO Markus Braun on 23 June over false accounting and market manipulation before authorities released him the next day on €5 million bail. Braun has not publicly commented on the charges but has consistently denied wrongdoing at Wirecard.
Prosecutors in Munich also arrested Wirecard executive Oliver Bellenhaus, the official that oversaw the unit at the centre of the alleged fraud, on 6 July. Bellenhaus will be kept in police custody, as prosecutors deemed him a flight risk and say he could potentially tamper with evidence.
Police also reportedly raided two Wirecard properties in Munich, including its headquarters, and two sites in Austria over the matter on 1 July.
Wirecard abroad
The Wirecard scandal has had repercussions across the globe with authorities from Singapore to Mauritius launching investigations into related matters. 
Singapore police have been investigating Wirecard since February 2019, the same month that the Financial Times reported that Wirecard's Singapore office had historically engaged in sham transactions with fake parties to inflate revenues in a practice known as round-tripping.
The country's police recently confirmed they are working with the Monetary Authority of Singapore (MAS) on the probe. The MAS said that Wirecard is assessing whether it can continue operating in the country.
The Bank of Mauritius said on 1 July that it has launched a joint investigation alongside its Financial Services Commission into Wirecard over alleged round-tripping. The bank added that it is focusing on cross-border transactions that could be related to the case.
Meanwhile, in the Philippines, authorities reportedly announced on 27 June an investigation into Wirecard's missing billions after the company claimed it could be stored in two banks in the country. 
The Philippine Anti-Money Laundering Council also said it is looking into whether Wirecard's former COO Jan Marsalek, who was fired on 22 June, is in the country. Munich prosecutors have said they are seeking Marsalek's arrest linked to the matter. Marsalek has not commented on the allegations.
Wirecard declined to comment.
This article is adapted from one which appeared on our sister site Global Investigations Review on 2 July. The original can be viewed here.
Counsel to Wirecard AG 
Partners Eike Bicker and Michael Arnold in Frankfurt
Partner André Große-Vorholt in Munich
Partner Ferdinand Fromholzer in Munich 
In-house counsel
Andrea Görres and Christoph Küster in Aschheim
Counsel to Wirecard Bank
Partners Frank Schäfer and Thomas Eckhold in Düsseldorf
Counsel to Wirecard supervisory board
Partner Stefan Sax in Frankfurt
Counsel to Markus Braun
Partner Alfred Dierlamm in Wiesbaden
---
Copyright © Law Business ResearchCompany Number: 03281866 VAT: GB 160 7529 10