Covid-19: Dividends halted till October, Basel IV implementation delayed by a year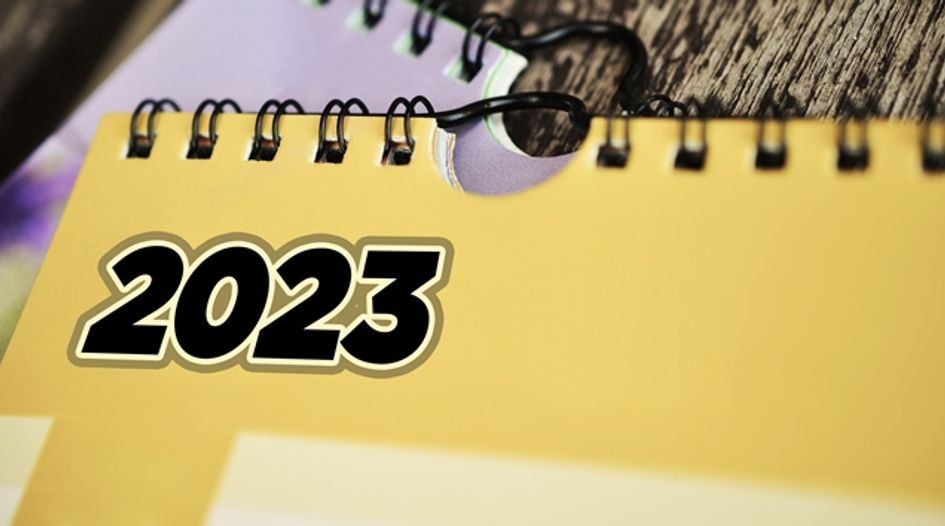 The Basel Committee has pushed back its deadline for implementation of the so-called Basel IV standards by a year to allow banks to concentrate on mitigating the Covid-19 crisis, as EU and UK regulators request banks to hold off paying out shareholder dividends until October.
In measures announced on 27 March the Group of Central Bank Governors and Heads of Supervision (GHOS), the Basel Committee's oversight body, announced the implementation of the final part of Basel III – commonly referred to as "Basel IV" – would be delayed to 1 January 2023.
The new deadline will apply to implementation of the revised risk framework finalised in January 2019 and the revised Pillar 3 disclosure requirements finalised in December 2018. GHOS has also approved a year's delay to post-implementation transitional arrangements for the output floor, which are now due to be in effect until 1 January 2028.
"It is important that banks and supervisors are able to commit their full resources to respond to the impact of Covid-19. This includes providing critical services to the real economy and ensuring that the banking system remains financially and operationally resilient," said GHOS chairman François Villeroy de Galhau, governor of the Bank of France.
"The measures announced by GHOS today aim to prioritise these objectives and we remain ready to act further if necessary."
A number of national regulators immediately adjusted their timetables in response, with the Japanese Financial Services Agency (JFSA) announcing it would adjust its implementation period to fiscal year ending March 2023.
The Australian Prudential Regulation Authority (APRA) said it would be deferring its scheduled implementation of the reforms for a year in line with the Basel Committee decision. But it said Australian banks already had enough capital to meet the new requirements, so the delay would only defer adjustments to the reallocation of that capital across their portfolios.
Canada's Office of the Superintendent of Financial Institutions (OSFI) announced the measures along with a set of its own Covid-19 responses, including the classification of bank loans subject to payment deferrals as performing loans, and new guidance on IFRS 9 application.
The Bank of Korea, in Seoul, also said it would delay implementation until 2023, but the Korean government is bringing forward the implementation of Basel III's credit risk evaluation rules to June this year, in an attempt to help banks increase their loan capacity.
Valdis Dombrovskis, European Commissioner for Financial Stability and Financial Services, said the EU would also postpone its implementation of the reforms. "Already now we are adjusting our work programme, postponing certain other work streams, and having an extra year here of course is helping," he told the Financial Times on 29 March.
GBRR understands the closure of the European Commission's offices in Brussels meant the EU's executive arm was no longer on track to meet its planned date of June for the publication of implementing legislation for the reforms.
The International Swaps and Derivatives Association (ISDA)'s chief executive officer Scott O'Malia released a statement calling the delay "welcome", adding it would give banks time to prepare for the EU's Fundamental Review of the Trading Book (FRTB), the revised credit valuation adjustment framework, and the phase-in of the output floor.
"Each of these entail complex modelling implementation, data collection and testing, which needs to be done well in advance of the start date," he said. "With most bank staff working from home and focused on maintaining critical bank operations, bandwidth for other implementation initiatives is virtually non-existent."
He noted that regulators in the European Union would also need to decide whether to delay reporting requirements under the FRTB standardised approach, which is currently scheduled for implementation next year.
The potential for a delay in Basel III implementation was canvassed less than a month ago, at an ISDA conference held at its Brussels headquarters on 3 March – with practitioners from banks and regulators alike counselling against delay.
But a regulatory affairs expert at one bank, speaking on condition of anonymity, tells GBRR that it has become clear that the operational disruption the virus has caused means neither banks nor regulators would be able to meet the original January 2022 deadline.
The counsel notes the actions of many regulators to reduce or eliminate counter-cyclical capital buffers (CCyBs), but says the Covid-19 crisis has shown the need for more "embedded flexibility" in accounting standards to remove procyclicality.
"Clearly this crisis evidences some of the unhelpful rigidities in the framework, which are temporarily waived by urgent policy measures. Some of them, in a targeted way, may have to be permanently recalibrated," they say.
Basel IV's delay comes after a series of other regulatory initiatives were put on ice in recent weeks.
The last few days have also seen the US Federal Reserve push back the effective date of its revised control framework by six months. The revised framework applies to company control principles under the Bank Holding Company Act and Home Owners' Loan Act. Initially intended to come into force on 1 April, it will now become effective on 30 September.
Shareholder dividends should wait, European regulators say
The European Central Bank and several other European regulators have told banks not to pay their shareholders until autumn.
In a 27 March recommendation, the ECB asked banks not to pay dividends for financial years 2019 and 2020 until at least 1 October.
It also asked banks to refrain from share buy-backs aimed at remunerating their shareholders. Banks that have asked their shareholders to vote on dividend distributions "will be expected to amend such proposals", the ECB warned.
The notice is not intended to apply retroactively to 2019 dividends that have already been paid out, the ECB said.
The UK's Prudential Regulation Authority followed suit on 31 March, with its CEO Sam Woods issuing Dear CEO letters to the UK's seven largest deposit-taking institutions, asking them to forgo dividends and buybacks on their ordinary shares, and to cancel payments of any outstanding 2019 dividends.
The PRA also asked banks not to pay out cash bonuses to their senior staff.
The regulator issued a press release later the same day praising the banks' compliance with its requests. "Although the decisions taken today will result in shareholders not receiving dividends, they are a sensible precautionary step", the regulator said.
---
Copyright © Law Business ResearchCompany Number: 03281866 VAT: GB 160 7529 10